Ryan Hatch Is Competing With Your Wife
"We know our mission. We are Arizona Sports, and our mission is to super serve the local sports fan with entertaining and interesting conversations about the biggest local stories of the day."
I like Ryan Hatch and was really bummed that our schedules didn't allow us to catch up more at the BSM Summit in LA last month. The program director of Arizona Sports 98.7 was part of a panel featuring both local and national programmers discussing the idea of approaching their jobs from an outside perspective. How do we improve the product by thinking about radio from a listener's perspective?
"It was fun, and listen, if we are not having these conversations, and not just having these conversations and then going back to our own work and old routines. We need to really be exchanging and listening to these ideas, otherwise we're screwed," Ryan told me over the phone.
We first got to know each other in the spring of 2017 when I applied for an opening on his mid-day show. He liked my creativity. I liked how much he and Bonneville emphasized a multi-platform approach to content creation. In the end, I am guessing the fact that I have never even been to Arizona is what hurt my chances of landing the job.
Either way, if you're a content creator, it is hard not to be impressed by what Arizona Sports 98.7 is. It's on the air, online, and dominant on social media. It may have started off as a way to create more advertising opportunities in the Phoenix market, but Ryan says that being everywhere is a necessity for any radio brand in 2019.
Our conversation included thoughts on Phoenix's transplant community, Kliff Kingsbury, and why he doesn't want his listeners to answer the phone when their wives call. We started out by talking about that panel from the BSM Summit and why programmers need to rethink how they approach competition.
RYAN HATCH: Where it all starts is understanding that we're all in this fierce battle for attention. The first big thought that I think everyone can rally around is quit thinking you're competing with the station across the street. You're not. You're competing with any other form of content or distraction. I'm competing against whether or not the guy listening in his car on the way home is going to take the phone call from his wife.
DEMETRI RAVANOS: On stage at the Summit you talked about trying to think beyond Nielsen ratings when we are trying to determine what success is for a show and a station. Is it easier to get talent to think beyond those numbers or to get sales staff to think beyond the numbers when you talk about what the reach of the Arizona Sports brand is?
RH: That's a good question. I would say…boy, that's tough.
DR: Well, like with your staff, to be at Arizona Sports, you have to be good at a lot of things. You have to be a good host. You have to be a good writer. So, I think those guys get the same ego boost when you see either ratings or click numbers.
At the same time though, the sales staff is always looking for new opportunities to sell their product. I can't imagine they are reluctant to look beyond just ratings numbers when showing a client what Arizona Sports can offer them.
RH: I want to be completely honest and accurate. I don't know that there is a really big difference. Let me give you a couple of examples.
Number one, from the content side, we're lucky to have unbelievable talent. We have consistently high, strong ratings. We're lucky to be in a dominant position in a major market. That is a credit to our talent – hosts, producers, board ops, promotions team, I mean everybody does that.
At the same time, one of the big changes I have seen is in behavior. We share regular, in-the-moment data, whether it be streams, clicks, or engagement statistics across multiple digital platforms. We share those regularly with our team and are constantly analyzing those. We spend a hell of a lot more time looking at our digital metrics than we do at Nielsen because Nielsen numbers only come out once-per-month.
The digital numbers are better numbers anyway. They are more representative of the larger market than boiling it down to a couple hundred male 25-54 meters that are available, so in our building, our content guys take so much pride in the overall success of the brand and the astronomical growth we have seen of ArizonaSports.com, the Arizona Sports app, our podcasts and other digital pieces. Our staff is all in, and all we want is growth.
On the other side, I'll tell you that the majority of the business on our sales side is local. It's local direct.
To go into a local business, wherever it might be and say "Look, we're in a strong position in ratings, but let me tell you, ratings come and go. That's not what you're buying here. You're buying a strong brand association, association to incredible talent, and a very qualified, hard to reach audience. Now, let me give you our total audience story!"
Someone at the Summit talked about total line reporting and I said on stage we need to talk less about total line reporting and talk more about total audience impact.
What we're sharing is our ratings story, our online story, our database story, our social story. We're even sharing SMS/text and app notification story. That's six of about nine different buckets you can pull from. They certainly aren't mutually exclusive, but they show the overall strength and the strength of the brand story.
So if you're a seller you can go into a business and say "You get access to radio to tell a great story, which is effective to driving sales. You also get access to a large, targeted, local online audience. You also have access to put a pre-roll spot on a podcast if that is what is right for you. We've got like six or seven other channels to access on our platforms for you to access."
That is a heck of a stronger story for the sales staff than "Hey, here are our ratings for the last three months."
DR: You are one of the first stations I can remember taking a multi-platform approach to content seriously. What was the evolution from being just an AM signal, a traditional sports station to the full Arizona Sports brand?
RH: Up until January 1, 2007, KTAR was this massive, full-service news/talk/sports station. It was on AM on a huge signal covering all of Maricopa County and a huge chunk of the Southwest.
What research and audience analysis said was that the news audience was never fully satisfied, because so often when they were driving home at 5 o'clock or 4:30, they want their traffic and want to be up to date on the day's biggest news story. But what happens? The Diamondbacks are at the Marlins or the Suns are in New York and that game is on in the middle of the day out here. It just wasn't a complete experience for them.
On the other side you had the sports fans. They wanted more of this. We had an evening show that was outside of the traditional "news all day" format. It was play-by-play and this evening show at night. The sports audience said "We need more of this! We have major teams in every sport. This is Phoenix, Arizona!"
So our company made an aggressive play. Bonneville was one of the first to move news/talk to FM, so we made the decision an investment to fully serve both audiences – news/talk on FM and sports on AM. It became News Talk 92.3 KTAR FM and Sports 620 KTAR AM.
When PPM came in, we realized sports talk was doing very well, but we were hitting a ceiling. AM is a very limited, aging audience. It was almost exclusively a male audience.
We had a decision to make. Can we move this thing to FM? If so, I knew I didn't want a website that just looked like an advertisement for the radio station.
There was an opportunity to take a strong, almost category-closing position on ArizonaSports.com. It gave us global reach. So, we actually launched that before the station moved. We went through the process of debating "do we want to lose the equity of almost 90 years of KTAR?" and "how do we build a brand that is separate and can stand on its own?".
We changed the name in November 2011. It was Arizona Sports 620 AM. Then it was 2014 we felt the ceiling again. It was an incredibly difficult decision to move to FM, because we had to flip an incredibly successful Adult Hits station, 98.7 the Peak. They had a great staff. But at that point we believed the future was in unique, great local content both on radio and online. Bonneville believed the Peak's future in a hyper-competitive music side of the industry didn't compare to the potential for Arizona Sports and its growth.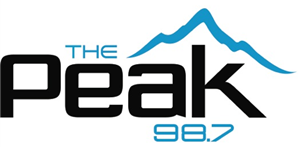 After nine months of a simulcast, 620 became a full-time ESPN affiliate. That gave us a great flanking station to cover all local sports and take full advantage of all of our play-by-play relationships.
DR: So 620 is a full ESPN feed, but it has its own PD in Rodney Lakin. What are his duties, and what does your relationship entail in terms of how Arizona Sports' programming needs effect 620?
RH: In addition to being PD of ESPN 620, Rod is also the APD of Arizona Sports. ESPN is a full ESPN, but we air over 400 local play-by-play broadcasts and obviously have a ton of spillover games that fall onto ESPN along with some ancillary team based local programming. And that doesn't include any of the ESPN national offerings.
While ESPN duties keep him busy, the majority of his time and energy is Arizona Sports focused handling a lot of the day to day work with hosts and producers. With my responsibilities with the KTAR News brand and oversight of all of our digital and social content, Rod is an unbelievable wingman. 
DR: Since ArizonaSports.com launched before the change over, was there any selling of the staff that had to be done to determine who was on board, or was the idea that we are not just doing traditional AM sports talk always baked into the concept even in the Sports 620 days?
RH: Well, we knew we couldn't have two KTARs. KTAR is news. We needed a stand alone brand to own the sports position. As we explained it to anyone, internally and externally, everyone embraced it.
Once we got to FM and had access to the larger audiences, our digital growth exploded right along with it. We put more resources into the digital space.
Back in 2007 we had one person on the Arizona Sports staff dedicated to the website alone. Now we have three digital-focused employees plus additional shared employees that cross over driving sports content for both websites.
DR: So when you talk about Phoenix's sports hierarchy now, what is it? All of those teams are old enough to have established fanbases at this point, but it is a city that people move to from all over the country. So, what is the hierarchy of what you are covering on air from day to day?
RH: It is a fascinating market. When 73% of the population was born elsewhere and most of the teams are relatively new in the last 30 years it can be a bit of an immature sports market. But it's an event town. There are so many competitive options.
The NFL, like most places, is king, but I will say that this is a Suns town. When there is a story, like last year with the Suns getting the number one pick, this town turned orange very quickly.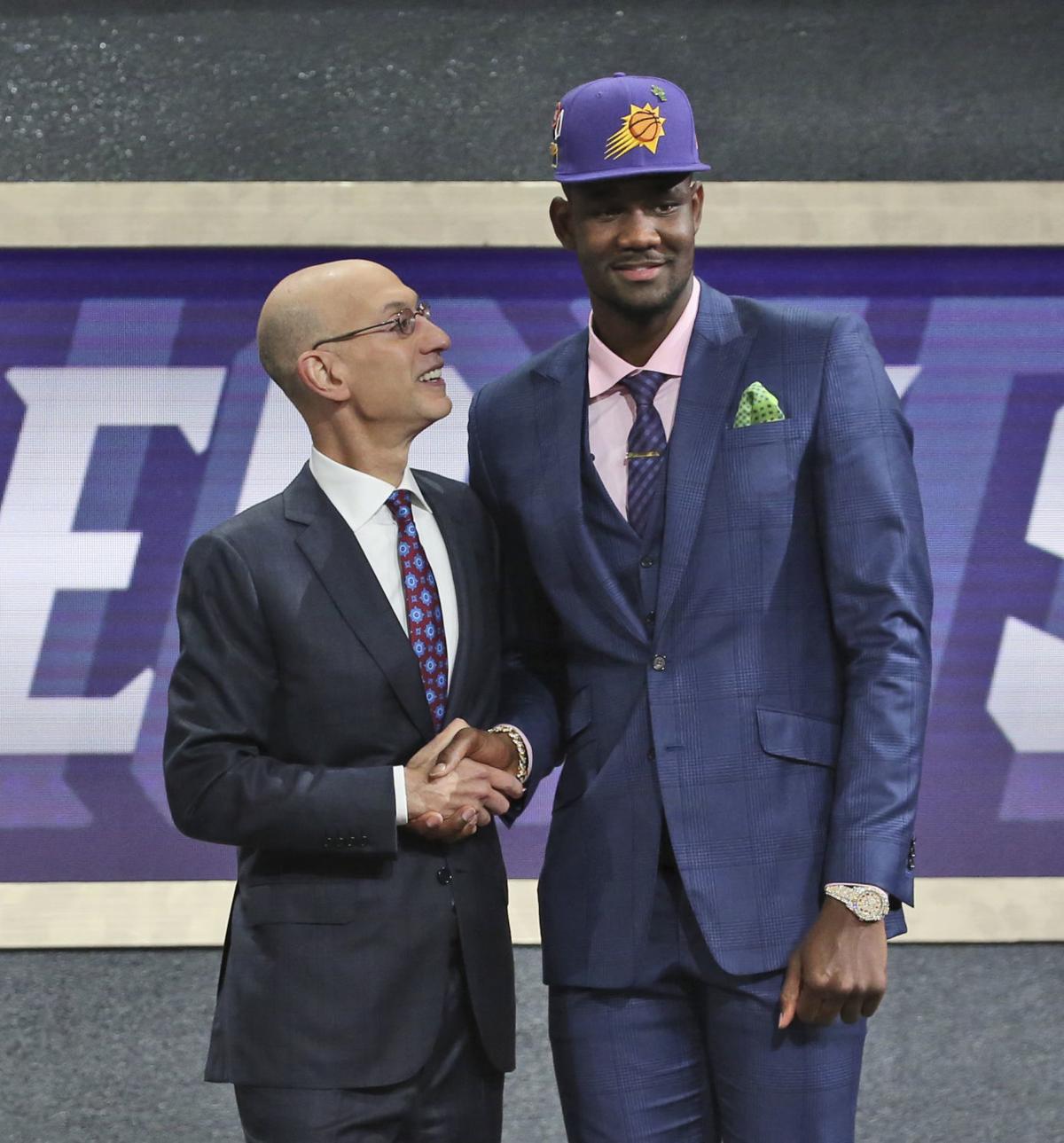 The Diamondbacks are having success and people care about them. I don't want to make it sound like it is a bandwagon town, because it's not. Between the weather and so many entertainment options, you really have to be special to stand out and get people's attention.
You don't have those multi-generational fanbases. I call us the home of everyone's second favorite team. What you get is a Chicago Bears fan, an Atlanta Braves fan, and a New York Knicks fan. They've all moved here. They've all retained their loyalties to their favorite teams, but their second favorite team in that sport is the local team.
What are they going to go to work and talk about or what are they going to talk about at their kid's soccer game on the weekend? They want to follow the local team so they can engage the people around them.
I think Phoenix is on the verge in the next five to ten years to becoming a more passionate sports market. The Cardinals came here in 1986, but just moved into their own stadium 12 years ago. That fanbase and its identity is just starting to emerge. The Suns do have multi-generational fans. The Diamondbacks, people here love baseball. I mean, jeez, there's another distraction, Demetri. We have Spring Training here. Half of baseball is here.
There's just so much going on in the market. But on FM, the brand speaks for itself. We don't need some catchy positioning statement. We're Arizona Sports.
Right now our listeners aren't wrapped up in Tournament talk. They care about the Arizona Cardinals having the number one pick. They're talking about the Kyler Murray vs. Josh Rosen discussion. They want to talk about the chances the Cardinals trade out or if they go with someone else entirely.
The listeners care a heck of a lot about the Suns and if they blow up the coaching staff again. They care about how the Diamondbacks are going to replace Paul Goldschmidt's production.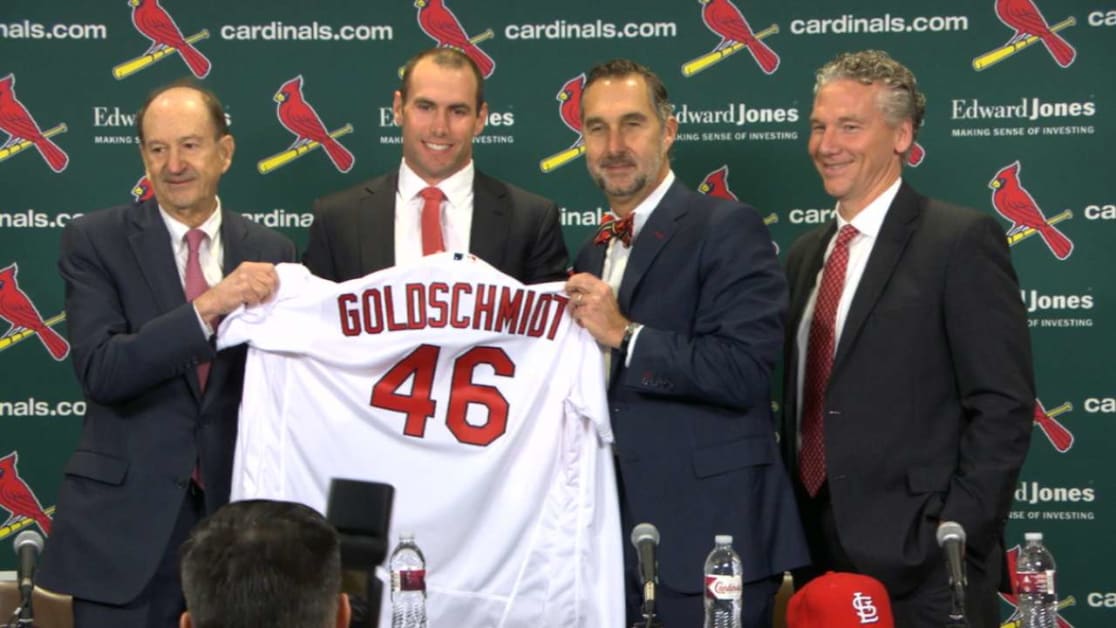 There's a bubbling of energy around the Coyotes. If they make the playoffs we will look like one of the greatest hockey towns in the world. It is a team that has been on the verge of moving how many times?
We know our mission. We are Arizona Sports, and our mission is to super serve the local sports fan with entertaining and interesting conversations about the biggest local stories of the day.
DR: I grew up a Buccaneers fan, so I have experienced this myself. Is the fanbase more fired up now for the first pick in the draft or were you getting more interest from the Cardinals' Super Bowl run?
RH: It's the number one pick by far. Here's why: there's so much speculation and everyday that story changes. It's not even close.
The lead up to the Super Bowl, there was so much passion and so much excitement, but that story is really week-to-week for about a month.
When we knew the Cardinals had the top pick, and then the combine officially kicked things off, we had the cleanest lane to control the market place. It cannot get enough of this conversation. It's not just everyday the story changes. It's every hour. There's always a new rumor.
Anecdotally we're hearing it. We're seeing it through our digital properties. We felt it a little bit last year with the Suns, because they had the number one pick. There was some discussion about DeAndre Ayton versus Luka Doncic and Marvin Bagley, but we're talking about a franchise quarterback here.
We're also talking about a guy they traded up for last year in Josh Rosen. The stories and the drama that come along with having the number one pick run multiple months before the draft. Then you have the halo afterwards. How does this person fit into the team? What other trades can they make? I have been here for most of the last 13 years. I have never seen an energy around the Cardinals like we're seeing now with the number one pick.
I'll put a cap on it like this. I was golfing in North Carolina last week. I was at the bar enjoying a beverage after the round and the NFL Network is on, and what is their lead story? The Cardinals and Kyler Murray and Josh Rosen. The table next to us? They were talking about the Cardinals. How often is it that Phoenix teams are part of the most discussed story in the country?
This story impacts the Cardinals, but every Giants fan wants to know what is going to happen. Same with Redskins fans. They need a quarterback. This story effects every team in the league and we are going to do everything we can to maximize that opportunity.
DR: Keep in mind I am coming at this one as a college football fanatic. I am not sure Kliff Kingsburry proved anything as a head coach at the college level. So is any of the excitement felt by having the first pick and a new era for the Cardinals on the horizon dampened by him being the head coach, or is Phoenix buying into the "he knows Sean McVay, so he'll be great" narrative?
RH: The excitement comes because of the incredible intrigue. It probably goes one of two ways; either he becomes the next great, young quarterback whisperer who can develop either Rosen or potentially Murray into a great player and build a high powered offensive attack, or he's not the right guy and it was a stretch hire that didn't pan out.
No matter what happens it's going to be an amazing ride with super compelling storylines. We'll know in a few years and obviously are hoping it's the former and not the latter.
Demetri Ravanos is the Assistant Content Director for Barrett Sports Media. He hosts the Chewing Clock and Media Noise podcasts. He occasionally fills in on stations across the Carolinas. Previous stops include WAVH and WZEW in Mobile, AL, WBPT in Birmingham, AL and WBBB, WPTK and WDNC in Raleigh, NC. You can find him on Twitter @DemetriRavanos and reach him by email at DemetriTheGreek@gmail.com.
BSM's Black Friday SALE on BSM Summit Tickets is Underway!
Each year I'm asked if there are ways to save money on tickets to the 2023 BSM Summit. I always answer yes but not everyone takes advantage of it. For those interested in doing so, here's your shot.
For TODAY ONLY, individual tickets to the 2023 BSM Summit are reduced by $50.00. Two ticket and four ticket packages are also lowered at $50 per ticket. To secure your seat at a discounted price, just log on to BSMSummit.com. This sale ends tonight at 11:59pm ET.
If you're flying to Los Angeles for the event, be sure to reserve your hotel room. Our hotel partner this year is the USC Hotel. It's walking distance of our venue. Full details on hotel rooms can also be found via the conference website.
Jason Barrett is the owner and operator of Barrett Sports Media. Prior to launching BSM he served as a sports radio programmer, launching brands such as 95.7 The Game in San Francisco and 101 ESPN in St. Louis. He has also produced national shows for ESPN Radio including GameNight and the Dan Patrick Show. You can find him on Twitter @SportsRadioPD or reach him by email at JBarrett@sportsradiopd.com.
Media Noise: What Does The Return of Bob Iger Mean to ESPN?
Podcast: Play in new window | Download
Subscribe: RSS
Demetri Ravanos is the Assistant Content Director for Barrett Sports Media. He hosts the Chewing Clock and Media Noise podcasts. He occasionally fills in on stations across the Carolinas. Previous stops include WAVH and WZEW in Mobile, AL, WBPT in Birmingham, AL and WBBB, WPTK and WDNC in Raleigh, NC. You can find him on Twitter @DemetriRavanos and reach him by email at DemetriTheGreek@gmail.com.
Media Noise: What Is Realistic For FOX at the World Cup?
Podcast: Play in new window | Download
Subscribe: RSS
Demetri Ravanos is the Assistant Content Director for Barrett Sports Media. He hosts the Chewing Clock and Media Noise podcasts. He occasionally fills in on stations across the Carolinas. Previous stops include WAVH and WZEW in Mobile, AL, WBPT in Birmingham, AL and WBBB, WPTK and WDNC in Raleigh, NC. You can find him on Twitter @DemetriRavanos and reach him by email at DemetriTheGreek@gmail.com.