How Sports Radio Deals With Tragedy
"Not only was it unprecedented nationally, with the way everyone felt like they lost a friend, but I think in Los Angeles, they lost a family member."
Mike Breen said what we were all thinking during his broadcast of the Knicks-Nets game on Sunday afternoon at Madison Square Garden.
"Just don't feel like broadcasting."
It was an unbelievably beautiful and emotional tribute that left Breen in tears. All of America joined him in sadness. 
Whether it was a local host in Los Angeles or even one of the many doing national radio shows, everyone behind the mic on Sunday felt exactly what Breen was feeling in that moment. But as tough as it may was, being on the air was an absolute necessity. Many Americans, whether they loved or hated the Lakers, whether they cheered or booed Kobe, all looked for an outlet to help cope with the sudden and unexpected loss. Sports radio was that outlet.
When the news broke, Greg Bergman, assistant PD at 710 ESPN Los Angeles knew his team had to get on the air. His first order of business, was to get on the phone with the station's PD, Amanda Brown. From there, the two made the necessary arrangements to try and help carry the city through the day.  
"We called Steve Mason and LZ Granderson, it was just really all hands on deck," said Bergman. "We made contact with every host. We made sure to call a board op or two to come down to the station. We also had someone cutting up sound so that we could play it on the air. Our social team came down so that we could be putting out quotes on social media. They even had a guy outside Staples Center that was filming everything that was happening. We just had to make sure everyone was on the same page, being available and getting down there and going to work."
Nick Cattles was hosting on ESPN Radio and planned on discussing, how just hours before he went on air, Lebron passed Kobe in career points. Unfortunately, his show took a more somber tone. There's no script for how you handle a situation like the one that unfolded on Sunday. Especially when multiple erroneous reports were being floated around on social media. It's already tough enough for a host to have to guide his audience through a tragedy like Kobe's passing, it's even harder when trying to decipher which reports are actually true to relay on the air.
"During a moment like that, you just have to take direction from the people above you to make it as easy as possible," said Cattles. "It really came down to communication during the show, between producer and me, and then my producer getting the OK or the not OK from the top. ESPN is great when it comes to having enough hands on deck.
"There were a lot of people, when this story started to break, that were in the studio up in Bristol, if not hovering around the studio. It was difficult to try to focus on hosting while seeing everything that was coming through on Twitter, because you just didn't know what was true and what wasn't. I think in a case like that, you want to rest on the side of caution and not say something you're going to regret later."
One way to help get through such an agonizingly tough show, was to quickly book guests. Whether it was a reporter that covered the Lakers, a former player that played with or against Kobe or even someone that knew him personally, multiple perspectives and stories played well over the air on Sunday.
John Ireland, radio play-by-play announcer for the Lakers and co-host of Mason and Ireland on 710 ESPN LA was on the team plane when the news broke of Kobe's passing. While on the air via cell phone with ESPN Los Angeles, he said, "I don't know if I'm ever going to be able to get over the looks of the faces of the people that were closest to him."
Yes, that's chilling to read. But it's also authentic and real. As tough as it is, that's the type of content his station can be proud of during such an emotional day.
Clips of former Lakers great James Worthy were played over the air on local stations in Los Angeles. Worthy said, "It's something you don't want to hear. And you can't believe it when you hear it. Extremely devastating. My mother used to always say that you can't put a question mark behind God's period. Something has happened to a great person and a father that has given us everything."
Station promos were specifically made for the day's events. The unmistakable voice of Jim Cutler led-in from breaks with the read of, "We are with you today. Dealing with the news of the death of one of our favorite players and people to ever be a part of our life. Celebrating the life of Kobe Bryant on 710 ESPN."
Anything and everything was used to try and provide an escape for the city, even if it was just for a few hours. Dave Shore was the Operations Manager for ESPN Los Angeles from 2010-2015. He was also a pregame host and sideline reporter for the Lakers' radio broadcast. He witnessed first-hand how much Kobe meant to the community. He also thinks there isn't a public figure that means more to the city.
"I think this was unprecedented," Shore said. "Not only was it unprecedented nationally, with the way everyone felt like they lost a friend, but I think in Los Angeles, they lost a family member. Seeing the photos of what used to be just right outside my office there on the courtyard around the Staples Center, to see everybody that had shown up and were just standing and putting down flowers, that's what they felt inclined to do. That's what he meant to the city."
Sunday was a tough day of radio, but one nobody that was behind the mic will ever forget. Steve Mason, alongside Andy and Brian Kamenetzky, said, "It just doesn't seem possible."
The trio spent their time Sunday on ESPN Los Angeles discussing his incredible career after basketball, what kind of father he was and how much his death stings the city. Between the three, things were said such as:
"There were new things with Kobe, that if you were a fan of him, you could take pride in. There were brand new achievements that didn't just end the day he retired."
"No matter what profession you're in, you can apply the Mamba mentality to your work."
"And of course, he loved being a dad. Gah, I'm going to tear up saying that in past tense."
All of the emotion that was felt when the news broke didn't fade off into the night. The hurt was still there when Monday morning arrived.
Colin Cowherd was one of the many that got choked up remembering Kobe. Petros and Money of AM 570 LA Sports had guests such as Clayton Kershaw, Mark Madsen, Cody Bellinger and others throughout the show to share their thoughts on his legacy. Though the initial shock may be gone, radio in Los Angeles will still have a somber tone for several more days.
But all you can do as a station is to work through it and give your listeners the best content possible. Whether it was hosts in Boston talking about the bombing at the Boston Marathon, New York City sports radio trying to pull the city together after 9/11 or the very situation going on with Kobe's death in Los Angeles, this is where sports radio can never be duplicated. It knows the pulse of its city and what people need to hear. Like Shore told me over the phone, "There's no one better than your local host to help walk somebody through by hand."
Whether or not hosts in Los Angeles, around the state of California and even the ones hosting national radio shows know it, they served a major role in the healing process on Sunday. That's truly what it's all about. The consensus amongst the ones on the air will probably be that they've never experienced anything like this in their careers, but it should be one where many should take pride in the effort they showed on such a tragic day.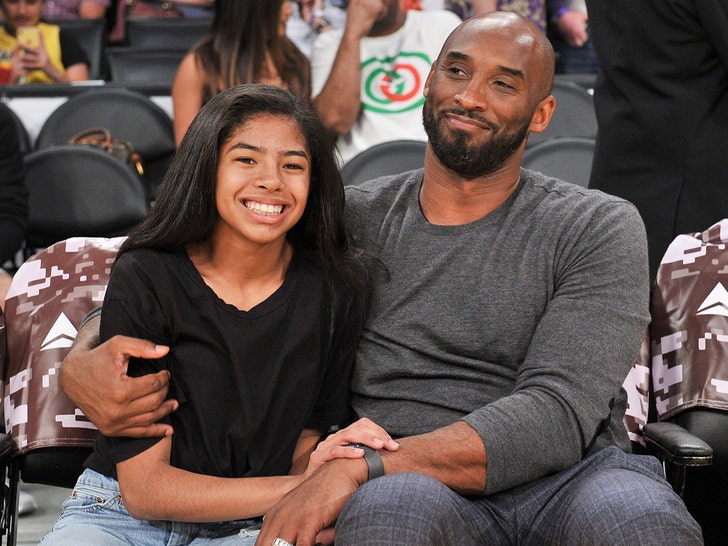 "I'm very proud of the way that we handled it," said Bergman. "It was pretty incredible what they did on such short notice and without any objections. LZ Granderson flew down from San Francisco to be here. Travis Rogers drove from Santa Barbara to the station. Alan Sliwa, who did the last four hours, drove from Lake Arrowhead on his time off to come be here. Mason was at home doing his own podcast and other things, which he had to drop everything and leave to come down here. It was such a complete effort but also on such a difficult day. We're all Kobe fans. It's a Kobe town. I'm incredibly proud of what everyone did."

Tyler McComas is a columnist for BSM and a sports radio talk show host in Norman, OK where he hosts afternoon drive for SportsTalk 1400. You can find him on Twitter @Tyler_McComas or you can email him at TylerMcComas08@yahoo.com.
Marty Smith Loves The 'Pinch Me' Moments
"I don't look at it as a talent-based platform. I don't look at it as a results-based platform. I look at it as a platform that was built and sustained through the way I treat other people, through the work ethic that I believe that I have and through the passion that I know I have."
I tell this story all the time. It is told for laughs, but it is absolutely true. Marty Smith once gave me a giant box of beef jerky.
I was in Charlotte visiting him and Ryan McGee on the set of Marty & McGee as part of a larger feature I was doing on the SEC Network. We spent probably 3 hours together that day. It was a lot of fun. The last thing I watched the duo shoot was a promo for Old Trapper Beef Jerky, the presenting sponsor of their show.
As they finished, I shook their hands and told them I had to get on the road. That is when Smith presented me with a box of twelve bags of Old Trapper and told me, in as sincere a voice as you can imagine, that he wanted me to have it.
"I mean, listen, if you give a man beef jerky, by God, you like him," Smith said to me when I reminded him of that story earlier this week. "That's redneck currency right there, bud."
There just aren't a lot of people in this business like Marty Smith. ESPN definitely knows it too. That is why the network finds every opportunity it can to use him to tell the stories of the events and people it covers.
Last week, he spent Monday and Tuesday with the Georgia Bulldogs in Athens. He got a day back home in Charlotte before he headed to Atlanta for the SEC Network's coverage of the SEC Championship Game on Thursday. Saturday, after his duties for SEC Nation and College GameDay were done, he hit the road for Tuscaloosa to interview Nick Saban and be ready for ESPN's coverage of the reveal of the final College Football Playoff rankings.
As if that isn't enough, this week he heads to New York. It will be the second time ESPN will use him to conduct interviews and tell stories during the telecast of the Heisman Trophy presentation. It's an assignment that Marty Smith still cannot believe is his.
"I've had a ton of pinch-me moments, but in the last five, six years, seven years, there are two that kind of stand out above the rest. One was when Mike McQuaid asked me to be part of his team to cover The Masters. The other was last year when my dear longtime friend Kate Jackson, who is the coordinating producer over the Heisman broadcast, asked me to be a part of her Heisman broadcast team and interview the coaches, players and families of the finalists," Smith says. "You know, brother, I've been watching the Heisman Trophy my whole life."
We talk about what the broadcast around the Heisman Trophy presentation is and how it differs from being on the sideline for a game. He is quick to point out that on a game day, the old adage "brevity is king" is a reality. In New York though, he will have more time to work with. He plans not to just fill it, but to use it.
Marty's interest in his subjects' backgrounds and their emotions is sincere. It is part of a larger philosophy. He respects that everyone has a story to tell and appreciates the opportunity to be the one that gets to tell it, so he is going to do all he can to make sure the people he is talking to know it and know that they matter to him. That means putting in the time to be respectful of his subject's time.
"When I'm interviewing these players or coaches before a game, I want to interview them, and I'm saying not on camera, but when I'm doing the record. I want to get as thorough as I can get. Then you take all of that and you try to pare it down into a very small window. It's not easy. I mean, look, most of the time you come home with reams of notes that never even sniff air."
Marty Smith has always been a unique presence. As his profile has grown and he shows up on TV more often and in more places, more people question who this guy really is.
That is par for the course though, right? Someone with a unique presence sees their star rise and out come the naysayers ready to question how authentic the new object of our affections really is.
For me, there is a moment that defines Marty Smith, at least in this aspect. I cannot remember the year or the situation, but he was on The Dan Le Batard Show, back when it was on ESPN Radio. Smith was telling Dan about friends of his that are stars in the country music world and Dan asked what it is like when they are hanging out backstage before one of these guys goes out to perform.
I cannot remember Smith's exact answer, but a word he used stood out to me. He said it was just buddies having a cold beer and "fellowshippin'".
I told Marty about this memory of him and said that I am not accusing him of being inauthentic or his persona on television being an act, but I was curious if he was concious of the words he chooses. Even if the version we get of Marty Smith on TV is the same one we would get if we were part of the fellowshippin', does he think about how he wants people to think about him?
He is quick to note that is isn't an act at all. What you see when you see Marty Smith isn't a persona he cooked up when he decided he was going into television. That is just his personality.
"It is a lifelong field from where I'm from to where I am," he says of what we see on TV. "It is relationships made that pinched my clay and remolded who I was to who I am and reshaped me as a person."
Anyone from The South can tell you that there is no one monolithic "South". The gregarious, larger-than-life personalities in Louisiana may not always feel real to people from the more reserved and anglo-influenced South Carolina. The Southern accent I got from growing up in Alabama sounds nothing like the Southern accents I live near now in North Carolina.
Marty Smith is from Pearisburg, Virginia just outside of Blacksburg. Surely that informs who he is, but he is also shaped by the wealth of conversations he has had and the characters he has met from his professional life.
"At our company, you have to work really hard to not only make it, but to sustain it. I try hard to do that every day," he says. "I'm sure I've said it before, man. I don't look at it as a talent-based platform. I don't look at it as a results-based platform. I look at it as a platform that was built and sustained through the way I treat other people, through the work ethic that I believe that I have and through the passion that I know I have. You piece all of those different things together, and along with opportunity you can do something special, and I'm trying to do that every day."
The Marty Smith you see on TV is the guy that will hand you a box of beef jerky just because you had a great conversation. He is the guy you see in that viral video from a few years back giving a young reporter advice and encouragement.
You can be confused by Marty Smith. You can have your questions about him and his motivations. They aren't going to change him though. It took too long for him to become who he is to start second-guessing it now.
Demetri Ravanos is the Assistant Content Director for Barrett Sports Media. He hosts the Chewing Clock and Media Noise podcasts. He occasionally fills in on stations across the Carolinas. Previous stops include WAVH and WZEW in Mobile, AL, WBPT in Birmingham, AL and WBBB, WPTK and WDNC in Raleigh, NC. You can find him on Twitter @DemetriRavanos and reach him by email at DemetriTheGreek@gmail.com.
Another World Cup Run Ends And There's Still No Soccer Fever In The USA
"We get fired up once every four years, sing the anthem, wear American flag t-shirts, then go back to our daily lives, forgetting about the sport that was attached to the patriotism."
Soccer fever? Hardly. Not in the United States at least. The US Men's National Team lost in the round of 16 against the Netherlands 3-1 last Saturday. The ratings are in. And the ratings are revealing.
An average of 12.97 million viewers tuned in to see the Netherlands-United States World Cup match on FOX. Before you say, "Hey, not bad," consider the fact that the ratings are down from eight years ago when 13.44 million viewers watched the USMNT lose to Belgium in the knockout stage on ESPN.
Even more damning are the ratings of the USMNT's initial match in the 2022 World Cup against Wales, an unhealthy 8.31 million viewers.
Let me get this straight; fans waited, waited, and waited some more to finally see the USMNT in World Cup action, and the first game in eight years drew 8.31 million viewers? Really?
There were 5.5 million viewers across TV and digital that watched the NFL Network's telecast of the New York Giants-Green Bay Packers game in London. That was a Week 5 game in the NFL compared to the World freaking Cup. Network television (FOX) compared to cable TV (NFL Network). And the ratings are comparable? Come on, US Soccer. Y'all gotta do better than this.
*Mini rant alert — it drives me crazy when soccer in this country is consistently compared to soccer in this country. The promoters of the sport paint an obnoxiously rosy picture of the growing popularity by comparing US soccer now to US soccer then. It's a joke.
It would be like comparing Nebraska's 4-8 record in college football this year, to Nebraska's 3-9 record last year. "Hey, things are looking up!" Never mind the fact that the Cornhuskers are significantly trailing several teams in its conference and many other teams across the country. That's US soccer in a nutshell. Don't compare it to other leagues and sports that are crushing it, just say we're up 10% from last year. Ridiculous.
*Mini rant continuing alert — the Michigan-Ohio State game drew 17 million viewers last month. The New York Giants-Dallas Cowboys game on Thanksgiving drew 42 million viewers. Those are regular-season matchups compared to the biggest stage soccer has to offer. But go ahead and just compare US soccer to itself.
And no, the edge you might feel in my words isn't born out of fear that soccer will somehow surpass the popularity of football. That would be like Mike Tyson being scared that the Stanford Tree mascot could beat him up. US soccer isn't a threat, it's a light breeze. I just hate a bad argument. And many soccer apologists have been making bad arguments on the behalf of US soccer for years. *Mini rant over
The World Cup didn't prove that American fans are invested in soccer. It proved that we love a big event. It's the same recipe every four years with the Olympics.
During the 2016 summer games in Rio, when swimmer Michael Phelps was in the pool for what turned out to be his final outing in an Olympic competition, the ratings peaked at 32.7 million viewers. Phelps helped Team USA win gold in the men's 100-meter relay and then rode off into the sunset.
We don't really care about swimming. When's the last time you asked a friend, "You heading out tonight?" and the response was, "Are you crazy? The Pan Pacific Championships are on."
Whether it's the Olympics or World Cup, Americans care about the overall event much more than the individual sport. We get fired up once every four years, sing the anthem, wear American flag t-shirts, then go back to our daily lives, forgetting about the sport that was attached to the patriotism.
Ask yourself this, at the height of US swimming's popularity, would you have paid $14.99 per month to watch non-Olympic events? Me either. US soccer isn't exactly on fire following its showing in the 2022 World Cup, so the timing isn't awesome to introduce a paywall for the sport's top league in this country.
Apple and Major League Soccer have announced that MLS Season Pass will launch soon. I know you're excited, but try to stay composed. Yes, MLS Season Pass will launch on February 1, 2023. It's a 10-year partnership between MLS and Apple that features every live MLS regular-season match, the playoffs, and the League's Cup.
Have I died and gone to heaven?
How much?
It'll run you $14.99 per month or $99 per season on the Apple TV app. For Apple TV+ subscribers — make sure you're sitting down for this, you lucky people — it's $12.99 per month or $79 per season. If you don't have US soccer fever right now, I doubt you're running out to throw down cash on a product you aren't passionate about.
Now if the USMNT won the 2022 World Cup, cha-ching. The popularity of US soccer would definitely grow in a major way. Even if they had a strong showing while reaching the quarterfinals, the momentum would be much greater. But a 3-1 loss to the Netherlands in the group of 16? Nope. This isn't it. I don't expect much more than some tumbleweed rolling by instead of cash registers heating up for MLS Season Pass.
Brian Noe is a columnist for BSM and an on-air host heard nationwide on FOX Sports Radio's Countdown To Kickoff. Previous roles include stops in Portland, OR, Albany, NY and Fresno, CA. You can follow him on Twitter @TheNoeShow or email him at bnoe@premierenetworks.com.
Colorado Hiring Deion Sanders Will Be Constant Gift for College Football Media
"If Coach Prime achieves the same sort of success that he did with the Tigers, he will be far more than a curiosity. Sanders will be a disruptor."
Deion Sanders quickly made it clear why the University of Colorado chose him to be its next head football coach.
Coming off a weekend in which the four College Football Playoff teams were announced and all of the other bowl-eligible teams accepted their invitations, Colorado — which went 1-11 this past season — made news for hiring Sanders, the former NFL star who was phenomenally successful at Jackson State.
The media that covers college football and sports as a whole should be thrilled that the Buffaloes program decided to take a big leap for attention and notoriety. Sanders is a bold, risky hire. But he's also been successful in virtually every venture he's taken. "Primetime" had a Hall of Fame NFL career and also played Major League Baseball. And he's a master at drawing attention to himself.
During his first meeting with his new team, Sanders made sure to mention that he has Louis Vuitton luggage to make the point that some of his Jackson State players are coming with him to Boulder — including his son, quarterback Shadeur Sanders. Nick Saban and Kirby Smart probably don't cite luxury fashion when explaining to their players that they'll have to compete for starting positions.
Coach Prime will not be boring to cover. (That self-appointed "Coach Prime" title, which was on his name plate at his introductory press conference, is a big clue there.) He never has been. This is a man who said during the 1989 NFL Draft, after being selected No. 5 overall by the Atlanta Falcons, that if the Detroit Lions had selected him at No. 3, he "would've asked for so much money, they'd have had to put me on layaway."
Even if he doesn't win as much as Colorado hopes, Sanders will pursue top talent — players who want to perform on a larger stage than the FCS-level Jackson State allows — and impact athletes will be attracted to him. He got the No. 1 recruit in the nation, cornerback and wide receiver Travis Hunter, to play for him. (Hunter is following his coach to Boulder.) Now that Sanders is at an FBS school in a Power 5 conference, more stars will surely come.
But if Coach Prime achieves the same sort of success that he did with the Tigers — going 27-5 in three seasons, including a 12-0 campaign in 2022 — he will be far more than a curiosity. Sanders will be a disruptor. And he'll get the attention that such figures typically draw from media and fans. According to the Denver Post's Sean Keeler, at least 400 people attended what felt more like a celebration than a press conference.
Coach Prime wasn't going to just win the press conference, which is what any school and fanbase want when a new coach is introduced.
If Colorado wanted someone to sit at a podium, and give platitudes like "We want to win the Pac-12 and get to the College Football Playoff," "We're going to build a program with young men you'll be proud of," or "It's time to restore Colorado to the football glory we remember," Sanders isn't the guy for that.
"Do I look like a man that worries about anything? Did you see the way I walked in here? Did you see the swagger that was with me?" Sanders said during his introductory presser. "Worry? Baby, I am too blessed to be stressed. I have never been one for peer pressure. I put pressure on peers. I never wanted to worry, I make people worry. I don't get down like that. I am too darn confident. That is my natural odor."
To no surprise, Sanders announced his presence in Boulder with authority. He had cameras following him as he met with Colorado players for the first time. How many other coaches would have recorded what many would see as a private moment for posterity and post it online?
Sanders caused a stir by putting his players on notice. He warned them he was coming, telling them they'll be pushed so hard they might quit. He told them to enter the transfer portal and go someplace else if they don't like what he and his staff are going to do.
That candor, that brutal honesty surprised many fans and media when they saw it Monday morning. For some, that message might have felt too familiar. How many in media — or many other industries — have worried about their job status when a new boss takes over? What may have seemed secure days earlier is now uncertain.
But how do we know other coaches haven't said something similar when taking over at a new job and addressing their team? We just hadn't seen it before. But Sanders has been in the media. He knows social media. He understands controlling his own message and telling his story.
Sanders also knows what kind of value he brings to any venture he takes on. How many people would have left an NFL Network gig for Barstool Sports? But Sanders went to where his star would shine, where he was the main show, where he could be Deion Sanders. Maybe he'll have to turn that down just a bit at Colorado. But athletic director Rick George knows who he hired.
Colorado could have made a safer choice, including previous head coaches Tom Herman, Bronco Mendenhall, or Gary Patterson. A top assistant from one of this year's Playoff contenders — such as Georgia's Todd Monken, USC's Alex Grinch, Alabama's Bill O'Brien, or Michigan's Sherrone Moore — could also have been an option.
But what fun would that have been? What kind of tremor would Colorado have created in the college football news cycle? How much attention would a more conventional hire have received? Yes, Sanders has to recruit and win. However, if the objective was to make Colorado football a talking point again, that's been accomplished.
There could be some friction too. Sanders has already been criticized for being a champion of HBCUs, only to bolt for a mainstream Power 5 program when the opportunity opened. (To be fair, other columnists have defended the move.)
At Jackson State, Sanders tried to control local media when he didn't like how reporters were addressing him or covering a story. Last year during Southwestern Athletic Conference Media Day, he balked at a Clarion-Ledger reporter addressing him as "Deion," not "Coach," insisting that Nick Saban would've been shown that respect. Earlier this season, Sanders admonished a school broadcaster (and assistant athletic director) for speaking to him more formally on camera than he did off-camera.
Will that fly among Boulder and Denver media, or the national college football press? It's difficult to imagine. Maybe Sanders will ease back on his efforts to control reporters within a larger university environment, metropolitan area, and media market. But we're also talking about Deion Sanders here. He doesn't bend to outside forces. He makes them bend to him.
Sanders' stint in Boulder — whether it lasts the five years of his contract and beyond, or less than that — will not be dull. There could be no better gift for the media covering Colorado football. Or college football, a sport already full of bold personalities, eccentric to unhinged fanbases, and outsized expectations. Coach Prime will fit right in.
Ian Casselberry is a sports media columnist for BSM. He has previously written and edited for Awful Announcing, The Comeback, Sports Illustrated, Yahoo Sports, MLive, Bleacher Report, and SB Nation. You can find him on Twitter @iancass or reach him by email at iancass@gmail.com.