Michael Jordan Isn't The Only One Full of Bull
"Columnist Jay Mariotti says the truth has been twisted by many characters of "The Last Dance" era, including the tag team of Bulls owner Jerry Reinsdorf and writer Sam Smith."
Just when it seemed Michael Jordan was finished making history, with his savage conquests of sports and sneakers and even the eerie genre of pandemic TV, we find him caught in swirling crossfire that frames him as a threat to another life legend.
Pinocchio.
Since the final credits rolled on "The Last Dance'' documentary series, Jordan has been called a liar by Jerry Reinsdorf, a liar and a snitch by Horace Grant and a liar by a Utah pizza maker. And he has been caught contradicting himself by a reporter, Jack McCallum, who released a 2011 taped interview in which Jordan indeed confirmed that he froze nemesis Isiah Thomas from the 1992 Dream Team, which he repeatedly has denied. All of which is fitting in the aftermath of a production — a Jordan vanity project and hagiographical romp — that portrayed him as a triumphant dictator, left many of his servants crumpled in his reinvigorated legacy dust and reminded us how the Chicago Bulls reign was as much about manipulation and infighting as winning.
Yet let's not assume, simply because some are bitter about how they were portrayed in the Jordan-lorded series, that they're all telling the truth and he isn't. A whole lot of people have lied in this decades-old piss pot — then and now — which explains why the dynasty became a travesty that died nasty. What should have been a joyride, wrapped around the miracle of Jordan, too often deteriorated into dysfunction and finger-pointing that leaves me asking, to this day, how the Bulls won six NBA championships. And now Jordan's detractors, after watching a film that couldn't have made him look better, want him also to be remembered as a fraud so obsessed with control that he'll tell fantastic lies to protect his narrative, a lonely man in his leather chair with a cigar and mixed drink.
Be careful before you let them.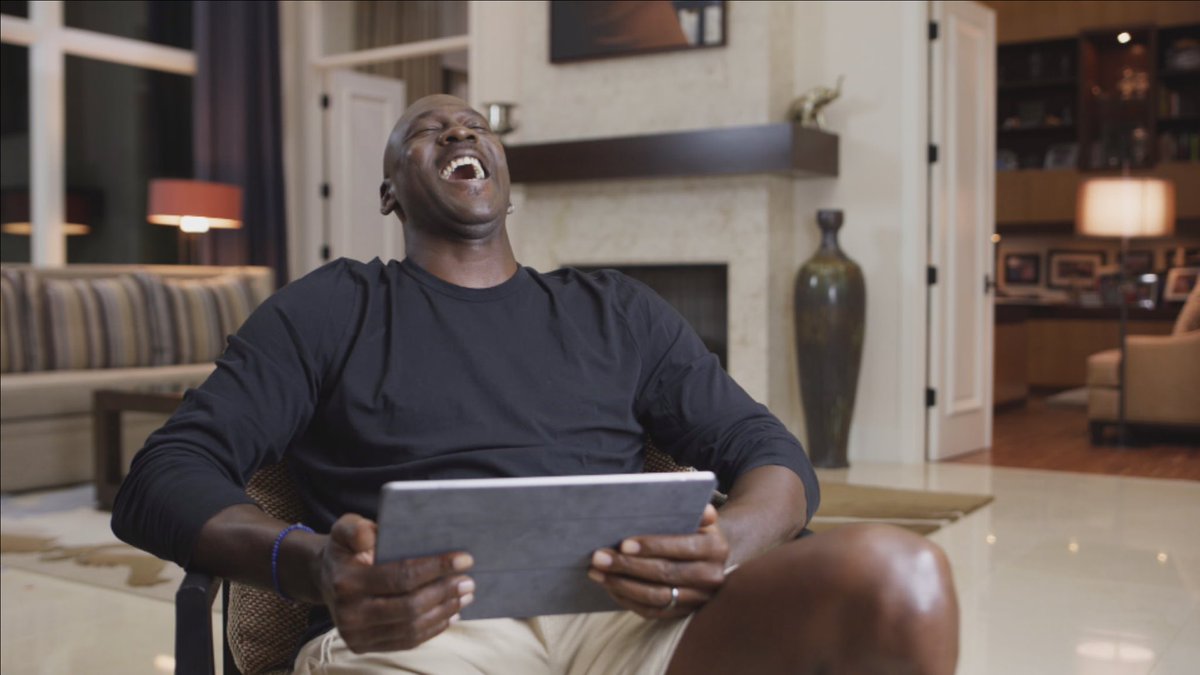 Because just as Jordan has his rules, there are The Reinsdorf Rules — and, by extension, The Sam Smith Rules, those of an ethically conflicted sportswriter and not the ballad singer or brewmaster of the same name. Yes, Jordan is all over the map on Isiah and needs to come clean. And I don't really care whether he fell ill because of pizza poisoning, altitude sickness or a long night of partying; whatever, the man was mortally sick the next night and still scored 38 points in 44 minutes. But having covered the Jordan era as a Chicago columnist, I am compelled today to detail the machinations of a Bulls management dynamic that, quite often, oozed of more deception than a political backroom filled with aldermen.
And Reinsdorf and Smith always were in the smoky room together, as partners in slime.
On any list of essential occupations, sadly, a sports beat writer is no more vital now than a toenail painter or nightclub bouncer. That said, if and when seasons resume, there is a proper, professional way to cover a team. The process generally is defined as reporting for one's core readers with tunnel vision — disseminating information and insight without selling out to sources as sugar daddies and slanting "news'' in their favor.
Which is why Smith committed a flagrant foul, worthy of expulsion from whatever bogus media game he's playing, when he claimed last week that Jordan "made up'' and "lied about'' why the era ended after the sixth title. See, Smith works for team chairman Reinsdorf — literally, as a staff writer for the Bulls.com website — after years of tickling Reinsdorf's scrotum as the Chicago Tribune's lead basketball writer. And his attack on Jordan's integrity came only days (shocking!) after Reinsdorf testily emerged from his reclusive cave, saying he's miffed at how Jordan characterized him in the final scene of the docu-series: as the owner who chose to dismantle the dynasty instead of prolonging it. "Maddening,'' as Jordan put it.
Said Reinsdorf to NBC Sports Chicago, his broadcast-rights partner: "I was not pleased. How's that? He knew better. Michael and I had some private conversations at that time that I won't go into detail on. But there's no question in my mind that Michael's feeling at the time was we could not put together a championship team the next year.''
He was calling Jordan a liar without actually using the L-word, a legal reflex as an attorney by trade. But he wasn't done. In slippery Reinsdorfian fashion, as I witnessed often during 17 years at the Sun-Times, he relied on a henchman, Smith, to do his dirtiest work for him. Never mind that Jordan, after smirking and raising his eyebrows, reminded director Jason Hehir of the irrefutable timetable: Reinsdorf never interceded in the eight months after general manager Jerry Krause told Phil Jackson that he wouldn't return as coach even if the Bulls went "82 and oh,'' the eruption that prompted Jackson to coin the phrase "The Last Dance'' and Jordan to vow he wouldn't return without Jackson. Never mind how Reinsdorf used shifty semantics to say he made a last-gasp effort to keep Jordan and Jackson when, in fact, the damage had been done long before amid the owner's insistence on backing Krause. Typically, Reinsdorf is trying a Hail Mary to sway public opinion that has been almost universally against him since then. Twenty-two years later, only his servant is buying in, making sure to spread the boss' gospel during a quickie media tour.
"That was a complete and blatant lie by Michael,'' Smith told 95.7 The Game, a San Francisco sports station. "There were several things in the documentary that I saw, I would know, that he made up or he lied about.''
Later, Smith appeared on the Dan Patrick Show and elaborated: "He didn't want to play that next year. He could have, in any number of ways. So he made that up too at the end: that `I wish I could have come back, I wanted to come back.' He didn't want to come back. … If he wanted that one (additional) year and the $40 million, he could have gotten it. He just didn't want to play. … But it was a better story to end it that way. To say, `Hey, one more chance. Going for seven. We could have done that.' Nah, he didn't want to do that.''
This isn't professional reporting. It's obedient, yes-sir, blame-deflecting trolling for the boss who employs him at the team website. The least Smith could have done was present Jordan's side, but as Reinsdorf's mouthpiece, he made the radio rounds for one purpose: To defend the owner, as he did for decades at the Tribune when Reinsdorf wasn't signing his paychecks. As I wrote recently about the bleak future of independent sports media, I'm concerned that most aspiring writers will have to work directly as public-relations valets for leagues, teams and programs, or for outlets in bed with Big Sports. When young people see Smith operate in "The Last Dance'' — as author of "The Jordan Rules,'' the 1991 book — they might view Smith as a role model.
If so, don't major in journalism. What Sam Smith does isn't journalism.
When I arrived in town after the first title, I was startled by the smarmy landscape of the Bulls beat. Smith was attached to the hips and lips of Jackson and Reinsdorf … and Jordan didn't trust him, gravitating to other beat writers. Nor was it cool that one of our Sun-Times beat reporters, Lacy J. Banks, regularly played poker with Jordan. Reinsdorf didn't like Banks, who had a lengthy newspaper career before passing away in 2012, and sometimes called Banks a liar to discredit him (seeing a trend here?). Uncomfortably driving past Sun-Times billboards across Chicagoland that heralded my arrival with my headshot and a menacing slogan — "Sports With An Attitude!'' — I was compelled to drive an immediate stake into the politicking. And if I've told this story before, it's worth telling here.
I'd heard rumblings about "The Jordan Rules,'' yet to be released, and how Jordan wasn't going to like it. So I called Smith's book publicist and requested an advance copy. Indeed, for the first time in a mass-readership context, Jordan's dictatorial side would be revealed in the book. Knowing the Tribune had invested thousands of dollars to publish Smith's excerpts — yes, the Tribune paid for information from its own reporter — I quickly published a column about some of the book's controversial contents, as provided by Smith's publicist. This caused a furor; was a championship team going to be disrupted by a book? It also embarrassed the Tribune and landed Smith in hot water with his editors, who couldn't believe his publicist had helped the rival paper beat the Tribune with its own, paid-for material. The Sun-Times was an underdog tabloid with financial problems. Already dealing with the recent demise of my previous employer, the great National Sports Daily, I had no time for Machiavellian sports-beat b.s. I was in the mood to brawl.
Amid the book ruckus, Bulls training camp started. Visiting the team's suburban facility for the first time, I heard a voice: "Are you Jay?'' It was Jackson, not pleased. Now, why would he be rankled? Ohhhhh, he was close with Smith, who often would write soft, lengthy features about him. Around the same time, as covered in "The Last Dance,'' Krause had circled book excerpts that weren't flattering to him and summoned Jackson to his office, wondering what was up. Hmmmm.
So when Jordan pinpointed ex-teammate Grant in the docu-series as the principal book leak, prompting Grant to brand Jordan's claim as an "downright, outright, (complete) lie,'' it's curious how Jordan protected Jackson. Because it's obvious Jackson was involved in the book. And if Smith already had Reinsdorf locked in as a major source, well, draw your own conclusions. I'm sure Grant provided a few stories, as did other team members and franchise personnel. And Smith does have a reporter's eyes and ears, having been trained on the news side of the print industry.
Unfortunately, to this day, he is ensconced in business bed with Reinsdorf, the ultimate reporting no-no. You scratch my back; I'll advance your agenda. You pay me a salary; I'll go on radio shows defending you and calling Jordan a liar. And Smith wasn't alone in the Jerry-rigging. Any time Reinsdorf's baseball team, the Chicago White Sox, thought a critic was too harsh, out came hillbilly homer Hawk Harrelson, who would interrupt a broadcast in Anaheim and, oh, rip me for two innings. Don't make the mistake of confusing Chicago as a hardass hub of sports media. It's a cartoon show and favor-fest, filled with its share of media fanboys and suck-ups. For every beat writer who did a standup job of covering the title-era Bulls, there was the creepy, accompanying constant of Smith being fed stories by the same suspects year after year.
To the point where here in 2020, after tens of millions watched "The Last Dance,'' Smith is still performing his deeds and calling out Jordan to appease Reinsdorf.
Smith's backers will accuse me of sour grapes. Sorry, I was a columnist covering the entire sports world, not just the Bulls, and I didn't enter the media business to kiss up to owners for information and money. Reinsdorf tried to woo me in my first year, inviting me to his ballpark perch in Sarasota for a come-to-papa talk during Sox spring training. Not long after, in the wake of a column he must not have liked, I was told by his office assistant to not contact him again. I never did. And once you're on the guy's bad side, it becomes a real-life version of "The Godfather'' — his baseball manager called me "a (bleeping) fag,'' his top baseball executive confronted me in a Chicago rooftop bar while I was entertaining friends, his p.r. director waged an Internet smear campaign. And, oh, there was Hawkeroo again, slamming into the back of my chair in a Minneapolis press-box dining area, prompting me to quietly tell him to knock if off or I'd remove his prominent nose from his face.
Sometimes, Reinsdorf resorted to desperate measures, once with Smith in the middle. I'd criticized the owner for attempting to lowball yet another Bulls coach, Scott Skiles, before they finally agreed to terms on a new deal. The contract numbers provided to the Sun-Times, from Skiles' agent to our beat reporter, were volunteered to me by phone by an editor who now works at ESPN.com. Meaning, the numbers appeared in my column AND in our news story. Two places.
Not surprisingly, they were a slight fraction off the Tribune's numbers for Skiles, as supplied to Smith by Bulls management. Next day, Reinsdorf and his lawyers contacted the Sun-Times. And next thing I knew, the same editor was calling me with bizarre news: The paper was running several retractions because of the "erroneous'' numbers in my column. Again, I'd been given the numbers by an editor who called me with the info — the very numbers that appeared in our news story. Didn't matter. The Sun-Times often buckled to whatever Reinsdorf wanted. And, of course, the Tribune ran a blurb about all of my retractions.
Two words: Dirty pool. Is it any wonder both papers have deteriorated to the point both could die any day?
The docu-series succeeded wildly in bringing back the Jordan years in their high-voltage entirety, including the discord that constantly seeped into the dominance and dampened the fun. But I tell these stories not to do my own "snitching'' — amid a flood of post-documentary backlash that finds Reinsdorf, Grant, Scottie Pippen, Craig Hodges, Thomas and Krause's widow among those upset with Jordan. My purpose is to establish a how-not-to manual for young beat reporters. It's one thing to have important sources, quite another to sell out and serve as a lackey for life. Reinsdorf had his media lackeys, none bigger than Smith. Jordan had his — namely, close pal Ahmad Rashad. Krause had his in the national writing media. Jackson had his. And all the while, some of us were trying to maintain a semblance of professional independence and neutrality, wanting to avoid appearances of selling out or making money off the people we cover. I never was in anybody's camp. Early on, at the old Chicago Stadium, I felt a nudge in my back as Bulls players jogged past press row before a game; it was Jordan, appreciative of a column where I wondered why the team media guide had strangely underplayed his importance with only a few pages devoted to him. It was proof of the farcical Krause mantra that eventually would break up the team: organizations win championships.
But when I visited Jordan at a country club two summers later, wanting to know the truth about his gambling problems amid an NBA investigation, he threw an ice cube at me. I was in business bed with no one.
Smith isn't the only guilty party in sports media. Sirius XM talk host Chris Russo always has been a shill for Major League Baseball owners, which explains why he told players to "go to hell'' last week in a long, biting rant about ongoing labor negotiations, which seem particularly appalling during a pandemic. In the same vein as Smith works for Reinsdorf, Russo works for a network that has a long-term business arrangement with, yup, MLB.
At least Smith didn't take money from Donald Sterling, the disgraced former owner of the Los Angeles Clippers, who once suggested Smith become his general manager. But like commissioner David Stern, Smith was among those who continued to associate with Sterling even as he spewed racism for years. Why not use that relationship and his reporting platform to reveal Sterling as a racist years before a TMZ tape became the impetus for Adam Silver, Stern's successor, to expel him from the league?
Funny, but the biggest story of my Jordan-coverage career came from simple, pound-the-pavement persistence. I made numerous excursions in the summer of 2001 to Hoops The Gym, a facility on Chicago's west side, where Jordan was plotting his return to the NBA. He would see me waiting in the parking lot, yell at me for writing that he shouldn't be trying another comeback, then give me another meaty column. Finally, on Sept. 10, one day before Jordan suddenly didn't matter on Planet Earth, he stood in the parking lot and announced his Washington Wizards comeback to me and Jim Litke of the Associated Press.
That forced Smith, without the owner in his back pocket, to play catch-up in his belated news story. Every media outlet credited the Sun-Times and the AP — except one.
The Tribune credited the AP and another newspaper.
The Smith Rules, call them.
Jay Mariotti, called "the most impacting Chicago sportswriter of the past quarter-century,'' is the host of "Unmuted,'' a frequent podcast about sports and life (Apple, Podbean, etc.). He is an accomplished columnist, TV panelist and radio host. As a Los Angeles resident, he gravitated by osmosis to movie projects. He appears Wednesday nights on The Dino Costa Show, a segment billed as "The Rawest Hour in Sports Broadcasting.'' Compensation for this column is donated to ProPublica, an independent, non-profit newsroom emphasizing investigative journalism.
Being Wrong On-Air Isn't A Bad Thing
…if you feel yourself getting uncomfortable over the fact that you were wrong, stop to realize that's your pride talking. Your ego. And if people call you out for being wrong, it's actually a good sign.
In the press conference after the Warriors won their fourth NBA title in eight years, Steph Curry referenced a very specific gesture from a very specific episode of Get Up that aired in August 2021.
"Clearly remember some experts and talking heads putting up the big zero," Curry said, then holding up a hollowed fist to one eye, looking through it as if it were a telescope.
"How many championships we would have going forward because of everything we went through."
Yep, Kendrick Perkins and Domonique Foxworth each predicted the Warriors wouldn't win a single title over the course of the four-year extension Curry had just signed. The Warriors won the NBA title and guess what? Curry gets to gloat.
The funny part to me was the people who felt Perkins or Foxworth should be mad or embarrassed. Why? Because they were wrong?
That's part of the game. If you're a host or analyst who is never wrong in a prediction, it's more likely that you're excruciatingly boring than exceedingly smart. Being wrong is not necessarily fun, but it's not a bad thing in this business.
You shouldn't try to be wrong, but you shouldn't be afraid of it, either. And if you are wrong, own it. Hold your L as I've heard the kids say. Don't try to minimize it or explain it or try to point out how many other people are wrong, too. Do what Kendrick Perkins did on Get Up the day after the Warriors won the title.
"When they go on to win it, guess what?" He said, sitting next to Mike Greenberg. "You have to eat that."
Do not do what Perkins did later that morning on First Take.
Perkins: "I come on here and it's cool, right? Y'all can pull up Perk receipts and things to that nature. And then you give other people a pass like J-Will."
Jason Williams: "I don't get passes on this show."
Perkins: "You had to, you had a receipt, too, because me and you both picked the Memphis Grizzlies to beat the Golden State Warriors, but I'm OK with that. I'm OK with that. Go ahead Stephen A. I know you're about to have fun and do your thing. Go ahead."
Stephen A. Smith: "First of all, I'm going to get serious for a second with the both of you, especially you, Perk, and I want to tell you something right now. Let me throw myself on Front Street, we can sit up there and make fun of me. You know how many damn Finals predictions I got wrong? I don't give a damn. I mean, I got a whole bunch of them wrong. Ain't no reason to come on the air and defend yourself. Perk, listen man. You were wrong. And we making fun, and Steph Curry making fun of you. You laugh at that my brother. He got you today. That's all. He got you today."
It's absolutely great advice, and if you feel yourself getting uncomfortable over the fact that you were wrong, stop to realize that's your pride talking. Your ego. And if people call you out for being wrong, it's actually a good sign. It means they're not just listening, but holding on to what you say. You matter. Don't ruin that by getting defensive and testy.
WORTH EVERY PENNY
I did a double-take when I saw Chris Russo's list of the greatest QB-TE combinations ever on Wednesday and this was before I ever got to Tom Brady-to-Rob Gronkowski listed at No. 5. It was actually No. 4 that stopped me cold: Starr-Kramer.
My first thought: Jerry Kramer didn't play tight end.
My second thought: I must be unaware of this really good tight end from the Lombardi-era Packers.
After further review, I don't think that's necessarily true, either. Ron Kramer did play for the Lombardi-era Packers, and he was a good player. He caught 14 scoring passes in a three-year stretch where he really mattered, but he failed to catch a single touchdown pass in six of the 10 NFL seasons he played. He was named first-team All-Pro once and finished his career with 229 receptions.
Now this is not the only reason that this is an absolutely terrible list. It is the most egregious, however. Bart Starr and Kramer are not among the 25 top QB-TE combinations in NFL history let alone the top five. And if you're to believe Russo's list, eighty percent of the top tandems played in the NFL in the 30-year window from 1958 to 1987 with only one tandem from the past 30 years meriting inclusion when this is the era in which tight end production has steadily climbed.
Then I found out that Russo is making $10,000 per appearance on "First Take."
My first thought: You don't have to pay that much to get a 60-something white guy to grossly exaggerate how great stuff used to be.
My second thought: That might be the best $10,000 ESPN has ever spent.
Once a week, Russo comes on and draws a reaction out of a younger demographic by playing a good-natured version of Dana Carvey's Grumpy Old Man. Russo groans to JJ Redick about the lack of fundamental basketball skills in today's game or he proclaims the majesty of a tight end-quarterback pairing that was among the top five in its decade, but doesn't sniff the top five of all-time.
And guess what? It works. Redick rolls his eyes, asks Russo which game he's watching, and on Wednesday he got me to spend a good 25 minutes looking up statistics for some Packers tight end I'd never heard of. Not satisfied with that, I then moved on to determine Russo's biggest omission from the list, which I've concluded is Philip Rivers and Antonio Gates, who connected for 89 touchdowns over 15 seasons, which is only 73 more touchdowns than Kramer scored in his career. John Elway and Shannon Sharpe should be on there, too.
Money Isn't The Key Reason Why Sellers Sell Sports Radio
I started selling sports radio because I enjoyed working with clients who loved sports, our station, and wanted to reach fans with our commercials and promotions.
A radio salesperson's value being purely tied to money is overrated to me. Our managers all believe that our main motivation for selling radio is to make more money. They see no problem in asking us to sell more in various ways because it increases our paycheck. We are offered more money to sell digital, NTR, to sell another station in the cluster, weekend remotes, new direct business, or via the phone in 8 hours.
But is that why you sell sports radio?
In 2022, the Top 10 highest paying sales jobs are all in technology. Not a media company among them. You could argue that if it were all about making money, we should quit and work in tech. Famous bank robber Willie Sutton was asked why he robbed twenty banks over twenty years. He reportedly said," that's where the money is". Sutton is the classic example of a person who wanted what money could provide and was willing to do whatever it took to get it, BUT he also admitted he liked robbing banks and felt alive. So, Sutton didn't do it just for the money.
A salesperson's relationship with money and prestige is also at the center of the play Death of a Salesman. Willy Loman is an aging and failing salesman who decides he is worth more dead than alive and kills himself in an auto accident giving his family the death benefit from his life insurance policy. Loman wasn't working for the money. He wanted the prestige of what money could buy for himself and his family. 
Recently, I met a woman who spent twelve years selling radio from 1999-2011. I asked her why she left her senior sales job. She said she didn't like the changes in the industry. Consolidation was at its peak, and most salespeople were asked to do more with less help. She described her radio sales job as one with "golden handcuffs". The station paid her too much money to quit even though she hated the job. She finally quit. The job wasn't worth the money to her.
I started selling sports radio because I enjoyed working with clients who loved sports, our station, and wanted to reach fans with our commercials and promotions. I never wanted to sell anything else and specifically enjoyed selling programming centered around reaching fans of Boise State University football. That's it. Very similar to what Mark Glynn and his KJR staff experience when selling Kraken hockey and Huskies football.
I never thought selling sports radio was the best way to make money. I just enjoyed the way I could make money. I focused on the process and what I enjoyed about the position—the freedom to come and go and set my schedule for the most part. I concentrated on annual contracts and clients who wanted to run radio commercials over the air to get more traffic and build their brand.
Most of my clients were local direct and listened to the station. Some other sales initiatives had steep learning curves, were one-day events or contracted out shaky support staff. In other words, the money didn't motivate me enough. How I spent my time was more important.
So, if you are in management, maybe consider why your sales staff is working at the station. Because to me, they'd be robbing banks if it were all about making lots of money.
Media Noise: BSM Podcast Network Round Table
Demetri Ravanos welcomes the two newest members of the BSM Podcast Network to the show. Brady Farkas and Stephen Strom join for a roundtable discussion that includes the new media, Sage Steele and Roger Goodell telling Congress that Dave Portnoy isn't banned from NFL events.
Podcast: Play in new window | Download
Subscribe: RSS