The Boycott of 2020: Never Has Sports Been Prouder
Demonstrating their power in a crisis-sick America, NBA players outraged over police brutality forced game shutdowns and solidarity stances across leagues — and raised doubts about why athletes are still playing games.
It isn't enough to paint BLACK LIVES MATTER on three basketball courts somewhere within an amusement park, where a league and two broadcast networks have tried to recoup revenues during a pandemic. Because in a numbing instant, a moment in time unlike any America has experienced, those gyms were abandoned and left eerily silent by one NBA team after another, followed by WNBA, baseball and soccer teams — all unified by the horrors of police brutality in a protest that powerfully frames the only real purpose of sports in 2020.
Never have games been more irrelevant, out of place.
Yet never have the athletes been more important to the direction of a country, a tortured and very sick America. By forcing the postponements of three playoff games and placing the rest of a COVID-19-gnarled season in doubt, NBA players used their influence to shut down a multi-billion-dollar industry in a dizzying domino effect that could — and should — end the folly of conducting seasons amid racial unrest and a medical crisis. The next 68 days will decide the future of a country that is neither safe nor healthy nor proud. Doesn't it seem off-putting, if not inappropriate and just wrong, to keep force-feeding games every day and night when the Milwaukee Bucks have established a historic mission statement for all sports?
Boycott.
And don't play again — while assuming the physical and mental health risks related to a still-raging coronavirus — until cops stop shooting Black people. If it requires the cancellations of seasons, well, who really cares given the magnitude of murder-by-bigotry?
"F— THIS MAN!!!! WE DEMAND CHANGE. SICK OF IT,'' tweeted LeBron James, front and center at this seminal juncture when athletes must be political, like it or not. Does it surprise you that James and the Los Angeles Lakers, along with the city rival Clippers, voted to cancel the season during a Wednesday night union meeting described as volatile? And that James, according to The Athletic, walked out of the meeting when he was questioned by former teammate Udonis Haslem?
It shouldn't. Nothing should surprise anyone anymore, including the idea that LeBron would prioritize his growing position in the Democratic Party over a fourth NBA championship.
President Trump wants to watch ballgames at night? Well, he can't have them — or four more years — because his nation is mired in unprecedented and unimaginable upheaval. Trump won't condemn the endless carnage in the year of George Floyd and Breonna Taylor, the toll of racial injustice that includes another victim, Jacob Blake, the 29-year-old Black man paralyzed after a white police officer fired seven shots at him in Kenosha, Wis. So the Bucks, based 40 miles north of the shooting scene and subsequent unrest that left two dead, decided they weren't coming out of their locker room for Game 5 of a series against the Orlando Magic. This was the 2020 version of an offensive that sports often wields to battle injustice — activism — only the Bucks were daring to jeopardize the future prosperity of the league that feeds them.
Grasping their place in history, the players stayed and talked in their locker room for hours after the postponement, gaining a phone audience with Wisconsin Attorney General Josh Kaul and Lt. Gov. Mandela Barnes. They finally emerged with a statement to the media — the opening portion read by Sterling Brown, himself a victim of police brutality in Milwaukee, where a simple dispute over a parking violation led to his being tased and arrested in 2018. Standing among them: superstar Giannis Antetokounmpo, the Greece native who had been staying quiet politically while picking up his second straight league MVP award.
"The past four months have shed a light on the ongoing racial injustices facing our African-American communities,'' Brown said. "Citizens around the country have used their voices and platforms to speak out against these wrongdoings. Over the last few days in our home state of Wisconsin, we've seen the horrendous video of Jacob Blake being shot in the back seven times by a police officer in Kenosha, and the additional shooting of protestors. Despite the overwhelming plea for change, there has been no action, so our focus today cannot be on basketball.''
Next up was veteran guard George Hill, already on record among NBA players who want the season to be canceled. "When we take the court and represent Milwaukee and Wisconsin, we are expected to play at a high level, give maximum effort and hold each other accountable. We hold ourselves to that standard, and in this moment, we are demanding the same from our lawmakers and law enforcement,'' he said. "We are calling for justice for Jacob Blake and demand the officers be held accountable. For this to occur, it's imperative for the state legislature to reconvene after months of inaction and take up meaningful measures to address issues of police accountability, brutality and criminal justice reform.''
Within hours, much of the sports world was in lockstep, and the teams that were playing games Wednesday night — such as 20 Major League Baseball clubs not adopting the postponement pushes of the Milwaukee Brewers and five others — should have pondered the message they were sending as a prominent Black player, Jason Heyward, removed himself from the Chicago Cubs' lineup in protest. He was joined by other MLB players, Black and Caucasian, in a display of solidarity that will be part of sports until, oh, the first Tuesday in November. When Los Angeles Dodgers star Mookie Betts chose not to play, teammates of all races did the same — a marked departure for a sport low on social and racial awareness.
"As a white player on this team, how can we show support? What is something tangible we can do to help our Black brothers on this team?'' team leader Clayton Kershaw said. "Mookie was great about saying, `If you guys want to play, I support that.' But we made a collective group decision to not play tonight, to let our voices be heard for standing up for what we believe is right."
"I'll always remember this day,'' said Betts, "and I'll always remember this team having my back.''
Four years ago, Colin Kaepernick launched a kneeling protest movement that divided America to its core. The events of an August day in 2020 are tilted toward empathy for the aggrieved, connected to a specific series of shooting tragedies. The Blake shooting has left NBA players helpless in their restrictive campus environment. From the start of this social, health and business experiment, I wondered when they might begin to feel like guinea pigs, or slaves. That crossroads is here, in the form of an emergency Board of Governors meeting Thursday. The players want to effect systemic change, but they feel detached living and working in a Bubble, even with the league-endorsed Black Lives Matter ethos and social justice messages on their jerseys. Hill planted the first seeds of activism Monday when he said, "We can't do anything. First of all, we shouldn't have came to this damn place, to be honest. Coming here just took all the focal points off what the issues are.''
Soon enough, Disney World was the antithesis of the Happiest Place on Earth, as Chris Paul and union leadership invited players and coaches to a volatile ballroom meeting Wednesday night to discuss whether to continue the season. This will remain an ongoing question, and if enough players want to shut down the playoffs, it would be disastrous for a league that has spent $200 million on the Bubble concept in hopes of helping its fraught financial future. It's possible the league would enact a force majeure clause that could terminate the collective bargaining agreement and lock out the players. Adam Silver, the commissioner renowned for his wokeness, can't be faulted because of a trigger-happy cop in Kenosha. Nor can anyone fault team owners who have supported the players in their ongoing fight against racism, with Bucks ownership releasing this statement though the players kept owners out of the boycott loop: "We fully support our players and the decision they made. The only way to bring about change is to shine a light on the racial injustices that are happening in front of us. Our players have done that and we will continue to stand alongside them and demand accountability and change." Yet who can blame the players — especially those with families, even as the league prepared to allow close relatives and friends onto campus — if they prioritize real life over basketball and pop the Money Bubble?
"Right now, our focus shouldn't be on basketball,'' said Marcus Smart of the Boston Celtics, a team that pondered a boycott days ago. "i understand it's the playoffs, but we still have a bigger issue, an underlying issue. And the things we've tried haven't been working.''
Teammate Jaylen Brown said the NBA's emphasis on social justice has waned during the postseason: "Things have kind of diminished. I'm curious to see in what creative ways that people put their minds together to push these conversations and make me feel more comfortable about playing basketball in the middle of like a lot of things that are going on."
Said Fred Van Vleet of the Toronto Raptors, another team that pushed for the boycott: "Coming down here, making the choice to play was not supposed to be in vain, but it's starting to feel like everything we're doing is just going through the motions and nothing's really changing. And here we are with another unfortunate incident. … We've got to take responsibility as well. Do we actually give a f— about what's going on, or is it just cool to wear 'Black Lives Matter' on the backdrop, or wear it on a T-shirt? Like, what does that really mean? Is it really doing anything? At the end of the day, if we're going to sit here and talk about making change, then at some point we're going to have to put our nuts on the line and actually put something up to lose, rather than just money or visibility. I'm just over the media aspect of it. It's sensationalized, we talk about it every day, that's all we see, but it just feels like a big pacifier to me."
Donovan Mitchell should be reveling in his breakout as a Bubble star. Instead, he also suggested that leaving is a better idea than staying, even with his Utah Jazz looking at a possible matchup against James and the Los Angeles Lakers. "A lot of times where we say we don't feel safe, it doesn't matter how much money, it doesn't matter who you are," Mitchell said. "The common excuse is, `He shouldn't have walked away, shouldn't have not listened to the cops.' He doesn't deserve to be shot in the back, shot seven times. That's inexcusable. The point of us coming down here was to create change. I really don't know how else to describe it as an African American male. When does it stop? When do we feel comfortable? When do we feel safe? … I just want this s—- to stop.''
No one was more emotional than Doc Rivers, coach of the Clippers, whose voice cracked and eyes grew moist as he assessed the national condition. "All you hear is Donald Trump and all of them talking about fear," he said. "We're the ones getting killed. We're the ones getting shot. We're the ones that we're denied to live in certain communities. We've been hung. We've been shot. And all you do is keep hearing about fear.
"It's amazing why we keep loving this country, and this country does not love us back. It's really so sad. Like, I should just be a coach. I'm so often reminded of my color. It's just really sad. We got to do better. But we got to demand better. It's funny. We protest. They send riot guards. They send people in riot outfits. They go up to Michigan with guns. They're spitting on cops. Nothing happens."
Who can focus on a basketball game with minds so enraged and hearts so heavy? That's why it would be wrong to lambaste the players if they go home, though Trump will try, as he did when he said of their national anthem protests:  "The kneeling has been horrible for basketball. People are angry about it. They have enough politics with guys like me. There was a nastiness about the NBA the way (protesting) was done. The NBA is in trouble, bigger trouble than they understand." It's amazing the games and individual performances have been sharp — and sometimes spectacular — when so much energy is directed toward the White House.
"The question that I would like to ask is, `Does America think that Black people or people of color are uncivilized, savages or naturally unjust? Or are we products of the environments we participate in?' '' Jaylen Brown said. "America has (given) its answer over and over again. Are we not human beings? Is Jacob Blake not a human being?''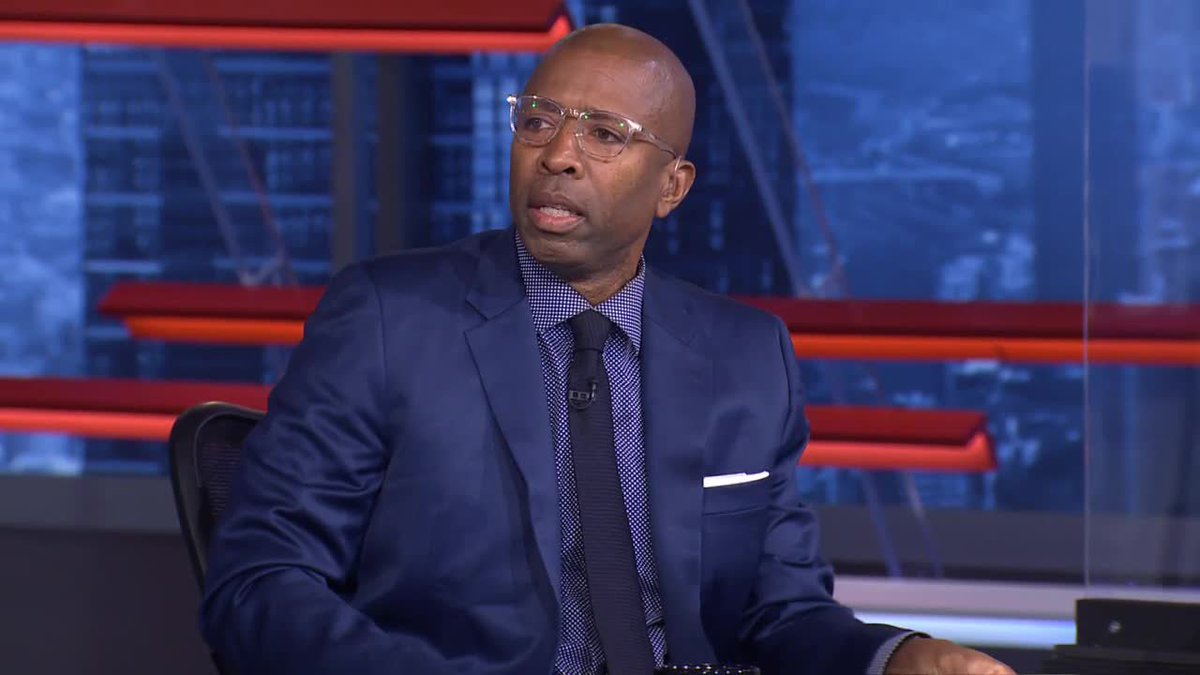 By nightfall, even TNT analyst Kenny Smith was walking off the "Inside the NBA'' set. "This is tough. Right now, my head is ready to explode," he said. "Like just in the thoughts of what's going on. Coming in and even driving here, getting into the studio, hearing calls and people talking. And for me, I think the biggest thing now as a Black man, as a former player, I think it's best for me to support the players and just not be here tonight."
Even Lou Williams was weighing in. The Clippers guard has been averse to the Bubble all along, including the day he had permission to attend a funeral and wound up in a strip-joint controversy. "It's unfortunate we're in this Bubble and we're still dealing with these issues,'' he said. "We're still seeing unarmed Black men get shot in the streets. It's just ridiculous at this point. And I think it's difficult being here when things like that are happening. You kind of feel helpless in a way. You can use your voice in a way, but I think our presence is much more felt.''
All of which compounds the surreal nature of what we're watching in sports. In roughly the time required to find * on a laptop keyboard, I saw Lucas Giolito complete a no-hitter in front of cardboard cutouts and Paul George reveal his struggle with depression in a Bubble. Those events alone should silence, at once, all talk of asterisks for Sports In A Pandemic. If anything, 2020 should be affixed with a colossal exclamation point.
What many of these human beings are accomplishing is nothing short of stunning, dealing as they are with the double whammy of an infectious disease and racial unrest. Life in relative isolation left George, the Clippers star, in "a dark place'' that impacted a career-worst shooting slump against Dallas. "It was just a little bit of everything, he said. "I underestimated mental health, honestly. I had anxiety. A little bit of depression. Just being locked in here. I just wasn't there. I checked out. Games 2, 3, 4, I wasn't there. Shout-out to the people that were in my corner, that gave me words. They helped big time, help get me right, (get) me back in great spirits. I can't thank them enough."
This is only the beginning of a drama that parallels, not coincidentally, a presidential election season that already is giving us the dry heaves. NHL players are upset that games weren't postponed, prompting this tweet from San Jose star Evander Kane: "Actually it's incredibly insulting as a black man in hockey the lack of action and acknowledgment from the @nhl.'' The NFL has yet to announce an official position about sideline kneeling, with a strong suspicion that the almighty Jerry Jones will oppose it again, despite commissioner Roger Goodell's so-called 180-degree flip on the topic. After all, Trump has voiced his opinion about the NFL season: "If they don't stand for the flag and stand strongly, I'd be very happy if they didn't open.''
Tweeted Houston wide receiver Kenny Stills, a kneeling activist: "NBA is showing us how it's done. Time to connect with local activists to help formulate demands.''
As we await more monumental news, in this apocalyptic year from hell, this much is true: The sports world, so often derided as scandalous and greedy and cringeworthy, never has been prouder.
Being Wrong On-Air Isn't A Bad Thing
…if you feel yourself getting uncomfortable over the fact that you were wrong, stop to realize that's your pride talking. Your ego. And if people call you out for being wrong, it's actually a good sign.
In the press conference after the Warriors won their fourth NBA title in eight years, Steph Curry referenced a very specific gesture from a very specific episode of Get Up that aired in August 2021.
"Clearly remember some experts and talking heads putting up the big zero," Curry said, then holding up a hollowed fist to one eye, looking through it as if it were a telescope.
"How many championships we would have going forward because of everything we went through."
Yep, Kendrick Perkins and Domonique Foxworth each predicted the Warriors wouldn't win a single title over the course of the four-year extension Curry had just signed. The Warriors won the NBA title and guess what? Curry gets to gloat.
The funny part to me was the people who felt Perkins or Foxworth should be mad or embarrassed. Why? Because they were wrong?
That's part of the game. If you're a host or analyst who is never wrong in a prediction, it's more likely that you're excruciatingly boring than exceedingly smart. Being wrong is not necessarily fun, but it's not a bad thing in this business.
You shouldn't try to be wrong, but you shouldn't be afraid of it, either. And if you are wrong, own it. Hold your L as I've heard the kids say. Don't try to minimize it or explain it or try to point out how many other people are wrong, too. Do what Kendrick Perkins did on Get Up the day after the Warriors won the title.
"When they go on to win it, guess what?" He said, sitting next to Mike Greenberg. "You have to eat that."
Do not do what Perkins did later that morning on First Take.
Perkins: "I come on here and it's cool, right? Y'all can pull up Perk receipts and things to that nature. And then you give other people a pass like J-Will."
Jason Williams: "I don't get passes on this show."
Perkins: "You had to, you had a receipt, too, because me and you both picked the Memphis Grizzlies to beat the Golden State Warriors, but I'm OK with that. I'm OK with that. Go ahead Stephen A. I know you're about to have fun and do your thing. Go ahead."
Stephen A. Smith: "First of all, I'm going to get serious for a second with the both of you, especially you, Perk, and I want to tell you something right now. Let me throw myself on Front Street, we can sit up there and make fun of me. You know how many damn Finals predictions I got wrong? I don't give a damn. I mean, I got a whole bunch of them wrong. Ain't no reason to come on the air and defend yourself. Perk, listen man. You were wrong. And we making fun, and Steph Curry making fun of you. You laugh at that my brother. He got you today. That's all. He got you today."
It's absolutely great advice, and if you feel yourself getting uncomfortable over the fact that you were wrong, stop to realize that's your pride talking. Your ego. And if people call you out for being wrong, it's actually a good sign. It means they're not just listening, but holding on to what you say. You matter. Don't ruin that by getting defensive and testy.
WORTH EVERY PENNY
I did a double-take when I saw Chris Russo's list of the greatest QB-TE combinations ever on Wednesday and this was before I ever got to Tom Brady-to-Rob Gronkowski listed at No. 5. It was actually No. 4 that stopped me cold: Starr-Kramer.
My first thought: Jerry Kramer didn't play tight end.
My second thought: I must be unaware of this really good tight end from the Lombardi-era Packers.
After further review, I don't think that's necessarily true, either. Ron Kramer did play for the Lombardi-era Packers, and he was a good player. He caught 14 scoring passes in a three-year stretch where he really mattered, but he failed to catch a single touchdown pass in six of the 10 NFL seasons he played. He was named first-team All-Pro once and finished his career with 229 receptions.
Now this is not the only reason that this is an absolutely terrible list. It is the most egregious, however. Bart Starr and Kramer are not among the 25 top QB-TE combinations in NFL history let alone the top five. And if you're to believe Russo's list, eighty percent of the top tandems played in the NFL in the 30-year window from 1958 to 1987 with only one tandem from the past 30 years meriting inclusion when this is the era in which tight end production has steadily climbed.
Then I found out that Russo is making $10,000 per appearance on "First Take."
My first thought: You don't have to pay that much to get a 60-something white guy to grossly exaggerate how great stuff used to be.
My second thought: That might be the best $10,000 ESPN has ever spent.
Once a week, Russo comes on and draws a reaction out of a younger demographic by playing a good-natured version of Dana Carvey's Grumpy Old Man. Russo groans to JJ Redick about the lack of fundamental basketball skills in today's game or he proclaims the majesty of a tight end-quarterback pairing that was among the top five in its decade, but doesn't sniff the top five of all-time.
And guess what? It works. Redick rolls his eyes, asks Russo which game he's watching, and on Wednesday he got me to spend a good 25 minutes looking up statistics for some Packers tight end I'd never heard of. Not satisfied with that, I then moved on to determine Russo's biggest omission from the list, which I've concluded is Philip Rivers and Antonio Gates, who connected for 89 touchdowns over 15 seasons, which is only 73 more touchdowns than Kramer scored in his career. John Elway and Shannon Sharpe should be on there, too.
Money Isn't The Key Reason Why Sellers Sell Sports Radio
I started selling sports radio because I enjoyed working with clients who loved sports, our station, and wanted to reach fans with our commercials and promotions.
A radio salesperson's value being purely tied to money is overrated to me. Our managers all believe that our main motivation for selling radio is to make more money. They see no problem in asking us to sell more in various ways because it increases our paycheck. We are offered more money to sell digital, NTR, to sell another station in the cluster, weekend remotes, new direct business, or via the phone in 8 hours.
But is that why you sell sports radio?
In 2022, the Top 10 highest paying sales jobs are all in technology. Not a media company among them. You could argue that if it were all about making money, we should quit and work in tech. Famous bank robber Willie Sutton was asked why he robbed twenty banks over twenty years. He reportedly said," that's where the money is". Sutton is the classic example of a person who wanted what money could provide and was willing to do whatever it took to get it, BUT he also admitted he liked robbing banks and felt alive. So, Sutton didn't do it just for the money.
A salesperson's relationship with money and prestige is also at the center of the play Death of a Salesman. Willy Loman is an aging and failing salesman who decides he is worth more dead than alive and kills himself in an auto accident giving his family the death benefit from his life insurance policy. Loman wasn't working for the money. He wanted the prestige of what money could buy for himself and his family. 
Recently, I met a woman who spent twelve years selling radio from 1999-2011. I asked her why she left her senior sales job. She said she didn't like the changes in the industry. Consolidation was at its peak, and most salespeople were asked to do more with less help. She described her radio sales job as one with "golden handcuffs". The station paid her too much money to quit even though she hated the job. She finally quit. The job wasn't worth the money to her.
I started selling sports radio because I enjoyed working with clients who loved sports, our station, and wanted to reach fans with our commercials and promotions. I never wanted to sell anything else and specifically enjoyed selling programming centered around reaching fans of Boise State University football. That's it. Very similar to what Mark Glynn and his KJR staff experience when selling Kraken hockey and Huskies football.
I never thought selling sports radio was the best way to make money. I just enjoyed the way I could make money. I focused on the process and what I enjoyed about the position—the freedom to come and go and set my schedule for the most part. I concentrated on annual contracts and clients who wanted to run radio commercials over the air to get more traffic and build their brand.
Most of my clients were local direct and listened to the station. Some other sales initiatives had steep learning curves, were one-day events or contracted out shaky support staff. In other words, the money didn't motivate me enough. How I spent my time was more important.
So, if you are in management, maybe consider why your sales staff is working at the station. Because to me, they'd be robbing banks if it were all about making lots of money.
Media Noise: BSM Podcast Network Round Table
Demetri Ravanos welcomes the two newest members of the BSM Podcast Network to the show. Brady Farkas and Stephen Strom join for a roundtable discussion that includes the new media, Sage Steele and Roger Goodell telling Congress that Dave Portnoy isn't banned from NFL events.
Podcast: Play in new window | Download
Subscribe: RSS