Eavesdropping: Danny and Gallant
"There's little ego on the show, not to be confused with lack of opinion, because both O'Neil and Gallant are willing to make theirs known."
11 months ago, 710 ESPN Seattle launched a new morning show with Danny O'Neil and Paul Gallant. It was a unique situation considering the preceding hosts are popular, successful, and remain with the station, but navigating a global pandemic, unrest in the city, and four months of cancelled sports surely forced the new duo to find their own style and connect with the audience quickly.
When I tuned into Danny and Gallant at the start of the month, the show had a familiar sound. The similarities between 710's current morning show and its previous one, hosted by Mike Salk and Brock Huard, are plenty. Among those, were some recurring segments over shabby music beds.
This is becoming a common trend in my sports radio listening outside New York and I really want to see evidence of a desire for segments to be done over music beds sounding like a '90s video game. At times, I lose the hosts' theme and have recalls of Charles Barkley Shut Up And Jam, an underrated classic by Sega Genesis.
O'Neil plays point guard for the duo, seamlessly driving the show in and out of topics. Both hosts are willing to laugh at themselves through plenty of lighthearted fun. Gallant will toss in a unique voice every now and then, O'Neil chuckles with the audience at his jokes and self-belittled ability to handle the power that comes with having a flashlight.
There's little ego on the show, not to be confused with lack of opinion, because both O'Neil and Gallant are willing to make theirs known. Gallant a little more loudly, with enough passion and energy to keep you awake at 7am. I'm going to estimate a near 20-year age gap between the younger Gallant and veteran O'Neil, a generational difference which is good for referencing unique life experiences.
Strong opens were a frequent occurrence during my month of listening to Danny and Gallant. There was no need to exchange pleasantries or discuss how to start the show after they're already on-air – they jumped right into content. If there was an obvious open, they took it, but they also demonstrated an ability to find topics of substance, even if it meant grabbing audio from outside personalities such as Emmanuel Acho, or my personal favorite Boomer Esiason.
When O'Neil and Gallant set the opening segment from early August by discussing perceptions of New York, my mind quickly raced as I scrambled to build a case for defending my city. But then the Seattle radio hosts offered sound from WFAN's Esiason, which I somehow missed the week prior and admittedly cringed as I heard him attempt to play the role of psychologist and diagnose Jamal Adams.
Danny and Gallant responded with passion and some outrage as they called out Esiason's ignorance in what was a fantastic segment of radio to listen to. Specific details of Esiason's content aside, the framework of the conversation by Danny and Gallant featured examples, emotion and relatable scenarios for the audience.
The hosts will offer creative segments such as "laying a discussion to rest," as they end talk of Jadeveon Clowney's potential return to the Seahawks, doing so with the help of Billy Crystal's "mostly dead" line from Princess Bride. Or Gallant's created discussion of "popular excuses" that were made for the Seahawks in the last year, a topic built well for someone who can offer an unbiased opinion as a newcomer to the market.
But the show is also very regimented, which can lead to minimal spontaneity. I touted their opens, but on the days I listened, those never lasted more than 10 minutes. If a show has a strong opening thought or conversation, I don't want to stare at the clock knowing I only have 10 minutes before it's over.
At 7:10 they're jumping from what might be a great discussion, into "What to Watch For," followed by an interview with John Clayton. What if the initial conversation is just getting started? Now it's buried for a minimum of two more segments. I enjoy discussions and topics that build. The best opinions might take time to develop and formulate, but over regimenting the show negates some of that development.
I'll give a ton of credit to the station's sales team though, "What to Watch For", "Blue 42", "Around the NFL", John Clayton's interview, and "Flag On The Play" are daily segments with sponsors. If that's going to allow for more content and less in-show commercials, then I'm on board.
Danny and Gallant also prove there's an art to agreeing. Too often with co-hosts, one personality feels the need to take a countering view even if it isn't genuine. The desire for forced debate was thankfully missing from Danny and Gallant, who demonstrated an ability to agree on a topic, but still formulate interesting conversation around it.
The idea of Antonio Brown being a potential fit with the Seahawks needs to be discussed by a Seattle sports radio show. If it's brought up in the pre-show meeting and both hosts agree "we don't think he makes sense with the Seahawks," there should be no obligation of turning it into a forced debate. Instead, the show plucked audio of Emmanuel Acho's assertion that the Seahawks owe it to Russell Wilson to add the polarizing wide receiver. Danny and Gallant used the audio to jumpstart an interesting rebuttal, and further localize Acho's comments by comparing false misconceptions that surround the Seahawks to misconceptions that define their city.
On the East Coast, the sports scene is quiet before 10am, but West Coast morning shows receive new content to discuss. The middle of O'Neil and Gallant's morning show is noon on the East Coast, fresh stories have already developed and breaking news is always a possibility.
Having the general manager of a local team break that news isn't common, but it happened this past month on Danny and Gallant. With Seattle Mariners GM Jerry Dipoto on the show, the hosts asked about a trade that was being reported on social media. Instead of declining comment, he surprisingly confirmed the transaction. It's a small note, but Dipoto's willingness to be transparent about the trade depicts the trust and positive relationship he has with 710 ESPN Seattle and their morning show.
Additionally, there was little focus on the NBA's plan to resume the postseason, which was announced during their show and was one of the biggest national sports stories of the month. But maybe that would have been different if Seattle didn't have the Supersonics sadly ripped away from them more than a decade ago.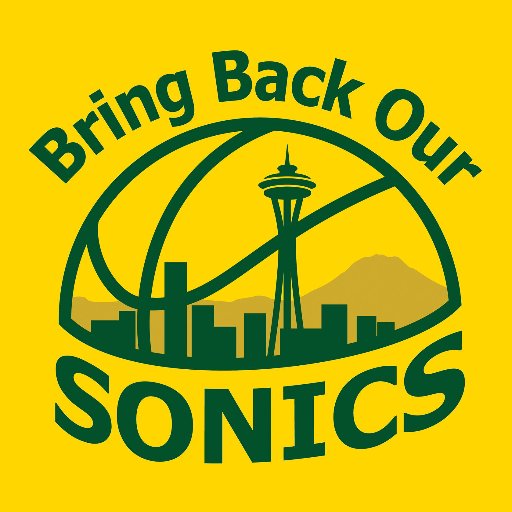 To close this story, I'd like to compliment the way Danny and Gallant close their show. The "Flag On The Play" segment offers an opportunity to reflect, project and rant. The show lacks many communal contributions in terms of calls, texts or tweets, but this segment guaranteed the inclusion of multiple voices with Lydia Cruz and producer Jessamyn McIntyre. In the spirit of the show, I'll raise a flag to their sendoff of Cruz from Aug. 21. After Cruz's seemingly unexpected departure, the farewell from O'Neil, Gallant, McIntyre and others at ESPN Seattle was very classy.
Almost one year in the books for Danny and Gallant, and it sounds like they're off to a good start.
The NFL Hopes You're Lazy Enough to Pay Them $5
"This app reportedly doesn't even have any original content of it's own. NFL Films produces content for ESPN+, HBO Max, Peacock, Tubi, Epix, Paramount Plus, and Prime Video. It has also reportedly had discussions about producing content for Netflix. Unless they plan to bring all of those shows in-house, what kind of shows could NFL Films produce for NFL Plus that you couldn't already find on all of those other apps?"
Corporate goodwill is a hard thing to ask for. It's not something that is a requirement for any entity to engage in. But it can go a long way in establishing a deeper bond for the future. According to Sports Business Journal, NFL owners are contemplating launching a streaming service for the league.
The app would feature podcasts, content created by teams and radio content. It's unknown where the podcast content will come from but one can assume it'll include the various podcasts the NFL produces with iHeartRadio. Team content that is expected to be featured could come from videos and audio that is already posted on team websites and social media platforms such as YouTube.
Various organizations across the league have expanded their YouTube efforts over the last couple of years as the Google-owned site has slowly set itself apart as a leading source for viewership. My hometown team, the Baltimore Ravens, for example promotes a talk show with cornerback Marlon Humphrey where he interviews players and other key figures from the team about their lives and careers and how they got to where they are today.
The most important part of this app will be NFL games itself. On Sunday afternoons, whatever games are airing in the specific location you're in while using the app, those are the games you have access to watch. If you're in Baltimore and a Ravens game is airing on CBS while the Commanders are on Fox, those are the games the app will offer. If you're in Boston and a Patriots game is on CBS while a Giants game is on Fox – you won't have access to the Ravens game airing on CBS in Baltimore or the Commanders game on Fox in Baltimore even if that's where you normally live. These games used to be a part of a deal with Yahoo Sports and Verizon – who distributed them on their apps for free.
JohnWallStreet of Sportico notes, "longer term, the existence of a league-owned streaming platform should help ensure broadcast rights continue to climb." But at the end of the day, how does this help the fan? The increase of broadcast rights is going to end up costing viewers in the long run through their cable bill.
ESPN costs almost $10 per cable customer. The app, as of now, isn't offering anything special and is an aggregation of podcasts, games and videos that fans can already get for free. If you want to listen to an NFL podcast – you can go to Spotify, Apple Podcasts and various other podcast hosting platforms. If you want to watch content from your favorite teams, you can go to their website or their social media platforms. And if you want to watch games, you can authenticate your cable subscriptions and watch them for free through your cable company's app or CBS' app or the Fox Sports app.
It's nothing more than a money grab. Games are already expensive to go to as it is. Gas prices have reached astronomical highs. Watching content has become extremely costly and it's debatable whether buying streaming services is cheaper or more expensive than the cable bundle. And now the NFL wants to add more stress and more expenses to their viewers who just desire an escape from the hardships of life through their love of a beautiful game? It seems wrong and a bit cruel to me.
The beauty of paying for content apps is that you're going to gain access to something that is original and unique from everything else in the ecosystem. When House of Cards first premiered on Netflix, it was marketed as a political thriller of the likes we had never seen and it lived up to its expectations for the most part. The critically-acclaimed series led viewers to explore other shows on the app that were similarly a more explicit and unique journey from what had been seen on television before.
This app reportedly doesn't even have any original content of it's own. NFL Films produces content for ESPN+, HBO Max, Peacock, Tubi, Epix, Paramount Plus, and Prime Video. It has also reportedly had discussions about producing content for Netflix. Unless they plan to bring all of those shows in-house, what kind of shows could NFL Films produce for NFL Plus that you couldn't already find on all of those other apps? Even YouTube has partnered with NFL Films to produce behind the scenes footage of games that is available for FREE.
If you're going to force viewers to pay $5 to watch games on their phone, the least you could do is give fans access to speak with players and analysts before and after the games. Take NFL Network over the top so that we can wake up with Good Morning Football. Offer a way for fans to chat while games are being watched on the app. The ability to watch an All-22 feed of live games. A raw audio options of games. The ability to screencast. Even a live look at the highly paid booths who are calling the games.
Five bucks may seem small in the grand scheme of things but it is a rip-off especially when the content is available for free with a few extra searches. Goodwill and establishing a person to person online relationship with fans could go a long way for the NFL. It's not going to work using these tactics though. And after facing such a long pandemic, offering it up for free just seems like the right thing to do.
Sports Talkers Podcast – Danny Parkins
Danny Parkins opens up to Stephen Strom about why he is so passionate about defending Chicago. He also gives his best career advice and explains why a best friend is more important sometimes than an agent.
Marc Hochman is The Lebron James of Miami Sports Radio
The Hochman and Crowder Show with Solana isn't like anything you'll hear in most major markets. But they wear that distinction with a badge of honor. They're not interested in breaking down why the offensive line can't get a push on short-yardage situations, they want to make you laugh, regardless if it's sports content or not. They're perfectly Miami sports radio. 
There's 30 minutes to go until Marc Hochman's summer vacation and he's suddenly overcome with emotion. Instead of staring at the clock, he's staring at an article from The Miami New Times, which has just named him Best Talk Radio Personality in its "Best of 2022" awards issue. It's an incredible honor in a city that has several worthy candidates, including the man sitting right next to him, Channing Crowder.
But it's not just the honor that's catching Hochman's eye, it's also the paragraph where the newspaper compares him to Lebron James. No, seriously. Compliments are nothing new for the Miami radio veteran, but being compared to one of the best basketball players of all-time is new territory. Part of the paragraph reads like this:
"His current domination of the afternoon drive simulcast on both WQAM and 790 The Ticket (WAXY) is akin to Lebron playing for the Lakers and Clippers simultaneously. Could he do it? Probably. Does Hochman do this daily? Yes. Advantage, Hochman."
Talk about incredibly high praise for a sports radio host. Especially one in Miami where there's still a lot of hard feelings towards Lebron. But the praise is accurate, because the Hochman and Crowder Show with Solana airs on two different Audacy stations every day. It's an interesting dynamic, especially for a market the size of Miami/Fort Lauderdale.
"We have a joke that if you don't like what you're hearing on 560, feel free to tune in on 790," laughed Hochman. "But it's fun and I think in some strange way it's increased our audience. As crazy as it is to say in 2022, there are people who listen to a particular radio station and don't ever change it. I do think being on both stations has expanded our audience. We have fun with it. The show is on for four hours on 560 WQAM and three hours on 790 The Ticket."
It's cool to see Hochman get this type of honor during his 10th year of being an afternoon host on 560 WQAM. Especially since he's originally from Chicago, but has carved out an incredible career in a city he's called home since the late 80s. It's funny to think Hochman had no interest in sports radio in 2004 when his college friend Dan Le Batard offered him a job as an executive producer at a startup station in Miami. Now, 18 years later, he's being voted as the best to do it in the city.
"Everybody likes to be recognized for what they do," said Hochman. "We get recognized all the time by the listeners, but when someone out of your orbits writes their opinion of what you're doing, and it's that glowing of an opinion, it's great. I've been compared to Lebron before, but it's always been my hairline. It was nice to be compared to him for another reason. That was super cool."
The best part about all of this is how Hochman will use this as a funny bit on the show, because, above anything else, he's instantly identified as someone who's incredibly gifted at making people laugh on the air. There's no doubt it will become a theme on the show, both with him and his co-hosts, Crowder and Solana.
"The award came out about 30 minutes before I was leaving for my summer vacation, so I had about 30 minutes on the air to respond to it," Hochman said. "So I'm sure it will become a bit on the show, I certainly will refer to myself as the Lebron James of sports talk radio in Miami. Although, there's still some hard feelings here towards him.
That was the one part that jumped out, obviously, to me, Crowder and to Solana. I don't think I'm Lebron James but Crowder said on the air that sometimes you have to acknowledge when you're playing with greatness, and he said "I used to play defense with Jason Taylor and Junior Seau, now I'm doing radio and I will acknowledge greatness."
With or without this honor, it's pretty evident Hochman is the happiest he's ever been in sports radio. He's surrounded with two talented co-hosts, but the sentiment is that Hochman does an incredible job of putting both Solano and Crowder in situations to be the best versions of themselves on the air. However, Hochman sees it differently.
"I think that's more on the people around you," he said. "If you have great teammates, they're great. Crowder and Solana, those dudes, if you want to make a basketball comparison, we have ourselves a Big Three.
Solana is the best at what he does, Crowder is the absolute best radio partner I've had in my career. He's so aware of what it takes to entertain but also has broadcast sensibilities at the same time. I actually think he's the one that makes us sound better than what we really are. He has a really incredible knack for entertaining but also informing."
The Hochman and Crowder Show with Solana isn't like anything you'll hear in most major markets. But they wear that distinction with a badge of honor. They're not interested in breaking down why the offensive line can't get a push on short-yardage situations, they want to make you laugh, regardless if it's sports content or not. They're perfectly Miami sports radio. 
"I would say Miami is the strangest sports radio market in the country," said Hochman. "I grew up in Chicago so I'm intimately familiar with Chicago sports talk. Miami sports talk, which is Le Batard, who redefined what works. In Miami, that's what it needed. It's more guy talk than sports talk. We certainly can't break down a third inning in a Marlins game and why a runner should have been running when he wasn't, the way that New York, Philadelphia or Boston radio could."
"That doesn't work here. When Crowder and I go on the air everyday, we've always said, our goal is we want to laugh the majority of our four hours on the air. If we're laughing, we assume the audience is laughing, as well. That's our personality. We both like to laugh and have fun. I like to do it, no matter what is going on. That translates to the radio. Luckily, Miami is a sports radio market that embraces that, because I don't think we could do a show any other way."