Viewers Flock To Cable News After Ruth Bader Ginsburg's Death
"As those who flocked to the news offerings on basic cable for Ginsburg coverage, HBO's weekly talk show "Real Time with Bill Maher" at 10 p.m. drew a slightly lesser crowd as a result."
The breaking news of the passing of Supreme Court Justice Ruth Bader Ginsburg at the age of 87 rolled in at approximately 7:40 p.m. Eastern on Friday, Sep. 18, 2020. Friday is normally the least-watched weeknight on television but on that particular night, as the public became aware of Ginsburg's death, more tuned in to the major news stations than usual.
Most notable was the 8 p.m. hour, where its newscasts on CNN, MSNBC and Fox News each gained by double-digit percentages from the previous Friday night (Sep. 11, 2020); the 8 p.m. edition of CNN's "Anderson Cooper 360" almost doubled its key demo output. The following is the viewer breakdown of cable news telecasts on the night, compared to one week ago:
Erin Burnett Outfront (CNN, 9/18/20 7:00 PM) 1.358m viewers; 0.349m A25-54
Erin Burnett Outfront (CNN, 9/11/20 7:00 PM) 1.253m viewers; 0.292m A25-54
Difference: +8% (viewers); +20% (demo)
Anderson Cooper 360 (CNN, 9/18/20 8:00 PM) 1.950m viewers; 0.588m A25-54
Anderson Cooper 360 (CNN, 9/11/20 8:00 PM) 1.460m viewers; 0.319m A25-54
Difference: +34% (viewers); +84% (demo)
Anderson Cooper 360 (CNN, 9/18/20 9:00 PM) 1.595m viewers; 0.420m A25-54
Cuomo Prime Time (CNN, 9/11/20 9:00 PM) 1.414m viewers; 0.269m A25-54
Difference: +13% (viewers); +56% (demo)
CNN Tonight (CNN, 9/18/20 10:00 PM) 1.231m viewers; 0.321m A25-54
CNN Tonight (CNN, 9/11/20 10:00 PM) 1.115m viewers; 0.243m A25-54
Difference: +10% (viewers); +32% (demo)
CNN Tonight (CNN, 9/18/20 11:00 PM) 0.894m viewers; 0.248m A25-54
CNN Tonight (CNN, 9/11/20 11:00 PM) 0.804m viewers; 0.187m A25-54
Difference: +11% (viewers); +33% (demo)
The Story (FOXNC, 9/18/20 7:00 PM) 2.710m viewers; 0.478m A25-54
The Story (FOXNC, 9/11/20 7:00 PM) 2.268m viewers; 0.364m A25-54
Difference: +19% (viewers); +31% (demo)
Tucker Carlson Tonight (FOXNC, 9/18/20 8:00 PM) 4.631m viewers; 0.807m A25-54
Tucker Carlson Tonight (FOXNC, 9/11/20 8:00 PM) 4.065m viewers; 0.677m A25-54
Difference: +14% (viewers); +19% (demo)
Hannity (FOXNC, 9/18/20 9:00 PM) 4.152m viewers; 0.710m A25-54
Hannity Special (FOXNC, 9/11/20 9:00 PM) 3.849m viewers; 0.548m A25-54
Difference: +8% (viewers); +30% (demo)
The Ingraham Angle (FOXNC, 9/18/20 10:00 PM) 3.171m viewers; 0.564m A25-54
The Ingraham Angle (FOXNC, 9/11/20 10:00 PM) 3.056m viewers; 0.511m A25-54
Difference: +4% (viewers); +10% (demo)
Fox News At Night (FOXNC, 9/18/20 11:00 PM) 1.844m viewers; 0.406m A25-54
Fox News At Night (FOXNC, 9/11/20 11:00 PM) 1.837m viewers; 0.324m A25-54
Difference: +0% (viewers); +25% (demo)
The Reidout (MSNBC, 9/18/20 7:00 PM) 2.186m viewers; 0.339m A25-54
The Reidout (MSNBC, 9/11/20 7:00 PM) 1.716m viewers; 0.250m A25-54
Difference: +27% (viewers); +36% (demo)
All In with Chris Hayes (MSNBC, 9/18/20 8:00 PM) 2.559m viewers; 0.423m A25-54
All In with Chris Hayes (MSNBC, 9/11/20 8:00 PM) 1.926m viewers; 0.272m A25-54
Difference: +33% (viewers); +56% (demo)
Rachel Maddow Show (MSNBC, 9/18/20 9:00 PM) 3.325m viewers; 0.599m A25-54
Rachel Maddow Show (MSNBC, 9/11/20 9:00 PM) 3.180m viewers; 0.441m A25-54
Difference: +5% (viewers); +36% (demo)
Rachel Maddow Special (MSNBC, 9/18/20 10:00 PM) 2.240m viewers; 0.357m A25-54
Last Word with Lawrence O'Donnell (MSNBC, 9/11/20 10:00 PM) 1.975m viewers; 0.235m A25-54
Difference: +13% (viewers); +52% (demo)
11th Hour with Brian Williams (MSNBC, 9/18/20 11:00 PM) 1.732m viewers; 0.329m A25-54
11th Hour with Brian Williams (MSNBC, 9/11/20 11:00 PM) 1.655m viewers; 0.184m A25-54
Difference: +5% (viewers); +79% (demo)
MSNBC Special Programming (MSNBC, 9/18/20 12:00 AM) 1.040m viewers; 0.175m A25-54
Rachel Maddow Show (MSNBC, 9/11/20 12:00 AM) 1.031m viewers; 0.134m A25-54
Difference: +1% (viewers); +31% (demo)
WGN America's newly-launched "NewsNation" also experienced a slight uptick on its first two hours of the night (from 8-10 p.m. ET):
NewsNation (WGNA, 9/18/20 8:00 PM) 0.119m viewers; 0.028m A25-54
NewsNation (WGNA, 9/11/20 8:00 PM) 0.119m viewers; 0.023m A25-54
Difference: +0% (viewers); +22% (demo)
NewsNation (WGNA, 9/18/20 9:00 PM) 0.091m viewers; 0.025m A25-54
NewsNation (WGNA, 9/11/20 9:00 PM) 0.085m viewers; 0.020m A25-54
Difference: +7% (viewers); +25% (demo)
NewsNation (WGNA, 9/18/20 10:00 PM) 0.039m viewers; 0.010m A25-54
NewsNation (WGNA, 9/11/20 10:00 PM) 0.055m viewers; 0.008m A25-54
Difference: -29% (viewers); +25% (demo)
As those who flocked to the news offerings on basic cable for Ginsburg coverage, HBO's weekly talk show "Real Time with Bill Maher" at 10 p.m. drew a slightly lesser crowd as a result. The episode, which had been taped earlier in the evening, addressed the Ginsburg news for only a brief moment midway through.
Real Time with Bill Maher (HBO, 9/18/20 10:00 PM) 0.980m viewers; 0.243m A25-54
Real Time with Bill Maher (HBO, 9/11/20 10:01 PM) 1.097m viewers; 0.275m A25-54
Difference: -11% (viewers); -12% (demo)
Earlier in the week, both POTUS candidates each held televised town halls. On Tuesday, Sep. 16, Donald Trump on the ABC broadcast network delivered an average of 3.967 million viewers (1.16 million of them aged 25-54)
The initial live airing of Joe Biden's town hall on CNN on Thursday, Sep. 18 (and opposite NFL Network's Bengals-Browns matchup) drew 3.445 million viewers (745,000 in adults 25-54); its repeat telecast at midnight drew 929,009 viewers (219,000 in adults 25-54).
For the week ending Sep. 20, 2020 in total day data (from 6 a.m. to 5:59 a.m. each day), Fox News Channel led the cable news networks in viewers (1.85 million) and adults 25-54 (318,000). As for the other news outlets:
• MSNBC: 1.19 million viewers; 177,000 adults 25-54
• CNN: 915,000 viewers; 210,000 adults 25-54
Updating on the newscast we profiled two weeks ago — WGN America's "NewsNation", it averaged 65,000 viewers and 16,000 adults 25-54 for Sep. 14-20 in prime time (8-11 p.m.). Even with the aforementioned Sep. 18 data, the total viewership for "NewsNation" has fallen by nearly one-third from its premiere week while its key adults 25-54 demo delivery has remained consistently even throughout.
Top 10 most-watched cable news programs (and the top MSNBC and CNN programs with associated ranks) in total viewers:
1. Tucker Carlson Tonight (FOXNC, Tue. 9/15/2020 8:00 PM, 60 min.) 4.836 million viewers
2. Tucker Carlson Tonight (FOXNC, Thu. 9/17/2020 8:00 PM, 60 min.) 4.723 million viewers
3. Hannity (FOXNC, Thu. 9/17/2020 9:00 PM, 60 min.) 4.716 million viewers
4. Tucker Carlson Tonight (FOXNC, Mon. 9/14/2020 8:00 PM, 60 min.) 4.634 million viewers
5. Tucker Carlson Tonight (FOXNC, Fri. 9/18/2020 8:00 PM, 60 min.) 4.631 million viewers
6. Tucker Carlson Tonight (FOXNC, Wed. 9/16/2020 8:00 PM, 60 min.) 4.624 million viewers
7. Hannity (FOXNC, Tue. 9/15/2020 9:00 PM, 60 min.) 4.542 million viewers
8. Hannity (FOXNC, Wed. 9/16/2020 9:00 PM, 60 min.) 4.464 million viewers
9. Hannity (FOXNC, Fri. 9/18/2020 9:00 PM, 60 min.) 4.152 million viewers
10. Hannity (FOXNC, Mon. 9/14/2020 9:00 PM, 60 min.) 4.116 million viewers
17. Rachel Maddow Show (MSNBC, Wed. 9/16/2020 9:00 PM, 60 min.) 3.566 million viewers
19. CNN Town Hall: Joe Biden (CNN, Thu. 9/17/2020 7:59 PM, 76 min.) 3.445 million viewers
Top 10 cable news programs (and the top MSNBC program with associated rank) among adults 25-54:
1. Tucker Carlson Tonight (FOXNC, Mon. 9/14/2020 8:00 PM, 60 min.) 0.891 million adults 25-54
2. Tucker Carlson Tonight (FOXNC, Tue. 9/15/2020 8:00 PM, 60 min.) 0.886 million adults 25-54
3. Tucker Carlson Tonight (FOXNC, Wed. 9/16/2020 8:00 PM, 60 min.) 0.827 million adults 25-54
4. Tucker Carlson Tonight (FOXNC, Thu. 9/17/2020 8:00 PM, 60 min.) 0.808 million adults 25-54
5. Tucker Carlson Tonight (FOXNC, Fri. 9/18/2020 8:00 PM, 60 min.) 0.807 million adults 25-54
6. Hannity (FOXNC, Thu. 9/17/2020 9:00 PM, 60 min.) 0.781 million adults 25-54
7. Hannity (FOXNC, Mon. 9/14/2020 9:00 PM, 60 min.) 0.754 million adults 25-54
8. Hannity (FOXNC, Tue. 9/15/2020 9:00 PM, 60 min.) 0.746 million adults 25-54
9. CNN Town Hall: Joe Biden (CNN, Thu. 9/17/2020 7:59 PM, 76 min.) 0.742 million adults 25-54
10. Hannity (FOXNC, Wed. 9/16/2020 9:00 PM, 60 min.) 0.720 million adults 25-54
16. Rachel Maddow Show (RBG's passing) (MSNBC, Fri. 9/18/2020 9:00 PM, 60 min.) 0.599 million adults 25-54
Douglas Pucci is a Bronx native and NYU graduate analyzing news television ratings for Barrett News Media. He did an internship at VH1's "Pop Up Video" in 1997. After college, Pucci went on to design, build and maintain websites for various non-profit organizations in his hometown of New York City. He has worked alongside media industry observer Marc Berman for over a decade reporting on all things television, first at Cross MediaWorks from 2011-15 then at Programming Insider since 2016. Pucci also contributed to the sports website Awful Announcing. Read more: https://programminginsider.com/author/douglas/
The Gold Rush Is Here & Talent Have Never Had More Leverage
To say that sports gambling has improved the fortunes for big names in media would be akin to declaring that a Stop sign is red. Gee, ya think?
In my estimation, the sea change began in 2015. Bill Simmons and Colin Cowherd exited ESPN within months of each other. For different reasons, both had fractious splits with the Mothership. Amidst doubts from some in the industry as to whether they'd remain relevant or disappear, they leveraged personal audiences that platforms like Twitter, Instagram, and YouTube had suddenly made portable to prove that prosperity was attainable outside ESPN. Not only that, they stayed relevant in the conversation. Six years later, as content has continued to fragment and the gambling behemoths have entered the chat, the paradigm has fully shifted to favor top talents in sports media in a manner that is truly unprecedented.
To get to where we are now, you have to think about the landscape in 2015. Some talents had big leverage — ESPN had to pay big to keep a lot of its roster from going to upstarts like NBCSN and FS1 — but it was nothing like it is today. Regardless of money, ESPN had the distinct advantage of the very real possibility that you could get lost if you left. Stephen A. Smith, now arguably the face of ESPN, had exited the company only to return after he never totally found his niche at Fox Sports Radio. Michelle Beadle left for NBCSN in 2013, the network canceled her show The Crossover after about seven months, and she too returned to ESPN the very next year.
Yes, Dan Patrick and Rich Eisen had and continue to have considerable success away from the Four Letters, but you have to remember that for a long time they were viewed as outliers. For most others who departed ESPN, even if they continued to have fine careers financially, there was less 'glow' on their work. In a business where the size of the audience that you reach has a lot of psychic implications on talents' own sense of self-worth, this is not insignificant.
As I've written a couple of times, Dan Le Batard was amongst those who cautioned against Simmons, Cowherd, and Skip Bayless leaving ESPN. He talked about the magnificent audience reach they were yielding. He warned they would get lost. In what wound up being very fortunate as it pertains to his own circumstances, Le Batard has probably never been more wrong.
And it wasn't just Simmons and Cowherd who succeeded at new destinations. Many who have left ESPN since 2015 — Jason Whitlock, Will Cain, Jemele Hill, Michael Smith, Emmanuel Acho, Tom Rinaldi, and we could go on for paragraphs — thrive financially and with visibility of their work.
Le Batard exited ESPN about a year before his deal was up, with his extremely valuable podcast feeds in his possession. The deal with DraftKings is just the start of what he and former ESPN president John Skipper will be tackling with Meadlowlark Media. It looks to be the start of a phenomenally lucrative business — and they'll also have the autonomy to not just talk about whatever they want, but explore other content avenues across the media spectrum.
While ESPN no longer has a stranglehold on talent, they may not even wish to anymore. The company has fortified its ambitions more and more around live rights. They added UFC, they'll have a monopoly on SEC football in a couple years, the NHL is coming back to them, and they got into the NFL's Super Bowl rotation — without losing any of their cornerstone live rights as of yet. They of course need talent to fill their events and all their other hours, but they're not nearly as concerned anymore about which people come, stay, or go.
The landscape had already shifted where top sports media talents found themselves with options not especially available to those in previous generations — before the sports gambling gold rush. To say that sports gambling has improved the fortunes for big names in media would be akin to declaring that a Stop sign is red. Gee, ya think?
But the scale is still so mammoth that we have to talk about it. Dave Portnoy, on his podcast last week, analogized that when Penn National bought Barstool at a valuation of $450 million it was like when the market gets set for a star quarterback and then the hurdle keeps getting subsequently cleared.
The gambling companies are fighting tooth and nail for user acquisition. According to Axios, DraftKings spent about half a billion dollars in marketing last year alone — and that was before they bought VSIN and inked a three-year, $50 million deal with the Dan Le Batard Show with Stugotz. FanDuel, MGM, Caesar's/William Hill, Rivers, and Pointsbet are all also spending like crazy. Bally's, Wynn, and Churchill Downs' TwinSpires are coming as well. If I started naming all the partnerships that these gambling operators had in the sports media business it would be July before you finished reading this piece.
Whether and to what extent the general sports media audience wants the ongoing proliferation of sports gambling content, there's only going to be more and more. If you think it's already A Lot, wait until big states like New York, Florida, Texas, and California are legal and go live.
Jay Marriotti, writing for this web site, ripped Le Batard for getting in bed with DraftKings. "So let's see if I have this straight: He painted his ESPN superiors as undesirable partners because they didn't want him causing political wars on the radio … yet he's ethically willing to jump headfirst into the gambling cesspool," Marriotti wrote. "In the end, he's the grimiest of all. In the latest example of desperation leading to hypocrisy, LeBatard's lengthy search for a company to distribute his podcast led to DraftKings, the tout louts who will control ad sales and licensing arrangements. This will sink Le Batard's show into the betting crapper and complete the demise of a once-great journalist."
It's easy to dismiss Marriotti as a scold, but there is a dark side to the relentless onslaught of gambling partnerships where media organizations that should theoretically be watchdogs to keep the industry honest are financially dependent on it. An unfortunate byproduct of the unrelenting marketing campaigns and easy access to gambling is that there will be addicts who lose everything. Relationships and families will be destroyed.
You can believe in individual liberty to support gambling legalization, and believe that it's better to have it happening out in the open and regulated rather than in the hands of the mob, while also being sympathetic to the inevitable negative consequences. Before he signed the deal, Le Batard surely had to grapple with the idea that there are members of his audience who will get hooked and dig themselves a deep hole.
To be sure, hardly any of the marketing we see connected with our sports is healthy and pure. We are deluged with ads for prescription drugs where the side effects oftentimes sound worse than the symptoms they treat. Beer and liquor marketing remains massive. Is gambling worse for society than alcohol? It's hard to argue that. And every time you watch sports, played by our planet's healthiest citizens, there is a flood of commercials for the unhealthiest food.
Nonetheless, life is full of trade-offs. Le Batard, former ESPN president John Skipper, and Meadowlark Media faced the decision on whether to take the DraftKings deal and keep the show free for listeners, or to do his show behind a paywall — a move that Howard Stern pioneered when he went to SiriusXM in 2004. Certainly, Le Batard's die hard listeners would have followed him to a subscription platform.
Ultimately, Le Batard and Skipper chose the route of maximizing reach and relevance, and they positioned themselves with the flexibility of evaluating the landscape in three years while maintaining control of their intellectual property.
No one can sit here and tell you that they actually know what is going to happen from the great gambling gold rush of the 2020s. It's a good bet that the dozen or so players will consolidate into a half-dozen or less, but what permutations wind up happening are anyone's guess. Eventually, the marketplace will be mature from a user acquisition perspective, but customer retention will remain paramount. Therefore, even if the sports media industry doesn't maintain the insane boom times that are happening now, gambling partnerships will stay a component of the business for perpetuity — the business has been mature in Europe for awhile, but you still see ads for sportsbooks plastered all around soccer fields and even on players' uniforms.
The bottom line is that the top talents in this business have an unprecedented amount of leverage. The ones in the best position now, besides Portnoy where Barstool is a remarkable story of entrepreneurial organic growth, capitalized on the power of big media organizations to build their own portable personal followings. These followings are enormously valuable across linear and digital platforms, and this is exponentially true if those followers are loyal enough to follow the talents to a specific gambling app. In 2015, it was a real risk for Bill Simmons and Colin Cowherd to spread their wings outside of ESPN (yes, Simmons was fired by Skipper and thus had no choice, but he has repeatedly said it was his plan to leave when his contract expired). In retrospect it can seem like their choices were obvious, but the present boom times for popular sports media personalities can be traced to that stretch.
Ryan Glasspiegel is a contributor for BSM. He has previously worked for Outkick, The Big Lead, and Sports Illustrated. In addition to covering the sports media business, Ryan creates promotional products for brands and companies including t-shirts, hats, hoodies, and various types of swag. For business inquiries email him at Glasspiegel.Ryan@gmail.com or find him on Twitter @sportsrapport.
5 Who Get It, 5 Who Don't
A weekly analysis of the best and worst in sports media from a multimedia content prince — thousands of columns, TV debates, radio shows, podcasts — who receives tweets from burner accounts belonging to media people.
THEY GET IT
Steve Kornacki, NBC — What began as a gimmick — let the Election Night "chart-throb'' wear his Gap slacks and make sports picks — has rocketed into a full-scale credibility explosion. As the media industry plunges into the legal gambling craze, we know of at least one expert tout in Kornacki, who followed his NFL playoff successes as the only NBC prognosticator to nail the Kentucky Derby winner — 12-1 shot Medina Spirit — while 10 others were whiffing. Here was his pre-race rationale: "I scoured the board. I have 11 different theories, but here's one: Bob Baffert, six-time Kentucky Derby winner, has a horse that can get at or near the front of this race and has double-digit odds. I can't have my King Fury. I'll take a shot on Baffert at 12-1, Medina Spirit." Why would I buy a subscription to the Action Network or Vegas Stats & Information Network when Stevie Khakis provides winners for free? Damn, I just gave his bosses an idea: Kornacki subscriptions. Hope his agent has snagged him a big raise.
Nicole Auerbach, The Athletic — Why not grant parole to a serial killer? That was the approximate reaction in the collegiate sports community when NCAA president Mark Emmert, maybe the most inept in a long conga line of shoddy sports administrators, was given a two-year extension by the university presidents who've reaped mega-millions from his reign. Auerbach had worked hard to extricate him from office, reporting that more than two dozen Division I commissioners and athletic directors believed "Emmert's tenure should end.'' She was left to conclude: "This is the face that the NCAA's highest governing body wants as its representative. It is not who athletic directors would choose. It is not who commissioners would choose. It is not who athletes themselves would choose. But in a system designed to stagnate, he was apparently the only viable option — which says more about the system than it does about Emmert himself. And that is what those who claim to love college sports will have to live with.'' On a beat of toxic excess, Auerbach and Sports Illustrated's Pat Forde continue to be the foremost must-reads.
Social media boycotters — The U.S. sports industry would be much happier and healthier if it adopted the bold lead of the English Premier League: Snub Twitter, Instagram, Facebook and the like. Shocking as it seems — think of the cold-turkey withdrawal, the gaping holes in the collective consciousness — the soccer league decided social media didn't exist from Friday afternoon through Monday night … and survived just fine. Events have been messy there lately, from ongoing racist abuse of players to protests of American-based owners who failed spectacularly in trying to form a superleague. So, clubs and players pressured the companies by shutting them down, joined in silence by English sports such as cricket, rugby, tennis and horse racing. The men in white coats would have to put LeBron James in a straitjacket without his device, but as I always say, don't let other tweeters' problems become yours. A vacation from the Internet might be better than Bali at this point.
Mike Tirico, Bob Baffert, Bill Belichick — Before the Kentucky Derby, the trio shared a chat based on mutual admiration between Baffert and Belichick, both multiple winners of the premier events in their sports. Was I the only one who noticed how all three have survived major professional scandals? In scrubbing what went wrong, they must be doing something right, though none should be proud. Obviously, there was no mention of missteps as they laughed through the NBC interview. Sweet land of liberty, of thee I sing …
Trevor Lawrence, professional — From the journalists who still exist in this business, here's a thank you for putting a media charlatan in his place. On his first day in Duval County as would-be savior of the Jaguars — why does no one call it Jacksonville anymore? — the No. 1 overall pick deftly handled a hokey request by the NFL Network's James Palmer. Armed with a football, Palmer said, "I want to catch the first pass you ever throw as an NFL player. What do you think, you ready?'' Not knowing James Palmer from Jesse Palmer, Arnold Palmer or the Robert Palmer who sang "Addicted To Love'' in front of android-like female models, Lawrence rejected the awkward ask and didn't throw the ball, saying, "I don't know, man. I think I'm going to save it for some of my new teammates.'' What motivates working reporters to act like fanboys? Closer to the point, who hires them on the network level?
FoxSports.com — I'm still not convinced this site wants to compete in the highest reaches of sports content trafficking, recalling Fox's various starts and stops in the website game. But this caught my attention: Pedro Moura left The Athletic, where he covered the Dodgers as a senior writer, to become national baseball writer at Fox. With The Athletic possibly headed for mass layoffs and strategy changes — such as emphasizing national coverage and minimizing (or dumping) local content — will we see more defections? Fox could use stronger commentary and enterprise components to offset its fan-heavy approach to live events and its ineffective debate shows. "We're lucky to have him,'' said the site's managing editor, Kevin Jackson, who once had memorable fun as founding editor of Page 2 at ESPN.com. He'll need big names before climbing into the daily Octagon — former ESPN personalty Trey Wingo hosted a draft party, I see — but Fox has the money to keep poaching, even after wasting $32 million on Skip Bayless. Should I just change the name of this column to Six Who Get It, Six Who Don't?
THEY DON'T GET IT
Ted Leonsis, Washington Capitals owner — A tech mogul from way back, Leonsis should be the first to grasp the built-in responsibilities of a team's social media account. It's wretched enough that he allows Tom Wilson, the sickest of NHL thugs, to remain on the payroll. But after his double-jeopardy goonery the other night — sucker-punching the Rangers' Pavel Buchnevich, then appearing to grab Artemi Panerin's hair while hurling him to the ice — Wilson's criminal activity was celebrated by the Capitals' social media site. "atCapitals chooses: Violence,'' went the tweet, beside a photo of Wilson and a cryptic comment that he lives "rent-free'' in the minds of others as "the best goal scorer in the league.'' The tweet quickly was deleted, but the screenshots remain interminably while Leonsis ponders this question: Why would a sports franchise, worth three-quarters of a billion dollars, put creeps and losers in charge of its public image? Maybe because the NHL culture is enabled by a wishy-washy league office, which has suspended Wilson five times in eight years — including a seven-game ban in March — yet this time issued only a $5,000 fine, the most the players' union allows via the collective bargaining agreement. Leonsis should lock Wilson and the guilty tweeter in the same rubberized room for a week, if not permanently.
ESPN — So here was a serious news story, building for two seasons: The electronic-sign-stealing, trash-can-banging Astros returning to the Bronx to catch hell from enraged Yankees fans. And how did ESPN handle the telecast? With play-by-play man Karl Ravech dressed as Luke Skywalker, analyst Tim Kurkjian as Yoda, analyst Eduardo Perez as a Jawa and host Steve Levy in the studio as Darth Vader. See, it was "May the fourth'' — a nod to the "Star Wars'' franchise — and nothing was getting in the way of Disney Company synergy. ESPN insists on cartooning-up sports events, even those with violent potential, with cross-promotional silliness. And this time, unlike the alternate NBA all-gambling broadcast and a Marvel-themed NBA cast, the schlock was on the blowtorch feed. Had a riot broken out, Ravech would have looked all-time-ridiculous as he reported the details. Apparently, I'll have to keep cutting-and-pasting my thoughts of recent weeks: A sports event is a sacred competition featuring athletes guided by the common tenet that nothing — nothing — shall infiltrate The Game. Meaning, there are ways of engaging a youthful audience without bastardizing existing cachet.
Terry Bradshaw, Fox Sports — The appropriate response is to feel pity for Bradshaw more than disgust, knowing he was hit in the head quite often in his playing days. His crackling take on malcontent Aaron Rodgers, who is trying to politicize his way out of Green Bay, was noteworthy if not for one not-so-small detail: Bradshaw carried out a similar drama in Pittsburgh in the early 1980s. This week on WFAN, Bradshaw said of Rodgers, "Him being upset shows me just how weak he is. Who the hell cares who you draft? I mean, he's a three-time MVP and he's worried about who they drafted last year No. 1? … Let him cry. Retire. You're 38. Go ahead and retire. See you later.'' If Bradshaw is familiar with a trove known as a newspaper archive, he might want to scroll back to 1984, when he ripped Steelers coach Chuck Noll for acquiring David Woodley from Miami. After hearing Noll express concern about Bradshaw's injured elbow, Bradshaw shot back, "If he wants opinions, he ought to call me and ask me and stop making all these comments. He ought to just keep his mouth shut and pay attention to the draft and not make statements about me until he's absolutely certain what he's saying.'' Such a hazy disconnect doesn't bode well for Bradshaw's long-term future at Fox, which should be pondering changes in a studio-show lineup that is showing wear and tear … and amnesia.
The Undefeated, ESPN — As long as media companies spin off websites to reflect racial divisions, we won't progress as a society. I've never understood why The Undefeated explores "the intersection of sports, race and culture'' with a predominantly Black staff when such a cultural convergence could be examined more effectively by a diverse group of writers and editors. I can just hear the "Mariotti is a racist'' nonsense, but I'd rather unite than divide. ESPN missed an opportunity to merge its editorial initiatives when editor-in-chief Kevin Merida left this week to become executive editor of the Los Angeles Times, which, like many legacy news operations, struggles with a lame digital product. Merida quickly was replaced by Raina Kelley, The Undefeated's managing editor, which means the site will continue on a private island that should be affixed to a larger continent.
Mike Greenberg, ESPN — I knew Greenberg long before Roger Goodell was calling him "Greeny,'' back when we covered the Jordan dynasty years in Chicago. He has the mind to be Bob Costas, but I fear ESPN has turned him into another mush-and-gusher thrilled to be in the anchor seat. I was shocked to see him profusely thank the NFL commissioner for allowing him to host the Draft, which only reinforced the naked truth: ESPN is beholden to the league for a new 11-year rights deal that places Disney in the Super Bowl rotation. If Greenberg slobbered over Goodell any longer, I'd have suggested he get a room. Then he proceeded to shriek at high decibels about Kings of Leon, who jammed on stage for a half-hour when America just wanted the damned draft picks. Rich Eisen and Rece Davis were the Kings of Lake Erie. Greeny did too many greenies.
Max Kellerman, ESPN — I don't see skin color. Kellerman does, shaming himself and his network with concerns before the NFL Draft that the stock of White quarterbacks was rising as the status of Black quarterbacks was falling — and that it has been happening for years, as if premeditated. "That's why my antenna are up when I notice one, two and three this year — White guy, White guy, White guy,'' said the "First Take'' opinionist. Well, the third "White guy'' turned out to be Trey Lance, who is Black, and the quarterback who dropped farthest in the first round was Mac Jones, who is White. Kellerman is one of these protected morning hosts who aren't held accountable for outrageous and/or inaccurate takes. The audience does keep score, ESPN should know.
Richard Deitsch, The Athletic — I critique media as a weekly passion project, having performed the same gig out of college in Detroit. The job is aligned with the responsibilities of a movie critic or restaurant critic — you praise and pillory, based on honest and independent appraisals — and some sports media writers do it well, bringing heat with equal parts approval and disapproval. Deitsch broke down the NFL Draft by calling the lead production bosses, Disney's Seth Markman and NFL Network's Charlie Yook, and letting them extol the efforts of their respective crews in Cleveland. If sports was covered this way, we'd let managers and coaches write flowery stories and temper our personal assessments. It's time Deitsch consider a beat change, as he wearily reminds us too often of his lengthy run covering sports media. I'll give him this much: He counts better than I do, because Five Who Don't Get It became Seven Who Don't Get It. I could do nine or 10 this week, but, like John Lennon, I've got blisters on my fingers.
Jay Mariotti, called "the most impacting Chicago sportswriter of the past quarter-century,'' writes a weekly media column for Barrett Sports Media and regular sports columns for Substack while appearing on some of the 1,678,498 podcasts in production today. He's an accomplished columnist, TV panelist and radio talk host. Living in Los Angeles, he gravitated by osmosis to film projects. Compensation for this column is donated to the Chicago Sun-Times Charity Trust.
How I Find The Perfect Talent
Ryan Maguire explains what he has learned the traits of his ideal talent are after 30 years of trying to assemble station lineups
30 years.
9 different markets.
12 different stations.
7 different companies.
Sports media is what I've spent the bulk of my life doing, and it's been a passion project. I've had a plethora of bucket list experiences. However, the best part of my journey has been the opportunity to discover and mentor so many different talents. I've been fortunate to work with many unique individuals who are, to this day, enjoying success on national or major market stages.
Over the years, I've had the opportunity to speak at many conferences with both aspiring professionals, and seasoned veterans, of our industry. Once we're done comparing thoughts on our fantasy football rosters or talking about how our favorite teams are doing…the discussion inevitably shifts to one question:
WHAT KIND OF TALENT DO YOU LOOK FOR?
Having spent almost my entire career as a Program Director/Content Manager, I've developed a set of criteria for the kind of individuals I'd want to hire. As the sports media landscape (and media landscape in general) has changed, my take on this question has morphed along with it.
So, for my first Barrett Sports Media piece, I thought I'd give everyone a snapshot of what my ideal talent would be like.
If I could create a sports-talk talent for 2021 that we could win with, they would have the following traits. Who knows, maybe this can be Elon Musk's next pet project…right after he builds that Starbucks on Mars and pushes Dogecoin to $1.
THEY CAN TELL ME SOMETHING THAT I DON'T KNOW OR HAVEN'T HEARD
Go channel surfing on any given day and you're likely to hear many of the same things being said over and over and over.
It's nauseating.
The world is SATURDATED with sports media. Now more than ever, standing out is at a premium.
I want to hire a person that tells me something I don't know or haven't heard someplace else.
Working in Chicago (as I do) the hot button topic this week was the Bears drafting of Ohio State QB Justin Fields.  Everyone had a take on it.  The people that stood out the most were the ones that gave me a reason for it being either good or bad that I hadn't heard.  Maybe it was a story from his playing days or a stat that I wasn't aware of.  Finding unique perspectives on the stories of the day are rare and difficult to come by.  
THEY HAVE LED AND CONTINUE TO LEAD INTERESTING LIVES.
If your life's work is your only hobby, you probably aren't going to be ideal for me.
If you want to make it in this business, you must be an interesting person. People who have had many different life experiences (regardless of age) tend to be people that I look for. I want someone who is perpetually curious and has used that curiosity to explore what the world has to offer. These are the kind of people that draw an audience. You feel compelled to listen to them.
One of the first things I do when I interview a talent candidate is to find out just how interesting they are. It can be a complicated process.
The one thing you NEVER want to do, is put people on the spot by asking things like:
"So, tell me a bit about yourself."
"What's the best concert you ever went to?"
"Tell me about the most amazing experience you had in the business."
Those types of things are rarely top-of-mind and candidates often struggle to give you answers.
I've learned to get people to open up to me by opening up to them first. For example, I started one job interview by casually telling the candidate about a new bourbon that I had sampled at a dinner the previous night. The candidate then went into how they had toured the Jack Daniel's distillery once and how amazing the experience was. I then segued into telling them about my last trip to Lexington and we started comparing cities we had visited and our perspectives on each locale. In about fifteen minutes of casual conversation, I found out exactly what I wanted to know.
THEY CAN TALK THE TALK OF GAMBLING.
This criterion is one of the newest additions for me.
As we slog towards the inevitability of sports gambling being legal in all fifty states, the prerequisite for a successful sports-talk show host needs to include knowing the ins and outs of handicapping…at least at the basic level.
Yes, gambling is a vice, but it's one that the ideal sports-talk talent should partake in responsibly. Why? Well, because every other sports fan is, and you must know your audience.
Over $21 billion was wagered in sports handicapping in the US in 2020.  Yes, the same 2020 that saw the nation's economy ravaged by the COVID induced recession.  The advent of app-based gaming in states where it's legal has made throwing pocket change on parlays as easy as tapping 1-2-3.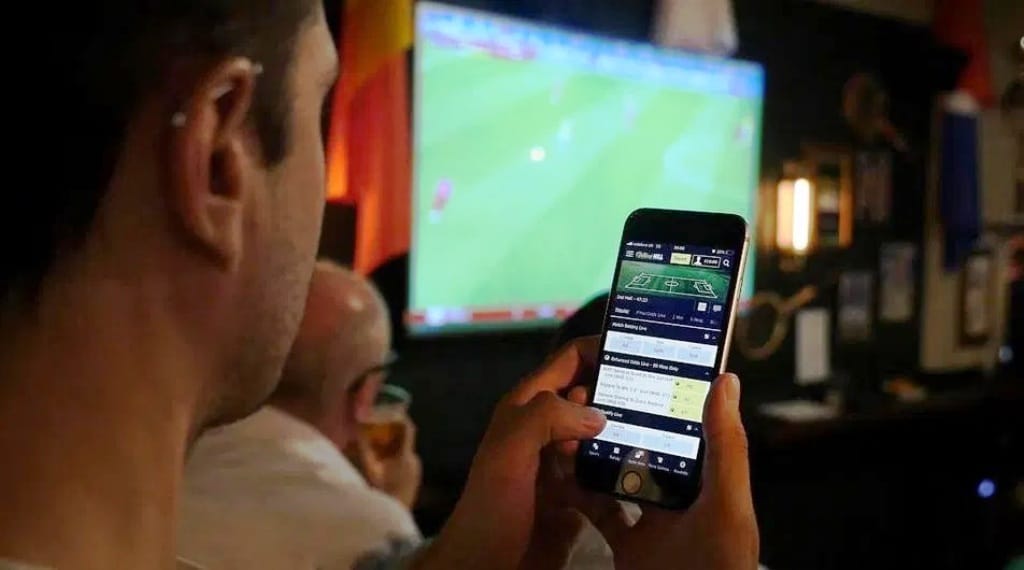 The new revenue stream of sports gambling is a lifeline to sports media outlets who saw advertising vanish into thin air over the last 2 years. Any talent I would hire would have to embrace it and help me make money.
THEY AREN'T AN ASSHOLE
Let's face it. The media, as an industry, gave safe harbor to a lot of scumbags over the years.
Second, third, fourth, and FIFTH chances were given to people simply because they were good at their jobs.
No matter what corner of the building you worked in, if your ratings were good and/or you were bringing in money, you could essentially do whatever you wanted.
I remember one co-worker, who knew I was gay, once called me a 'c***sucker' in full earshot of other colleagues. As offended as I was, I knew that talking to my boss or HR about it would be a road to nowhere because of how much money this person was bringing into the building. So, I just laughed it off and walked away.
Those days, thankfully, are coming to an end. It's just a shame that so many people had to endure what they did over the years.
I've always maintained that being great at what you do, in ANY walk of life, doesn't give you license to be an asshole.  Our industry is no exception.  Anyone can have a bad day.  Ask anyone that's worked with me and they've probably seen a few of mine.  That behavior can't be the norm and the stress of being an on-air performer can no longer be used as an excuse.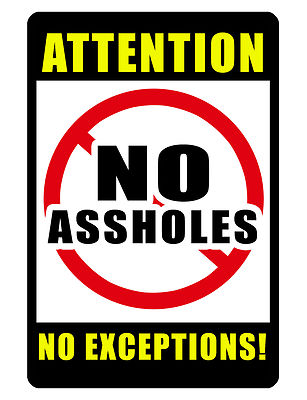 No one wants to work with someone who lacks basic social skills. If you're generally aloof or unpleasant to be around…there isn't a place for you on my team, no matter how good you are.
Ryan Maguire is a columnist for BSM, and a longtime sports and news radio program director. He has managed KIRO-FM in Seattle, WQAM in Miami, 93.7 The Fan in Pittsburgh, 610 Sports in Kansas City, and 105.7/1250 The Fan in Milwaukee. Presently, Ryan serves as the Executive Producer of Chicago White Sox baseball on ESPN 1000 in Chicago. Originally from Michigan, Ryan still holds out hope that the Detroit Lions will one day deliver a Super Bowl title. He can be reached on Twitter @RMaguire1701.