Chicago Sports 2021: This Is A Major Market?
Years after ditching a cold, political metropolis for life in the California sun, the columnist is shocked that a once-vibrant sports hub has shrunk into national irrelevance and suffers from … Wisconsin envy?
Taylor Bell is a loyal reader of this site and column. Which delights me to no end, given his standing as a legend who covered Chicago high-school sports — and all its triumphs, tragedies and treachery — with appropriate diligence and energy. The other day, Bell suggested I write a piece on how the city's sports landscape has changed since August 2008, when I departed of my own volition and handed back about a million guaranteed dollars to a failing newspaper.
My first thought was typically cynical. As I prepared for a sunny beachside bike ride on a 70-degree afternoon, hoping to avoid a crash and an ICU bed not available in Los Angeles, I wondered: "Chicago? Does Chicago still exist?''
After all, the only time sports is nationally relevant there is when someone produces a documentary about decades-ago stuff. Chicago was celebrated in the riveting re-tell of Michael Jordan and "The Last Dance,'' just as Chicago was humiliated by the disgrace of meathead Steve Dahl and Disco Demolition Night at old Comiskey Park, part of a recent Bee Gees retrospective. As for the here and now, the news cycle is a Kennedy-in-a-snowstorm snarl. Even the surprising ascent of the White Sox — who've thrown as many World Series as they've won (one) in the last 102 years — predictably soured when an 84-year-old curmudgeon, chairman Jerry Reinsdorf, hired a 76-year-old manager, Tony La Russa, to direct a clubhouse of millennials and Gen-Zers who either know nothing about La Russa's long-ago achievements or don't appreciate his past opposition to Colin Kaepernick's racial protests.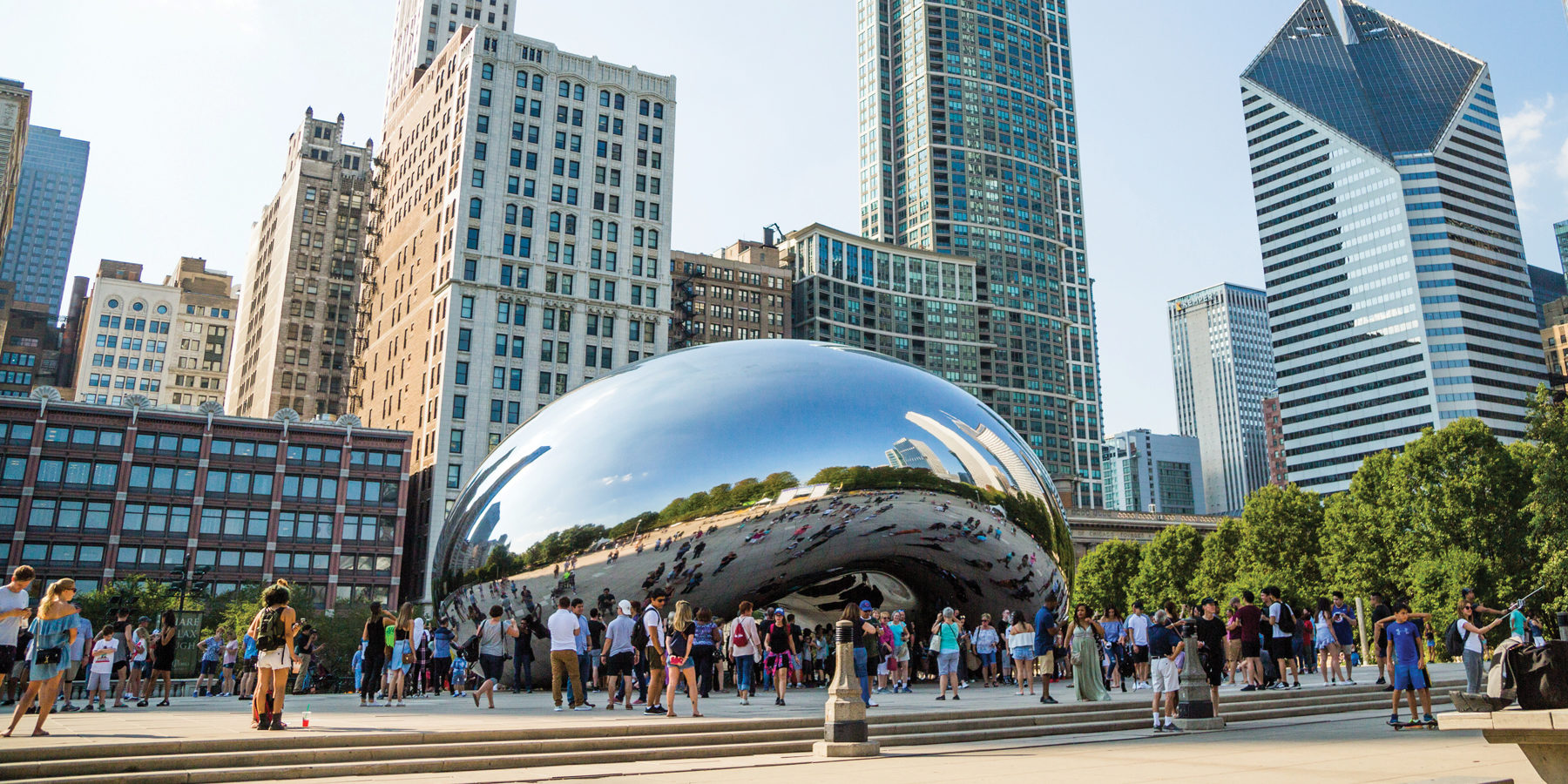 The worst insult anyone can hurl at Chicago has come true. It's a feeble, little sports burg compared to the neighboring state and city it likes to mock: Wisconsin and Milwaukee. Cheeseheads can't frolic on the Frozen Tundra and absorb Lambeau Leaps right now, but they might be celebrating a Super Bowl title with NFL MVP Aaron Rodgers, followed by another NBA postseason run from Giannis Antetokounmpo, the newly maxed-up, two-time-defending MVP. By comparison, Chicago offers up Nickelodeon prince Mitchell Trubisky and Lauri Markkanen when it once had, oh, Walter Payton and Jordan.
Look around. Examine the burning debris. As long as a McCaskey is in the building — from Virginia to George to the pet cat — the Bears will shred the souls of their exasperated fans. Sneaking into the playoffs through a pandemic loophole allows this family-run farce to retain general manager Ryan Pace and coach Matt Nagy, which saves the mom-and-pop owners about $20 million (the franchise is worth $3.45 billion) when both men were considered goners only weeks ago. By extension, this means Trubisky could return based on recent improved play that wasn't evident Sunday amid the New Orleans slime. Every conceivable quarterbacking scenario has unfolded through time in the City of Weak Shoulders, mostly for the worse. The fans have been tortured enough since 2017, when Trubisky was drafted ahead of Patrick Mahomes and Deshaun Watson. Now, you're going to torture them more by bringing everyone back for another year of "Which Mitch?''
An idea: Watson is unhappy in Houston and possibly available. In acquiring Khalil Mack, Pace once pulled off a coup as impressive as his Trubisky plan was wretched. Might he save the franchise — and a lot of jobs, including his own — by exploring another megadeal? And don't count me among those who think Pat Fitzgerald would thrive as an NFL coach. He has mastered the art of "Northwesterning'' — a perception that any football success is gravy amid higher academia in Evanston — yet when pressured to win big outside that tame environment, he might fail with a rah-rah approach when leading grown men. Not that he should go anywhere near Halas Hall, where it's 35 years and counting since January 1986, the month by which time is kept in a city that still dances in its head to "The Super Bowl Shuffle.'' Let it go, people.
The Cubs have wrecked much of their goodwill from an unimaginable vision, a 2016 World Series title, by dumping salary and launching a reset. New boss Jed Hoyer insists this isn't a rebuild, but no form of downsizing ever should happen inside a top-five, money-printing franchise with a treasure trove of celebrity fans and global outreach. Why are the Cubs crying poor when they've teamed with Raine Group and raised $375 million to acquire (WTF?) big-ticket entertainment companies? Owner Tom Ricketts and his oddballish relatives have mishandled the gift of a curse-lifting by corporatizing the Wrigley Field romance, borrowing heavily for a Cubs-themed hotel/office village that belongs in Buffalo Grove — and now is a ghost town. It might remain that way as Cubdom, despite generational allegiances, tries to reconcile the relationship of various Ricketts family members with Donald Trump after the U.S. Capitol riots. Notice how it took only days after his resignation for Theo Epstein, the savant who slayed the Billy Goat and the Bambino, to join troubled Major League Baseball as a consultant that hopefully leads to a commissionership. He knew when to let it go.
"With what's happening with the coronavirus, and the money the Cubs have, I wasn't thinking about being traded," pitching ace Yu Darvish said through an interpreter after Hoyer shipped him to the Padres. "Also, they are a winning team and I thought we would be able to compete."
Once the Cubs, always the Cubs. Of my current residence, the Eagles sang, "You can check out anytime you like, but you can never leave.'' Of the one-and-done Cubs, noted fan Billy Corgan can say, "Despite all my rage, I am still just a rat in a cage.'' The fear is, this operation is transporting Cubdom back to the most woeful times of Tribune Co. ownership, the years before Steve Bartman and Sammy Sosa's juicing exploits, when losing 90 games wasn't so bad for Mark Grace if he could drink and get laid at Murphy's Bleachers. I asked Sosa one day, after he tried to hug me with his suddenly massive girth, if he used steroids. "Flintstone vitamins,'' he said with that dugout-wide grin, before mumbling something about a "creatine shake'' that got my attention.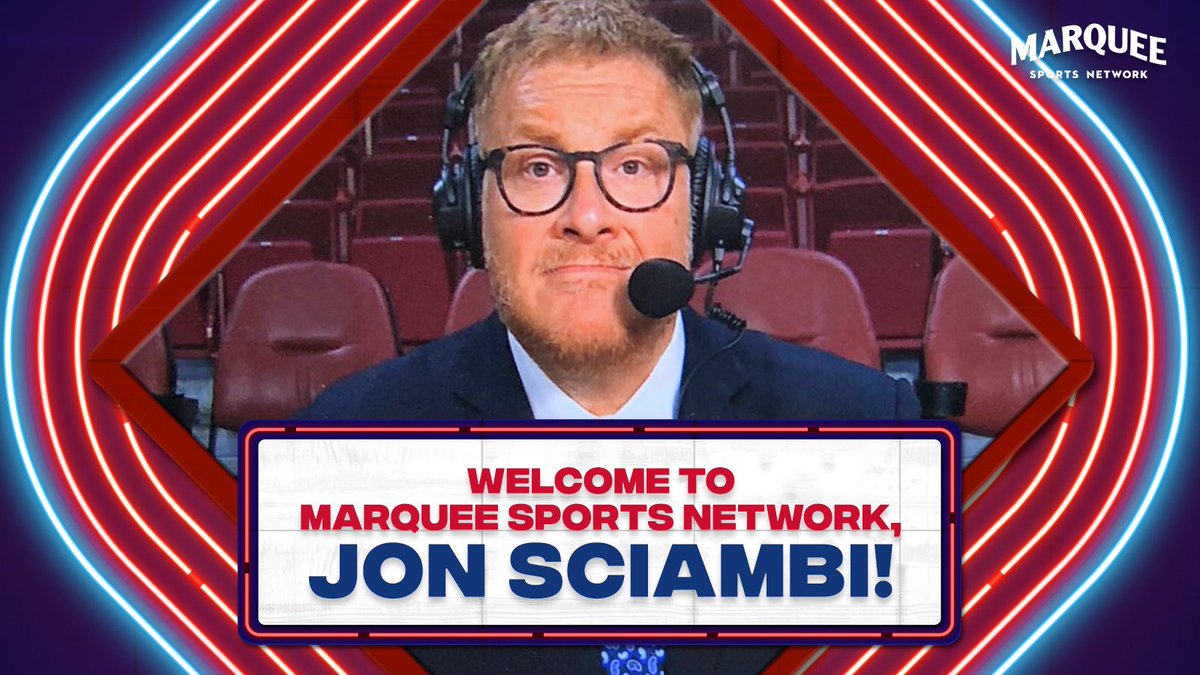 You always thought the Cubs were doomed to lose even when coming close, as Bartman Night exhibited in all its chilling freakery. Have they returned to death mode? Does anyone have faith that Ricketts, who has laid off staffers in his new building and now might part ways with Kris Bryant and Javy Baez and others with hefty price tags, will approach a championship again? When you launch a network to an audience accustomed to WGN-TV, going back to Harry Caray and Jack Brickhouse, you'd better make sure optimum programming — say, a contending ballclub — is on the ledger every day. Ricketts has done things ass-backwards, and now, the Cubs join every pro franchise but the White Sox in the Chicago dumper. I will say this: The Cubs snaked the Sox in the broadcast wars, trading snooze-inducing Len Kasper for smart, fun-loving Jon "Boog'' Sciambi, who fits Wrigleyville like another beer bar. But even Boog needs upbeat daily material to succeed on the Marquee Sports Network, whatever that is.
Was it me, or was a car parked behind the baseline during a recent Bulls game at the United Center? That's how they did it in the Continental Basketball Association, which means the franchise of dynasties and docuseries officially has devolved into a minor-league mess. Since Reinsdorf and Jerry Krause wreckingballed the six-pack before its expiration date, preferring to attempt their own dynasty, the Bulls have spent the last 23 years plummeting like no championship franchise in U.S. history. Worse, the man in charge is a younger Reinsdorf, Michael. The futility could continue for decades.
Then we have the Blackhawks, the mighty Blackhawks. Please be thankful for the three Stanley Cups under owner Rocky Wirtz, who continues to donate funds that keep the space heaters on at my former paper, the Sun-Times. He might want to redirect all resources and brainpower toward his now-wayward hockey club, which has lost cornerstone Jonathan Toews to a mysterious illness amid its own rebuild. I've liked Patrick Kane since he approached me his rookie year and called me "Mr. Mariotti." I would urge Mr. Kane to politely ask Mr. Wirtz for a trade.
Chicago, Chicago. Isn't that where a crazy baseball manager called me "a f——— fag," prompting a WMAQ-TV reporter named Don Lemon — now a crazy Trump basher on CNN — to call me for a comment? During the 17-plus years I rocked that market, starting in my early 30s, the city often was the epicenter of American sports. I arrived in time for the Jordan dynasty, mostly glorious but needlessly maddening, chronicling both his sublimity and his scandals. I watched the sorry demise of Mike Ditka, ripping him for losing his mind and trying to climb into the stands as the city was ripping me. I watched the Bears trot out so many lame quarterbacks, I started bringing the Sunday New York Times to the press box in December. The White Sox were a big story behind Frank Thomas, who swung a bat better than he delivers lines in Nugenix ads, then stopped being a story until hiring the aforementioned nut, Ozzie Guillen, who somehow won a World Series that America never acknowledged. The Cubs didn't win hardware in my time, but they've owned a city that uses baseball to drive a socioeconomic wedge both unhealthy and unsafe. The Cubs are "the North Siders," viewed as moneyed and privileged. The Sox are "the South Siders," from the other side of the tracks.
At Wrigley, a fan might look at me and say he disagreed with a column.
At Whatever They're Calling Sox Park, I found a nail in my tire one night.
Not that my bosses cared about my safety. The Sun-Times kept giving me three-year contracts because I drove circulation — see the traffic when we started daily "Mariotti 24/7" posts on a primitive website — but they saw me more as a necessary evil than a pillar. Too often, Reinsdorf and his lawyers were calling about me, and too often, the bosses jumped instead of hanging up. To his glee, the Sun-Times had tried to get rid of me in 1994 but failed, leading to the demise of the editor-in-chief. The next editor-in-chief, Nigel Wade, asked me if I was anti-Semitic — soon after, he was forearm-shivering me into a wall as I tried to leave his office, and he eventually was ziggied as well. Years later, Reinsdorf forced editors to print a retraction for contract figures that had run in my column — figures volunteered to me by a night editor straight from a Sun-Times news story on the same topic — yet no retraction was required for the news story, only for my column. No one cared that our figures had come from the agent of Bulls coach Scott Skiles (who had signed an extension) and only slightly differed from figures published by the Reinsdorf-friendly Tribune.
I was the one who took the muddy fall, as always, which was kind of fun for me, even as an absurd smear campaign was starting to overtake my industry reputation with the advent of clowns on the Internet. Every time I wondered about the dirty pool, I knew it was about salaries, impact, outside influences and appearing as a longtime regular on ESPN's debate program, "Around The Horn," which was grabbing nearly a million viewers some days. When lies weren't being told about me at both papers, the local alternative rag was obsessed, to the point an old, bitter writer with a Leonard Cohen voice called our house on a Saturday night for no particular reason. A few years ago, he needed a donor for a liver transplant. I e-mailed him a supportive note and never heard back.
I'm writing about these events, years later, because it makes sense on this vehicle. Barrett Sports Media, where I write media criticism once a week and donate the compensation to charitable journalism causes, is read by aspiring young people who should know what they're getting into if they are fiercely independent. Everyone mourns the demise of newspapers — I'm describing, through my eyes, how a once-thriving paper crashed. Every time I wondered about these endless episodes of dirty pool, I knew they were about politics, salaries, impact, outside influences and my success as a longtime regular on ESPN's debate show, "Around The Horn.'' When lies weren't being told about me at both papers, the local alternative rag was obsessed, to the point an old, bitter writer with a Leonard Cohen voice called our home on a Saturday night for no particular reason. A few years ago, he needed a donor for a liver transplant. I e-mailed him a supportive note and never heard back.
For every editor who valued me, such as worldly Michael Cooke, there were local honks who wanted to know why I wasn't wearing a Sox cap in my column photo during the World Series. See, I wasn't a native Chicagoan, which, in their minds, gave me no right to criticize teams that served as family heirlooms in a town much smaller in scope than its population suggests. Being an "outsider" just made it a bigger hoot for me, such as when I told native Mike Mulligan, a former writer who hosts a morning show on sports radio, "I know this city better than this city knows itself." He wasn't happy with that observation, nor was he happy when I insisted he join me for a day game at Wrigley, taboo for a South Side native.
I was shocked to discover many in the Chicago media were fanboys. If they didn't grow up there, they were expected to adjust to a certain sappiness and parochiality-embracing — even when teams lost, they were "our" losers. After Guillen's homophobic slur, among many arrows he slung across the baseball terrain (he would admit to drinking issues), I was invited to appear on national news shows — one with Tucker Carlson, of all people. I couldn't make it in time for Bill O'Reilly, who settled on short notice for a then-raw Chicago radio host, Laurence Holmes. Laurence actually took offense that I referred to Guillen as "the Blizzard Of Oz," the perfect nickname.
O'Reilly was incredulous. So the hell what? Was Holmes glossing over the slur and trying to claim I was racist? No, he was just another Chicago fanboy, not ready for national exposure. At least one station finally has gotten around to hiring a regular female host.
My only goal was to beat the competition. But around me, there often was dysfunction — including the scraps I broke up between our football writers in Jacksonville (in a Super Bowl hotel lobby) and San Diego (outside a stadium elevator). At some point, with my daughters having to answer Ozzie questions about a silly topic they knew little about, the high salaries and accompanying big gigs on ESPN weren't as important anymore as quality of life. I reluctantly agreed to another Sun-Times extension with a caveat: The paper, stuck with a crappy site, had to up its digital game. I headed to the Summer Olympics in Beijing, only to realize the site wasn't posting content for hours from our two-man staff. There was no hope for the place. When I returned home, I resigned amicably, and when the Tribune called and asked about rumors, I was honest. I wasn't going down with the Sun-Times ship, and the story was blasted atop the Trib's business section. At the time, circulation was around 340,000. Today, the paper claims 120,000, though I'm guessing 90,000 at best and not much more from a website that never got going. The latest editor-in-chief, Chris Fusco, left for a start-up in Santa Cruz, Calif. No permanent replacement has been named, maybe because everyone who takes the job eventually is fired or leaves.
At some point, with my daughters having to answer Ozzie questions about a silly topic they knew little about, the high salaries and accompanying big gigs on ESPN weren't as important anymore as quality of life. I reluctantly agreed to another Sun-Times extension with a caveat: The paper, stuck with a crappy site, had to up its digital game. I headed to the Olympics in Beijing, only to realize the site wasn't posting content for hours from our two-man China staff. There was no hope for the place. When I returned home, I resigned peacefully, and when the Tribune called and asked about rumors, I was honest: I wasn't going down with the Sun-Times ship, and the story was blasted atop the Trib's business section. Roger Ebert, the famed film critic, called me "a rat,'' but,sadly, I was spot on. At the time, daily circulation was around 340,000, and we had ruled the city's sports coverage for years. Today, the Sun-Times is a ghost that claimed a 2018 circulation of 120,000, though I'm figuring 95,000 at best now and not much more from a site that never got going. The latest executive editor, Chris Fusco, left months ago for a start-up in Santa Cruz, Calif. No permanent replacement has been named, maybe because everyone who takes the job eventually is fired or leaves.
Shortly after opting out, I was featured on HBO's "Real Sports" program as a newspaper columnist who'd signed with an ambitious digital site. One of my industry heroes and ex-bosses, Frank Deford, was putting together a segment about the demise of newspapers. Clutching a copy of that day's print edition during our taping atop a Wrigleyville rooftop, Deford was shocked to hear me reference a nearby Starbucks and note that several people, as we spoke, were reading their news on computers.
And here we are today.
Do I look back? Never. I accomplished more than ever I wanted there, made a better living than I ever dreamed there, put my successful daughters through high school there. A robust writer with zero homer tendencies, Jim O'Donnell, has been lobbying for me to return to a ghostly sports-radio market with rock-bottom ratings. Once upon a time, I delivered potent ratings for ESPN 1000, but the White Sox were leaning on the bosses about me — to the point the program director, somehow still employed in the business, asked me to sign a document promising not to criticize the Sox or Bulls. I refused. They fired me the morning after Christmas, claiming I had weak ratings. My ratings, in fact, were terrific, and after a legal threat, the station was forced to pay incentive escalators in my contract.
Last year, a new market manager took over. I wrote him a note, wishing him luck on his difficult challenge. He wrote back, same day. Months passed. You know what comes next: Reinsdorf was bringing the White Sox to ESPN 1000. Wrote O'Donnell last month: "Yet another rough residual of the White Sox landing on ESPN 1000 is that the move effectively ends any chance of Jay Mariotti working at the station."
Ratings be damned.
Has it occurred to Chicago fans that team owners who control the local media give themselves leverage to perpetuate year-to-year mediocrity — an unconscionable condition in America's No. 3 market?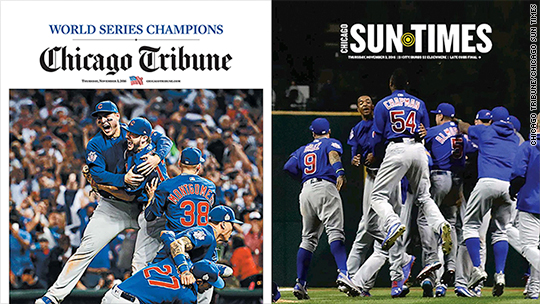 With the Tribune and Sun-Times in intensive care, The Athletic appears to be the last vestige of sportswriting in Chicago. I'm not confident. Speaking for every sportswriter — myself included — who brainlessly has consumed beer after an event and gets into a car to drive home, I cringed as Jon Greenberg crowed about a drunken memory in a recent column: After standing behind Hoyer at a Pearl Jam concert, he woke up "hungover" after a short night and drove from Chicago to South Bend, Ind., where Darvish was on a rehab stint. Did Greenberg consider that his blood-alcohol level, during a 100-mile drive on challenging expressways, still might have been higher than Darvish's earned-run average at the time? We all make mistakes, but most don't publicly brag about them years later. And are we really supposed to be impressed that Jon, yet another fanboy, was hanging by a Cubs executive as Eddie Vedder belted out the hits?
There you are, Taylor Bell.
Excuse me, but I have a beach bikepath to navigate.
Jay Mariotti, called "the most impacting Chicago sportswriter of the past quarter-century,'' writes a weekly media column for Barrett Sports Media and regular sports columns for Substack while appearing on some of the 1,678,498 podcasts in production today. He's an accomplished columnist, TV panelist and radio talk host. Living in Los Angeles, he gravitated by osmosis to film projects. Compensation for this column is donated to the Chicago Sun-Times Charity Trust.
Is There Still a Place for Baseball Talk on National Sports Shows?
"Its struggle has been the same since the beginning of television. There is too much baseball for any regular season baseball game or story to have national significance."
Last week at the BSM Summit, I hosted a panel focused on air checks. I wish I could say we covered the topic thoroughly, but we got derailed a lot, and you know what? That is okay. It felt like real air checks that I have been on both sides of in my career.
Rob Parker of The Odd Couple on FOX Sports Radio was the talent. He heard thoughts on his show from his boss, Scott Shapiro, and from his former boss, legendary WFAN programmer Mark Chernoff. 
Baseball was the topic that caused one of our derailments on the panel. If you know Rob, you know he is passionate about Major League Baseball. He cited download numbers that show The Odd Couple's time-shifted audience responds to baseball talk. To him, that proves there is not just room for it on nationally syndicated shows, but that there is a sizable audience that wants it.
Chernoff disagrees. He says baseball is a regional sport. Sure, there are regions that love it and local sports talk stations will dedicate full hours to discussing their home team's games and roster. National shows need to cast a wide net though, and baseball doesn't do that.
Personally, I agree with Chernoff. I told Parker on stage that "I hear baseball talk and I am f***ing gone." The reason for that, I think, is exactly what Chernoff said. I grew up in Alabama (no baseball team). I live in North Carolina (no baseball team). Where baseball is big, it is huge, but it isn't big in most of the country.
Now, I will add this. I used to LOVE baseball. It is the sport I played in high school. The Yankees' logo was on the groom's cake at my wedding. Then I had kids.
Forget 162 games. Even five games didn't fit into my lifestyle. Maybe somewhere deep down, I still have feelings for the sport, but they are buried by years of neglect and active shunning.
Its struggle has been the same since the beginning of television. There is too much baseball for any regular season baseball game or story to have national significance.
Me, and millions of sports talk listeners like me, look at baseball like a toddler looks at broccoli. You probably aren't lying when you tell us how much you love it, but damn it! WE WANT CHICKEN FINGERS!
A new Major League Baseball season starts Thursday and I thought this topic was worth exploring. I asked three nationally syndicated hosts to weigh in. When is baseball right for their show and how do they use those conversations? Here is what they had to say.
FREDDIE COLEMAN (Freddie & Fitzsimmons on ESPN Radio) – "MLB can still be talked nationally IF there's that one player like Aaron Judge or Shohei Ohtani can attract the casual fan. MLB has definitely become more local because of the absence of that SUPER player and/or villainous team. I wonder if the pace of play will help bring in the younger fans that they need, but the sport NEEDS that defining star that is must-see TV."
JONAS KNOX (2 Pros & a Cup of Joe on FOX Sports Radio) – "While football is king for me in sports radio, I look at baseball like most other sports. I'm not opposed to talking about it, as long as I have an angle or opinion that I am confident I can deliver in an entertaining manner. A couple of times of any given year, there are stories in baseball that are big picture topics that are obvious national discussions.
"I think it's my job to never close the door on any topic/discussion (except politics because I don't know anything about it).
"But also, if I'm going to discuss a localized story in baseball or any other sport for that matter – I better have an entertaining/informed angle on it. Otherwise, I've let down the listener and that is unacceptable. If they give you their time, you better not waste it."
MAGGIE GRAY (Maggie & Perloff on CBS Sports Radio) – "While I was on WFAN there was almost no amount of minutia that was too small when it came to the Mets and Yankees. On Maggie and Perloff, our baseball topics have to be more centered around issues that can be universal. For example, 'Is Shohei Ohtani the face of the sport? Is Ohtani pitching and hitting more impressive than two sport athletes like Bo Jackson and Deion Sanders? Do you consider Aaron Judge the single-season homerun king or Barry Bonds?' Any baseball fan or sports fan can have an opinion about those topics, so we find they get great engagement from our audience."
Demetri Ravanos is the Assistant Content Director for Barrett Sports Media. He hosts the Chewing Clock and Media Noise podcasts. He occasionally fills in on stations across the Carolinas. Previous stops include WAVH and WZEW in Mobile, AL, WBPT in Birmingham, AL and WBBB, WPTK and WDNC in Raleigh, NC. You can find him on Twitter @DemetriRavanos and reach him by email at DemetriTheGreek@gmail.com.
Who Can Sports Fans Trust Once Twitter Ditches Legacy Verified Blue Checks?
The potential for Twitter chaos after April 1 is looming.
As of April 1, Twitter will finally make a dreaded change that many will view as an April Fools' prank. Unfortunately, it won't be a joke to any user who cares about legitimacy and truth.
Last week, Twitter officially announced that verified blue checkmarks will be removed from accounts that have not signed up for a Twitter Blue subscription. Previously, accounts whose identity had been verified were allowed to keep their blue checks when Twitter Blue was implemented.
But shortly after Elon Musk purchased Twitter and became the social media company's CEO, he stated his intention to use verification as a revenue source. Users would have to pay $8 per month (or $84 annually) for a Twitter Blue subscription and blue checkmark verification. Paying for blue checks immediately set off red flags among users who learned to depend on verified accounts for accredited identities and trusted information.
The entire concept of verification and blue checks was simple and effective. Users and accounts bearing the blue checkmark were legitimate. These people and organizations were who they said they were.
As an example, ESPN's Adam Schefter has faced criticism for how he framed domestic violence and sexual misconduct involving star NFL players, and deservedly so. But fans and media know Schefter's tweets are really coming from him because his account is verified.
Furthermore, Twitter took the additional step of clarifying that accounts such as Schefter's were verified before Twitter Blue was implemented. He didn't pay eight dollars for that blue checkmark.
The need for verification is never more vital than when fake accounts are created to deceive users. Such accounts will put "Adam Schefter" as their Twitter name, even if their handle is something like "@TuaNeedsHelp." Or worse, some fake accounts will create a handle with letters that look similar. So "@AdarnSchefter" with an "rn" in place of the "m," fools some people, especially at a quick glance when people are trying to push news out as fast as possible.
Plenty of baseball fans have been duped over the years by fake accounts using a zero instead of an "o" or a capital "I" instead of a lowercase "l" to resemble Fox Sports and The Athletic reporter Ken Rosenthal. That trick didn't get me. But when I covered Major League Baseball for Bleacher Report 10 years ago, I did fall for a fake Jim Salisbury account that reported the Philadelphia Phillies traded Hunter Pence to the San Francisco Giants. Capital "I," not lowercase "l" in "Salisbury." Pence was, in fact, traded to the Giants two days later, but that didn't make my goof any less embarrassing. I should've looked for the blue checkmark!
But after April 1, that signifier won't matter. Legacy blue checkmarks will be removed from accounts that haven't paid for Twitter Blue. Some accounts that were previously verified might purchase a subscription to maintain that blue check. But those that were deemed legitimate prior to Musk taking over Twitter likely won't. (There are also rumors that Twitter is considering a feature that would allow Twitter Blue subscribers to hide their blue check and avoid revealing that purchase.)
That could be even more true for media organizations, which are being told to pay $1000 per month for verification. Do you think ESPN, the New York Times, or the Washington Post will pay $12,000 for a blue check?
We've already seen the problems that paying for verification can cause. Shortly after Twitter Blue launched, accounts pretending to be legacy verified users could be created. A fake Adam Schefter account tweeted that the Las Vegas Raiders had fired head coach Josh McDaniels. Users who saw the "Adam Schefter" Twitter name went with the news without looking more closely at the "@AdamSchefterNOT" handle. But there was a blue checkmark next to the name this time!
The same thing occurred with a fake LeBron James account tweeting that the NBA superstar had requested a trade from the Los Angeles Lakers. There was a "@KINGJamez" handle, but a "LeBron James" Twitter name with a blue check next to it.
Whether it's because fans and media have become more discerning or Twitter has done good work cracking down on such fake accounts, there haven't been many outrageous examples of deliberate deception since last November. But the potential for Twitter chaos after April 1 is looming.
If that seems like an overstatement, it's a very real possibility that there will be an erosion of trust among Twitter users. Media and fans may have to take a breath before quickly tweeting and retweeting news from accounts that may or may not be credible. False news and phony statements could spread quickly and go viral across social media.
Even worse, Musk has announced that only verified Twitter Blue accounts will be seen in your "For You" timeline as of April 15. (He can't claim it's an April Fools' Day joke on that date.)
Obviously, that carries far more serious real-world implications beyond sports. Forget about a fake Shams Charania account tweeting that Luka Dončić wants to be traded to the Lakers. It's not difficult to imagine a fake Joe Biden account declaring war on Russia and some people believing it's true because of the blue checkmark.
We may be nearing the end of Twitter being a reliable news-gathering tool. If the accounts tweeting out news can't be trusted, where's the value? Reporters and newsmakers may end up going to other social media platforms to break stories and carry the viability of verification.
When Fox Sports' website infamously pivoted to video in 2017, Ken Rosenthal posted his MLB reporting on Facebook prior to joining The Athletic. Hello, Instagram. Will someone take their following and reputation to a fledgling platform like Mastodon, Post, Spoutible, or BlueSky, even if it means a lesser outlet?
If and when that happens, Twitter could still be a community but not nearly as much fun. Not when it becomes a matter of trust that breaks up the party.
Ian Casselberry is a sports media columnist for BSM. He has previously written and edited for Awful Announcing, The Comeback, Sports Illustrated, Yahoo Sports, MLive, Bleacher Report, and SB Nation. You can find him on Twitter @iancass or reach him by email at iancass@gmail.com.
There's a Lesson For Us All in Florida Atlantic's Elite 8 Broadcast Struggle
"It is a ton of faith our industry has been forced to place in a single mode of delivery."
Ken LaVicka and Kevin Harlan probably don't have a ton in common. Both of them were announcing an Elite Eight game over the weekend, that is one thing tying them together, but their experiences were wildly different. Harlan is on CBS with a production crew numbering in the dozens making certain all goes smoothly. LaVicka, the voice of the Florida Atlantic Owls, is a production crew himself, making certain those listening in South Florida heard the Owls punch their Final Four ticket. At least, that was LaVicka's plan.
The Florida Atlantic Owls are going to the Men's Final Four. Even while typing that sentence, it still seems odd to say. Do you know how many college basketball teams are thinking "how can Florida Atlantic make the Final Four and we can't?" These are the types of stories that make the NCAA Tournament what it is. There is, literally, no barrier stopping any team from this tournament going on the run of their life and making it all the way.
Everyone listening in South Florida almost missed the moment it all became real for the Owls. With :18.6 to go in Florida Atlantic's Elite Eight game against Kansas State, the Madison Square Garden Ethernet service to the front row of media seating went completely dark.
It was on that row that Ken LaVicka was painting the picture back to South Florida. Well, he was until the internet died on him.
Nobody does a single show away from their home studio anymore without trying to avoid the nightmare of Ethernet failure. Gone are the days of phone lines and ISDN connections, all the audio and video is now sent back to the studio over the technological miracle that is the internet. It is a ton of faith our industry has been forced to place in a single mode of delivery.
Take that anxiety and multiply it by 1,000 when that Ethernet line is connected to a Comrex unit for the most important moment of your career. LaVicka had the great fortune of a Kansas State timeout to try something, anything, to save the day. In his quick thinking, he spun around and grabbed an ethernet cable from row two which, as it turns out, still had internet access flowing through it's cables. That cable, though, was the equivalent of an iPhone charging cord; never as long as you need it to be.
One of LaVicka's co-workers from ESPN West Palm held the Comrex unit close enough to the second row for the cable to make a connection and the day was saved. LaVicka was able to call the last :15 of the Florida Atlantic win and, presumably, get in all the necessary sponsorship mentions.
It was an exciting end to the FAU v. Kansas State game, a great defensive stop by the Owls to seal the victory. LaVicka told the NCAA's Andy Katz he tried to channel his inner Jim Nantz to relay that excitement. The NCAA Tournament excitement started early this year. In the very first TV window 13 Seed Furman upset 4 Seed Virginia with a late three pointer by JP Pegues, who had been 0-for-15 from beyond the arc leading up to that shot. It is the type of play the NCAA Tournament is built upon.
It was called in the manner Kevin Harlan's career was built upon. Harlan, alongside Stan Van Gundy and Dan Bonner, called the Virginia turnover leading to the made Furman basket with his trademark excitement before laying out for the crowd reaction. After a few seconds of crowd excitement he asked his analysts, and the world, "Did we just see what I think we saw? Wow!" Vintage Kevin Harlan.
One reason we are so aware of what Harlan said, and that he signaled his analysts to lay out for the crowd reaction, was a CBS Sports tweet with video of Harlan, Van Gundy and Bonner in a split screen over the play. It gave us a rare look at a pro in the middle of his craft. We got to see that Harlan reacts just like he sounds. The video has more than six million views and has been retweeted more than 6,000 times, a lot of people seem to like it.
Kevin Harlan is not in that group. Harlan appeared on Richard Deitsch's Sports Media podcast after the video went public and said he was embarrassed by it. Harlan added he "begged" CBS not send the tweet out but to no avail. Harlan told Deitsch "I don't know that I'm glad that they caught our expression, but I'm glad the game was on the air. I think I join a chorus of other announcers who do not like the camera."
There's a valuable announcer lesson from Harlan there; the audience is almost always there for the game, not you. Harlan went on to describe the broadcast booth to Deitsch as somewhat of a sacred place. He would prefer to let his words accompany the video of the action to tell the story. Kevin Harlan is as good as they come at his craft, if he thinks that way, there's probably great value in that line of thought.
We can learn from LaVicka, as well. You work in this business long enough and you come to accept technical difficulties are as much a part of it as anything. They always seem to strike at the worst times, it is just in their nature. Those who can find a way to deal with them without everything melting down are those who can give their audience what they showed up for. Those who lose their mind and spend time complaining about them during the production simply give the audience information they don't really care about.
The Final Four is an unlikely collection of teams; Miami, San Diego State, Connecticut and Florida Atlantic. You all had that in your brackets, right? Yep, the Florida Atlantic Owls are going to the Final Four and Ken LaVicka will be there for it. Now, if the internet will just hold out.
Ryan Brown is a columnist for Barrett Sports Media, and a co-host of the popular sports audio/video show 'The Next Round' formerly known as JOX Roundtable, which previously aired on WJOX in Birmingham. You can find him on Twitter @RyanBrownLive and follow his show @NextRoundLive.