How I Find The Perfect Talent
Ryan Maguire explains what he has learned the traits of his ideal talent are after 30 years of trying to assemble station lineups
30 years.
9 different markets.
12 different stations.
7 different companies.
Sports media is what I've spent the bulk of my life doing, and it's been a passion project. I've had a plethora of bucket list experiences. However, the best part of my journey has been the opportunity to discover and mentor so many different talents. I've been fortunate to work with many unique individuals who are, to this day, enjoying success on national or major market stages.
Over the years, I've had the opportunity to speak at many conferences with both aspiring professionals, and seasoned veterans, of our industry. Once we're done comparing thoughts on our fantasy football rosters or talking about how our favorite teams are doing…the discussion inevitably shifts to one question:
WHAT KIND OF TALENT DO YOU LOOK FOR?
Having spent almost my entire career as a Program Director/Content Manager, I've developed a set of criteria for the kind of individuals I'd want to hire. As the sports media landscape (and media landscape in general) has changed, my take on this question has morphed along with it.
So, for my first Barrett Sports Media piece, I thought I'd give everyone a snapshot of what my ideal talent would be like.
If I could create a sports-talk talent for 2021 that we could win with, they would have the following traits. Who knows, maybe this can be Elon Musk's next pet project…right after he builds that Starbucks on Mars and pushes Dogecoin to $1.
THEY CAN TELL ME SOMETHING THAT I DON'T KNOW OR HAVEN'T HEARD
Go channel surfing on any given day and you're likely to hear many of the same things being said over and over and over.
It's nauseating.
The world is SATURDATED with sports media. Now more than ever, standing out is at a premium.
I want to hire a person that tells me something I don't know or haven't heard someplace else.
Working in Chicago (as I do) the hot button topic this week was the Bears drafting of Ohio State QB Justin Fields.  Everyone had a take on it.  The people that stood out the most were the ones that gave me a reason for it being either good or bad that I hadn't heard.  Maybe it was a story from his playing days or a stat that I wasn't aware of.  Finding unique perspectives on the stories of the day are rare and difficult to come by.  
THEY HAVE LED AND CONTINUE TO LEAD INTERESTING LIVES.
If your life's work is your only hobby, you probably aren't going to be ideal for me.
If you want to make it in this business, you must be an interesting person. People who have had many different life experiences (regardless of age) tend to be people that I look for. I want someone who is perpetually curious and has used that curiosity to explore what the world has to offer. These are the kind of people that draw an audience. You feel compelled to listen to them.
One of the first things I do when I interview a talent candidate is to find out just how interesting they are. It can be a complicated process.
The one thing you NEVER want to do, is put people on the spot by asking things like:
"So, tell me a bit about yourself."
"What's the best concert you ever went to?"
"Tell me about the most amazing experience you had in the business."
Those types of things are rarely top-of-mind and candidates often struggle to give you answers.
I've learned to get people to open up to me by opening up to them first. For example, I started one job interview by casually telling the candidate about a new bourbon that I had sampled at a dinner the previous night. The candidate then went into how they had toured the Jack Daniel's distillery once and how amazing the experience was. I then segued into telling them about my last trip to Lexington and we started comparing cities we had visited and our perspectives on each locale. In about fifteen minutes of casual conversation, I found out exactly what I wanted to know.
THEY CAN TALK THE TALK OF GAMBLING.
This criterion is one of the newest additions for me.
As we slog towards the inevitability of sports gambling being legal in all fifty states, the prerequisite for a successful sports-talk show host needs to include knowing the ins and outs of handicapping…at least at the basic level.
Yes, gambling is a vice, but it's one that the ideal sports-talk talent should partake in responsibly. Why? Well, because every other sports fan is, and you must know your audience.
Over $21 billion was wagered in sports handicapping in the US in 2020.  Yes, the same 2020 that saw the nation's economy ravaged by the COVID induced recession.  The advent of app-based gaming in states where it's legal has made throwing pocket change on parlays as easy as tapping 1-2-3.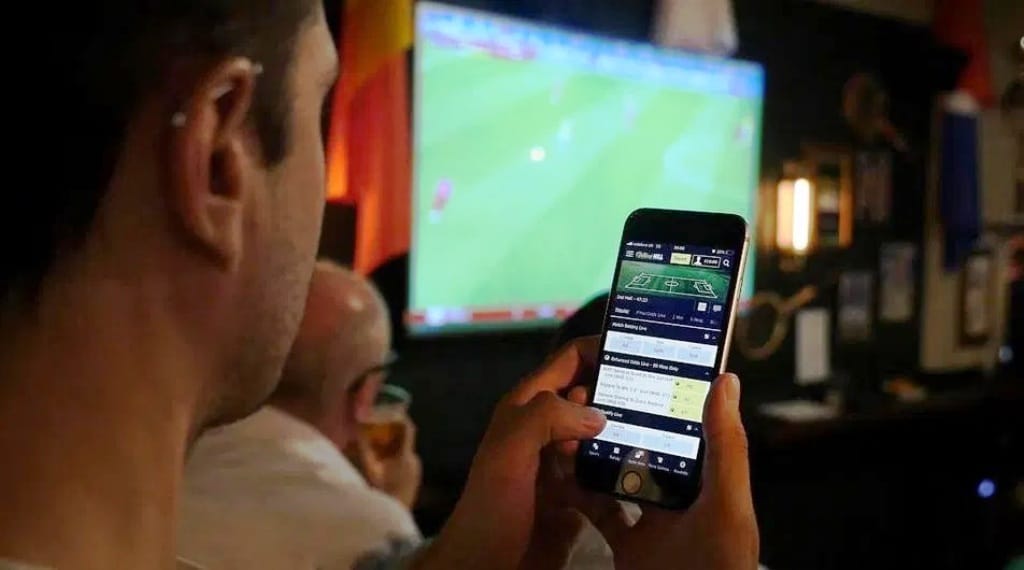 The new revenue stream of sports gambling is a lifeline to sports media outlets who saw advertising vanish into thin air over the last 2 years. Any talent I would hire would have to embrace it and help me make money.
THEY AREN'T AN ASSHOLE
Let's face it. The media, as an industry, gave safe harbor to a lot of scumbags over the years.
Second, third, fourth, and FIFTH chances were given to people simply because they were good at their jobs.
No matter what corner of the building you worked in, if your ratings were good and/or you were bringing in money, you could essentially do whatever you wanted.
I remember one co-worker, who knew I was gay, once called me a 'c***sucker' in full earshot of other colleagues. As offended as I was, I knew that talking to my boss or HR about it would be a road to nowhere because of how much money this person was bringing into the building. So, I just laughed it off and walked away.
Those days, thankfully, are coming to an end. It's just a shame that so many people had to endure what they did over the years.
I've always maintained that being great at what you do, in ANY walk of life, doesn't give you license to be an asshole.  Our industry is no exception.  Anyone can have a bad day.  Ask anyone that's worked with me and they've probably seen a few of mine.  That behavior can't be the norm and the stress of being an on-air performer can no longer be used as an excuse.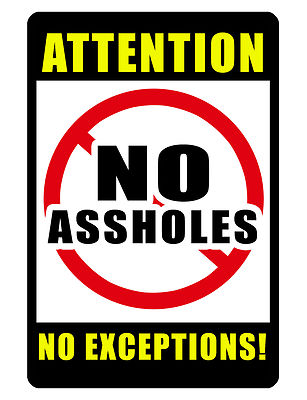 No one wants to work with someone who lacks basic social skills. If you're generally aloof or unpleasant to be around…there isn't a place for you on my team, no matter how good you are.
Ryan Maguire is a columnist for BSM, and a longtime sports and news radio program director. He has managed KIRO-FM in Seattle, WQAM in Miami, 93.7 The Fan in Pittsburgh, 610 Sports in Kansas City, and 105.7/1250 The Fan in Milwaukee. Presently, Ryan serves as the Executive Producer of Chicago White Sox baseball on ESPN 1000 in Chicago. Originally from Michigan, Ryan still holds out hope that the Detroit Lions will one day deliver a Super Bowl title. He can be reached on Twitter @RMaguire1701.
BSM's Black Friday SALE on BSM Summit Tickets is Underway!
Each year I'm asked if there are ways to save money on tickets to the 2023 BSM Summit. I always answer yes but not everyone takes advantage of it. For those interested in doing so, here's your shot.
For TODAY ONLY, individual tickets to the 2023 BSM Summit are reduced by $50.00. Two ticket and four ticket packages are also lowered at $50 per ticket. To secure your seat at a discounted price, just log on to BSMSummit.com. This sale ends tonight at 11:59pm ET.
If you're flying to Los Angeles for the event, be sure to reserve your hotel room. Our hotel partner this year is the USC Hotel. It's walking distance of our venue. Full details on hotel rooms can also be found via the conference website.
Jason Barrett is the owner and operator of Barrett Sports Media. Prior to launching BSM he served as a sports radio programmer, launching brands such as 95.7 The Game in San Francisco and 101 ESPN in St. Louis. He has also produced national shows for ESPN Radio including GameNight and the Dan Patrick Show. You can find him on Twitter @SportsRadioPD or reach him by email at JBarrett@sportsradiopd.com.
Media Noise: What Does The Return of Bob Iger Mean to ESPN?
Podcast: Play in new window | Download
Subscribe: RSS
Demetri Ravanos is the Assistant Content Director for Barrett Sports Media. He hosts the Chewing Clock and Media Noise podcasts. He occasionally fills in on stations across the Carolinas. Previous stops include WAVH and WZEW in Mobile, AL, WBPT in Birmingham, AL and WBBB, WPTK and WDNC in Raleigh, NC. You can find him on Twitter @DemetriRavanos and reach him by email at DemetriTheGreek@gmail.com.
Mina Kimes, Bruce Gilbert, Mitch Rosen, and Stacey Kauffman Join the 2023 BSM Summit
"By the time we get to March, we should have somewhere between 40-60 participants involved in the conference."
The 2023 BSM Summit is returning to Los Angeles on March 21-22, 2023, live from the Founders Club at the Galen Center at the campus of the University of Southern California. Information on tickets and hotel rooms can be found at BSMSummit.com.
We've previously announced sixteen participants for our upcoming show, and I'm excited today to confirm the additions of four more more smart, successful professionals to be part of the event. Before I do that, I'd like to thank The Volume for signing on as our Badge sponsor, the Motor Racing Network for securing the gift bag sponsorship, and Bonneville International for coming on board as a Session sponsor. We do have some opportunities available but things are moving fast this year, so if you're interested in being involved, email Stephanie Eads at Sales@BarrettSportsMedia.com.
Now let's talk about a few of the speaker additions for the show.
First, I am thrilled to welcome ESPN's Mina Kimes to the Summit for her first appearance. Mina and I had the pleasure recently of connecting on a podcast (go listen to it) and I've been a fan of her work for years. Her intellect, wit, football acumen, and likeability have served her well on television, podcasts, and in print. She's excelled as an analyst on NFL Live and Rams preseason football games, as a former host of the ESPN Daily podcast, and her appearances on Around The Horn and previously on Highly Questionable and the Dan Le Batard Show were always entertaining. I'm looking forward to having Mina join FS1's Joy Taylor and ESPN LA 710 PD Amanda Brown for an insightful conversation about the industry.
Next is another newcomer. I'm looking forward to having Audacy San Francisco and Sacramento Regional Vice President Stacey Kauffman in the building for our 2023 show. In addition to overseeing a number of music brands, Stacey also oversees a dominant news/talk outlet, and two sports radio brands. Among them are my former station 95.7 The Game in San Francisco, and ESPN 1320 in Sacramento. I'm looking forward to having her participate in our GM panel with Good Karma's Sam Pines, iHeart's Don Martin, and led by Bonneville's Executive Vice President Scott Sutherland.
From there, it's time to welcome back two of the sharpest sports radio minds in the business. Bruce Gilbert is the SVP of Sports for Westwood One and Cumulus Media. He's seen and done it all on the local and national level and anytime he's in the room to share his programming knowledge with attendees, everyone leaves the room smarter. I'm anticipating another great conversation on the state of sports radio, which FOX Sports Radio VP of programming Scott Shapiro will be a part of.
Another student of the game and one of the top programmers in the format today is 670 The Score in Chicago PD, Mitch Rosen. The former Mark Chernoff Award recipient and recently appointed VP of the BetQL Network juggles managing a top 3 market sports brand while being charged with moving an emerging sports betting network forward. Count on Mr. Rosen to offer his insights and opinions during another of our branding and programming discussions.
By the time we get to March, we should have somewhere between 40-60 participants involved in the conference. My focus now is on finalizing our business and digital sessions, research, tech and sports betting panels, securing our locations and sponsorships for the After Party and Kickoff Party, plus working out the details for a few high-profile executive appearances and a couple of surprises.
For those looking to attend and save a few dollars on tickets, we'll be holding a special Black Friday Sale this Friday November 25th. Just log on to BSMSummit.com that day to save $50 on individual tickets. In addition, thanks to the generosity of voice talent extraordinaire Steve Kamer, we'll be giving away 10 tickets leading up to the conference. Stay tuned for details on the giveaway in the months ahead.
Still to come is an announcement about our special ticket rate for college students looking to attend the show and learn. We also do an annual contest for college kids to attend the event for free which I'm hoping to have ready in the next few weeks. It's also likely we'll give away a few tickets to industry professionals leading up to Christmas, so keep an eye out.
If you work in the sports media industry and value making connections, celebrating those who create an impact, and learning about the business from folks who have experienced success, failure, and everything in between, the Summit is worth your time. I'm excited to have Mina, Bruce, Mitch and Stacey join us for the show, and look forward to spending a few days with the industry's best and brightest this March! Hope to see you there.
Jason Barrett is the owner and operator of Barrett Sports Media. Prior to launching BSM he served as a sports radio programmer, launching brands such as 95.7 The Game in San Francisco and 101 ESPN in St. Louis. He has also produced national shows for ESPN Radio including GameNight and the Dan Patrick Show. You can find him on Twitter @SportsRadioPD or reach him by email at JBarrett@sportsradiopd.com.