Why Hate Tim Tebow When North Korea Has Missiles?
It's disturbing when America's Favorite Polarizing Target prompts anger just because he's trying out with the Jacksonville Jaguars, which isn't about race and privilege — but is a misguided football gamble by Urban Meyer
What I don't understand is the hatred. When you can despise terrorists, tech frauds, virus-spreaders and Woody Allen, why would anyone hate Tim Tebow?
If you think he should move on in life, to a career in Sunday evangelism or a larger analyst's role on TV, it's hard to disagree. If you call him a beneficiary of preferential treatment from his college coach and Jacksonville neighbor, Urban Meyer, I'm with you there, too. If you want to call it a hometown publicity stunt, this idea he could make an NFL roster as a tight end at age 33 when he rarely has played the position, we are partners in preaching.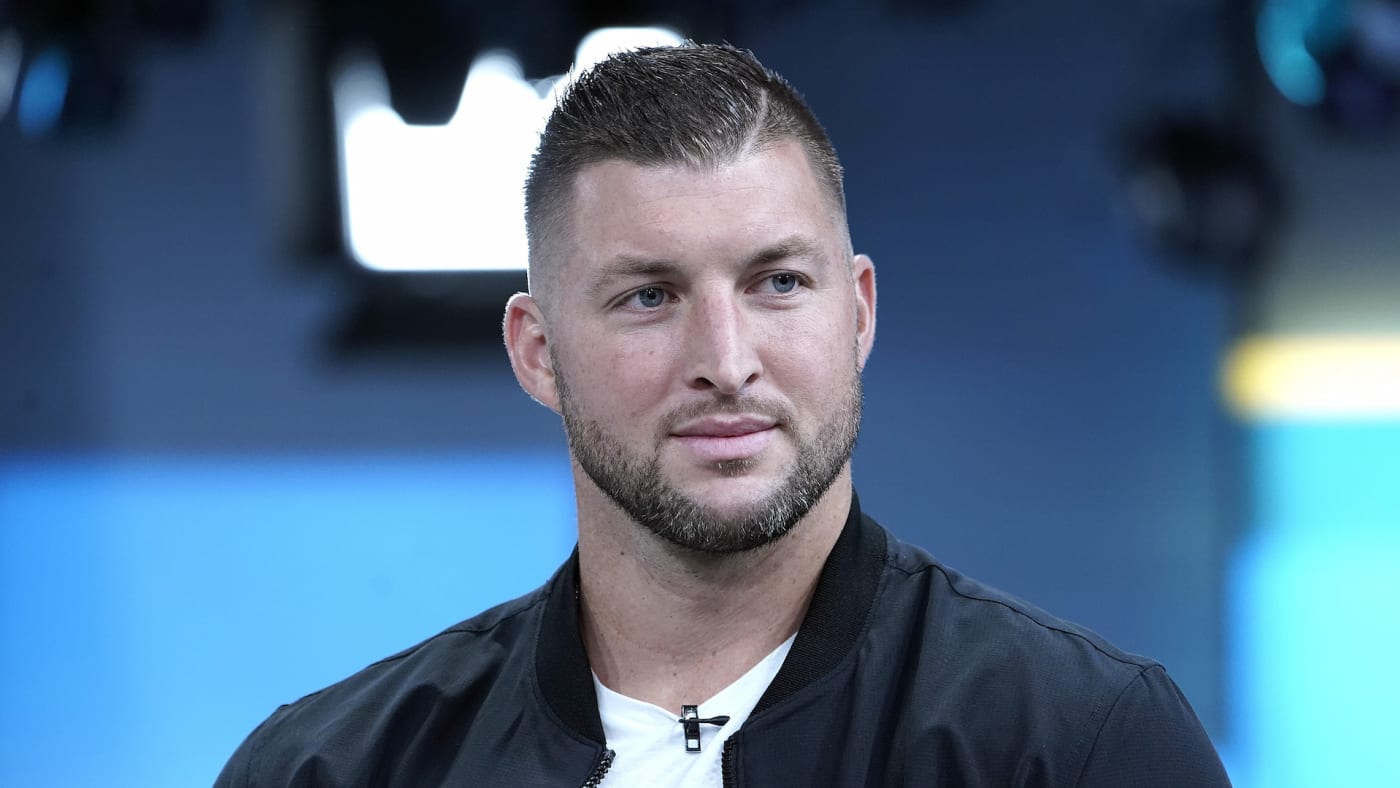 But the new loathing of Tebow is a sickness that reflects the American condition. It smacks of abject racism, all wrapped around his imagery as a wholesome Christian who builds ministries, writes children's books, crusades against human trafficking, remained a virgin until his wedding night and still praises the Lord routinely when he isn't tweeting to his followers, "YOU are not made to be average. This life isn't one for you to just try and get through, or to just get by. God created you to thrive, to love others, to create change and impact. You are talented, but you have to make the choice to run with full speed, not just jog!"
The religion of sports is too splintered to appreciate the religion of Tebow. For many in the Black community, including athletes who've been critical on social media, the sight of him wearing No. 85 for the Jaguars — even during a voluntary minicamp workout on a lazy May afternoon — is a glaring example of White privilege. With NFL rabble-rouser Dez Bryant leading the charge, Tebow is being scorched.
"So Tebow haven't played an NFL game in damn near a decade and it's that simple … no hate but you got to be kidding me," tweeted Bryant, still looking for a team to sign him.
"This Tebow deal shows that personal relationships go further at this level than actual ability," wrote Carolina Panthers defensive tackle DaQuan Jones.
Tweeted Denver Broncos safety Kareem Jackson: "(Tebow) got more lives than a cat."
Can we just let him be? Please?
This is not about race, gentlemen. It's about Meyer, a controversial figure himself, trying to generate interest in his first months as the anointed Jaguars savior by gifting the hometown hero a shot. That's all. "I have one job and that is to win games with the Jacksonville Jaguars. If Tim Tebow or Travis Etienne can help us win, then that's my job to get them ready to go play," said Meyer, referring to the rookie running back who's expected to make instant impact. If anything, for those who know his past, Meyer has given too many opportunities to players of varied races and backgrounds, some of whom have encountered trouble with the law. The disturbing pattern dates to his days at the University of Florida, where 41 players were arrested — remember Aaron Hernandez? — in the period when Tebow was becoming a folk hero and leading the Gators to national title glory.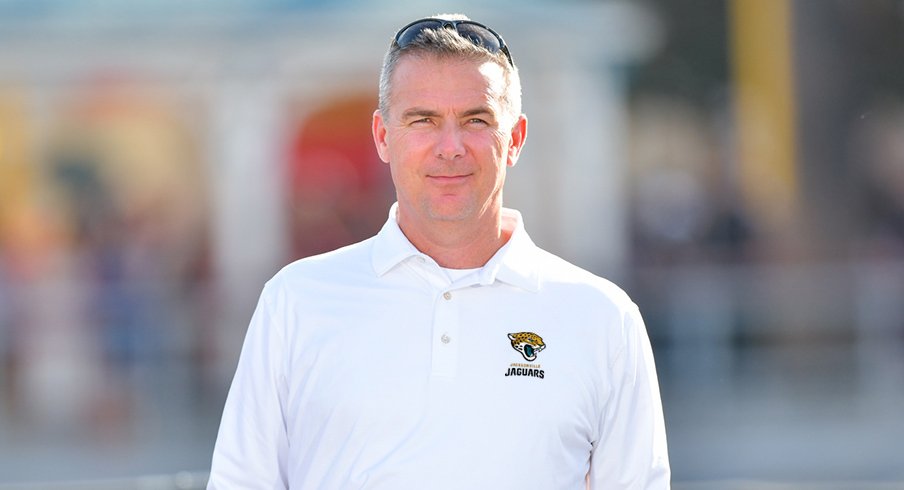 Is it hokey giving him a last chance when it's highly unlikely he'll make the team? Yes. Is Meyer risking an immediate division in the locker room, the same fissures exposed when Tebow was with the Broncos and New York Jets many years ago? Possibly. Will it be a sad day when Meyer must tell Tebow that his life as a professional athlete — which included five trying years in baseball's minor leagues — is finally over? The tears will flood the St. Johns River.
But anyone who conflates Tebow's tryout as part of a larger conspiracy — keeping Colin Kaepernick out of the NFL — needs a mental break. If Meyer brought in Tebow to compete for a backup quarterback role behind prized rookie Trevor Lawrence, Camp Kap would have a legitimate complaint. This is nothing more than a coach's whim, likely inspired by Taysom Hill's versatile role with the New Orleans Saints, though Hill moves like a Hummer and Tebow like a cement mixer. As I've stated repeatedly, Kaepernick has only himself to blame for lost chances. He continued to rebel against the establishment even when the Baltimore Ravens were interested in signing him and commissioner Roger Goodell was arranging for a league-wide tryout, which Kaepernick turned into a goose chase through the back roads of Georgia.
Where criticism will be valid is if the Tebow experiment devolves into a debacle. If it's obvious from the start that he has no chance of making the team, Meyer had better cut him immediately to avoid in-house criticism — not to mention nationwide harpoons — that he's another college coach unfit for the NFL. As it is, his own assistant coaches were divided about signing Tebow — if he has little or no chance of sticking on the roster, why waste time when much work is ahead in a rock-bottom franchise? When Tebow asked for a tryout back in February, couldn't Meyer have had the Come-to-Papa talk then?
Instead, Meyer already is acknowledging possible locker-room problems by refusing to make Tebow available to media. By doing so, players don't wonder why the coach's pet and Lawrence are getting all the public attention while everyone else is ignored. All we have is a statement from Tebow, after he officially signed a one-year contract Thursday: "I want to thank the Jaguars for the opportunity to compete and earn the chance to be part of this team. I know it will be a challenge, but it is a challenge I embrace. I am dedicated to taking the direction of our coaching staff and learning from my teammates. I appreciate everyone's support as I embark on this new journey."
He will need every last smidgen of support. The knives are out.
"When he walks into that locker room, it's going to be divided," said ESPN football analyst Mike Tannenbaum, who speaks from experience as the general manager who brought Tebow to the Jets in 2012. "There are going to be huge supporters of his, and others are going to be like, what is he doing here as a 34-year-old backup tight end?"
Another ESPN analyst, Greg McElroy, was with the Jets then and offers inside information. "We tried switching him to tight end, and he wasn't good. That's what people don't acknowledge," McElroy said. "Tim is a good dude, and I hope the best for him. But it's a sideshow, and that's what it will be come training camp time. And I think it kind of undermines what Urban Meyer is trying to build. Maybe he makes the team, maybe he doesn't. But it's going to take away from the task at hand, which is trying to put together the most competitive roster in camp. And I bet you there will be players, as someone who went to training camp with Tim, who are rolling their eyes at the amount of attention the fourth-string, fifth-string tight end gets. And it's going to piss people off. As a result, it's going to affect locker room chemistry, just like it did for us with the Jets. Not because anyone had any animosity toward Tim — they just have animosity with the coverage Tim receives.
"So, I think it's a stupid move."
Stupid, he said.
See what I mean? If the subject was anyone else, people would use more measured responses such as "ill-advised" or "misguided." When it's Tim Tebow, the move is "stupid." Or racist.
People need to vent in 2021. I get it. But rather than hate a guy with a big heart and bigger dreams who means no harm — really, no harm whatsoever — I suggest people consider the nuclear weaponry of North Korea. Pyongyang is a bit more worthy of America's time, energy and wrath than Tim Tebow.
Demetri Ravanos welcome Jeremy Evans and Tyler McComas to the show this week. Topics include emergency programming, the streaming future of ESPN, and why the holidays is a good time to think about your upward mobility.
Breaking News Turned A Quiet Sunday Into The Busiest Week Of My Career
"We've set records at the station and listenership isn't going down anytime soon. Plus, our social media following has boomed since Sunday morning."
It started off as a completely innocent Sunday, which, you married men know, meant an afternoon Target trip with my wife. Earlier in the day, I was texting with Demetri Ravanos about the grind of doing sports radio during football season. That also included talking about Oklahoma's loss in Bedlam to Oklahoma State. OU's loss the night before meant I wouldn't be doing a pre or post-game show on conference championship weekend. Football season was essentially coming to a close for me. 
And then it hit. First it was a text from Cody Stoots of ESPN 97.5 in Houston. I'm good friends with Cody and respect his knowledge of college football, so it surprised me when he texted, "Oh no. Bummer about Lincoln. Coaching searches are fun though!"
Wait, didn't Cody hear Lincoln Riley adamantly say he wasn't going to LSU just hours before? He's a smart guy. What's he talking about?
I checked Twitter on a hunch. That's when the madness officially started. I immediately knew it was true. We rushed out of Target. My crazy Sunday was just getting started. I cut an instant reaction video for my station's Twitter page, where we have a sponsored segment called Sooners in 60. It's a social media video that entails analysis and updates on everything OU. I uploaded it shortly after detailing my initial shock that Lincoln Riley was headed to USC. I couldn't believe it. It was a complete shock to everyone. 
As I kept my eyes on Twitter, I realized a reaction video wasn't enough. That's when Josh Helmer and I decided to record a 15-minute podcast on the breaking news. So via cell phone and in the front seat of the car, I gave my thoughts on the shocking development. But just as quickly as it uploaded, we realized we needed to do more. Our listeners deserved that. 
Management at the station came together and realized we needed to get on the air. Granted, the postgame show the night before didn't end until midnight, which meant Helmer and I would have to jump right back on the air, but this was too critical of a time to not be active. Especially since other stations in the market were rallying and getting people on the air. I had been looking forward to a calm Sunday, but I couldn't be on the sidelines for this. Helmer didn't want that either. We found a time that worked and decided we'd stay on the air until the bosses told us to stop.
At 5:30pm on Sunday evening, we hit the 94.7 The Ref and Sportstalk 1400 airwaves without a real plan. Sure, we'd take calls, but this was a show about natural reaction and how we felt in the moment. So as Helmer bumped us in with "California Love" we unleashed our anger towards Lincoln Riley's decision. 
It's an easy way to create compelling content in that moment. You're playing to the audience and they're deeply interested in the story. Helmer and I wanted to be real and genuine, which meant addressing the crazy rumors around Riley's departure, and slamming him for some of the things that were starting to emerge. We were given total freedom by management, trusted to react as strongly as we saw fit. So we did. And so did a ton of callers and even other co-hosts at the station that hopped on. It was the most exciting 90 minutes of radio I've ever been a part of.
We looked up and it was 7:00. We couldn't believe how quickly the time had gone by, but we had to shut it down, because the Cleveland Browns were playing the Baltimore Ravens on our airwaves in just 20 minutes. We're the Oklahoma flagship for the Browns so honoring our commitment to our partners was important. That being said, we could have continued the show all night. The live, raw reaction was incredible.
We signed off and received a text from our owner, thanking us for hopping on with short notice. After giving up a Sunday to help with coverage, that simple message was greatly appreciated. The day of work was over, but we knew an incredible week was coming our way.  It was about to become a dream content scenario for talk show hosts in a crazed college football market.
Monday morning came with great news from management. The emergency show on Sunday night received the highest streaming numbers in station history. They were tracked from our app. The first real coaching search at OU since 1998 was starting to show its benefits. 
So, as a station, we did what everyone else would do. We decided to capitalize. Recently, our station launched a merch store that has t-shirts, beanies, hoodies, etc.. Each have our logo on it, as well as special items that center around show hosts and OU game results. In all of the madness, former OU head coach Bob Stoops stepped in as the interim head coach for the upcoming bowl game. He's always been beloved by the fan base, but this was next level loyalty. And we decided to make a t-shirt about it.
'Bob's Got Our Back' is what the t-shirt reads with a visor at the bottom. I created it via the Canva app in my car in the station parking lot before our Monday morning meetings. As you can imagine, they've sold very quickly. 
Monday's day of radio was filled with anger towards Lincoln Riley, and excitement about who the next head coach will be. There was even a press conference that featured Stoops firing up the fans and ensuring everyone the program was going to be just fine. Sure, just two days before, an epic game between in-state schools broke out, but there was barely a mention of it. The bigger story had overtaken the actual game. It seemed like everyone in the state was listening to sports talk radio on Monday. I can't speak for the other two stations in the market, but our listenership was so high, we maxed out the number of online listeners we could have via our app. We scrambled to find a way to expand the number of people that could listen to our stream at the same time. Thank God we did. 
The past few days have been awesome. Sure, it's meant endless time on the phone and exchanging texts with various people to try and chase the story, but any sports radio host during a coaching search should absolutely love the attention. We've set records at the station and listenership isn't going down anytime soon. Plus, our social media following has boomed since Sunday morning.
The exciting part is that this story isn't just a two-day fling. Anger towards Riley hasn't stopped, nor will it, anytime soon, and the search for the next head coach has brought an incredible amount of interest. Madness happened on Sunday afternoon and it won't stop until a new head coach is hired.
Ok, now I have to go. I think Brent Venables or Matt Rhule is about to be named the next head coach at Oklahoma. And yes, we have a t-shirt ready to go if that happens. 
How Do You Break The Ice When A New Player Or Coach Comes To Town?
"How do you introduce yourself? What approach should you take? What's the first thing you should do?"
It's a season of change in many sports these days. College football coaches are changing teams. The NFL will surely have some coaching vacancies of its own soon enough. Don't forget it's also free agency time in baseball.
With all of that said, it's also a crazy time for broadcasters. We need to start figuring out who the new players and coaches are and how to get to know these people as soon as we can. It's as much about meeting the new folks as it is getting to know who they are in their jobs and as people. How do you go about this process?
Working in the industry as long as I have, it's almost a given that every few years, it's out with the old and in with the new. When you work in Chicago it seems to happen more often than that. Sometimes, from a broadcast perspective, the change is good. Other times it can be a little more difficult to deal with. I've been witness to both. But what matters at the beginning is you need to do your best to understand the change and adapt to the new way things may be done.
How do you introduce yourself? What approach should you take? What's the first thing you should do? Well, it's not that simple. Every case is quite different. Gathering information that will be useful to you is the best way to start the process. There are more than a few ways to accomplish this feat.
One of the first steps I would take when working in baseball was to contact fellow broadcasters that may have interacted with the new player or manager. The team announcing crews usually have the best insight into the nuances and personality of the person you are wanting to meet. They will have knowledge of how that player or manager likes to be approached. Is the player routine-oriented? Does he/she like to get the media business out of the way first, or do they want to wait until they've prepped for the game? That is the kind of critical information to have to develop a healthy respect for one another.
I also wanted to know from other broadcasters what their impressions of that player or coach were. Is this the kind of person you could joke around with or not? Was this a person that would open up to you, if they got to know and trust you? I would store this information in the back of my head, just so I was prepared. Even if a broadcaster told me to stay away from a particular guy, I would always try to find out for myself. I gave that new person the benefit of the doubt until they either proved the information about them was wrong or spot on.
Another method to introduce yourself to the new guy/girl was to make sure I was at the team's first media availability. Whether it be a fan fest or just an introductory press conference, it's important to have that person start recognizing your face and name.
I recall talking to one player that joined a team I worked for in particular at a fan convention. The informal setting of these events allows you to get some time with the new players and managers. In a casual conversation with this player, I wanted to find out when was the best time to approach him for pregame interviews. He told me that if he was seated at his locker facing away from the stall, feel free to approach. I'm so glad I was armed with that information, because I saw several fellow media members get turned away, when he wasn't ready. I always tried to respect those wishes. The season went smoothly and he was a great 'go to' guy when needed because of that relationship we forged.
If you've been in the business a long time, you probably know a few of this new player's former teammates. Many likely played for the team you broadcast and with the access you've had, introductions can be made or arranged. It's always a better 'in' or 'edge' in the beginning of a relationship to have that extra cache of being introduced by one of that player's peers. Most of these players respect one another and if you're deemed 'cool' or 'good' by one, others will give you that chance to at least prove them wrong.
Every once in a great while, a team will put on a 'meet and greet' for a new coach or manager. It's a way for those that regularly cover that particular team to get to know a new leader in a very informal manner. I recall one such time an NFL team put together a lunch for those that regularly covered the team to meet the new head coach. It was a completely off-the-record gathering, filled with stories and a lot of pizza too. The unfortunate thing was, the guy we met that day was only himself for about 3 months, then he became 'the coach' and the relationship changed. Still, it was a unique idea and approach to allow some of the media, he would be seeing on a daily basis to have a chance to relax and break bread.
Change is never easy to deal with, especially after establishing long relationships with previous players and coaches. But it is a fact of whatever game you're covering, things are going to change and you must have the ability to change along with it. If not, you could get left behind and out of the information loop.