Listeners Don't Care If You're Right
"It's fun to be right, but if you're really good at picking winners, you should spend more time at the Bellagio and less on the radio."
We used to be so much better about asking for someone in the industry, not regularly associated with the site, to share an opinion with our readers. It is something I am trying to do a better job with as we head towards 2022.
Today, Aaron Goldhammer of ESPN Cleveland has volunteered to share an observation with all of you. He used to fret over predictions gone wrong. Now, he could care less.
Somewhere along the way, a host that used to worry that his picks were spot on turned into the guy that would do anything for a laugh or to stay top of mind.
What changed? Why? He explains in this exclusive piece he wrote for BSM. Enjoy!
---
"With the 22nd pick in the 2014 NFL Draft, the Cleveland Browns select…"
Those words, from NFL commissioner Rodger Goodell, had a profound impact on the next few years of my career. I'd spent the previous nine months campaigning for the Browns to shed their perception as NFL Siberia, finally take a chance on a bona fide star, and draft Johnny Manziel. LeBron was long gone to Miami. All the SportsCenter producers had lost my phone number. Both Cleveland and I craved the spotlight. 
I realized the gaping hole in my logic sometime before Johnny donned a disguise and headed for Vegas while he was supposed to be preparing for the season finale. The Manziel Mafia disbanded. Fans wanted their pound of flesh: GM Ray Farmer, the homeless guy who legendarily told owner Jimmy Haslam to pull the trigger on the pick (true story), and that annoying radio host from Denver (me).
I was wrong.
Spectacularly.
At first, my bruised ego didn't want to admit that I went out on such a flimsy limb, but it became obvious and embarrassing. Farmer got fired. Did I deserve the same? Did I ruin my credibility? Would fans trust my quarterback acumen? What's more important: being right or being memorable?
As I was navigating Browns coverage in the post-Manziel era, I vividly remember a key conversation with my radio partner and mentor, Tony Rizzo.
"There's no giant scoreboard in the sky keeping track of your opinions," Rizz said. "You don't have to apologize for being yourself and saying what you think. Your takes are your takes."
It's fun to be right, but if you're really good at picking winners, you should spend more time at the Bellagio and less on the radio. Rizz made me realize that I never watched or listened to a show because the host made solid evaluations or accurate predictions. That's ridiculous.
I want to hear a host that can bare their soul as a fan. I'm interested in the perspective they share and the way they interact with the audience. The color and detail they deploy in a story captivates. It's about energy and passion and authenticity.
I used to feel ashamed of my frigid cold take from the 2014 draft. Now, I wear it as a badge of honor. Fans still remember something I talked about seven years ago. Alas, I'd make a terrible NFL GM. But my support of Manziel stuck in the mind. It was entertaining, evocative, memorable, and terribly wrong.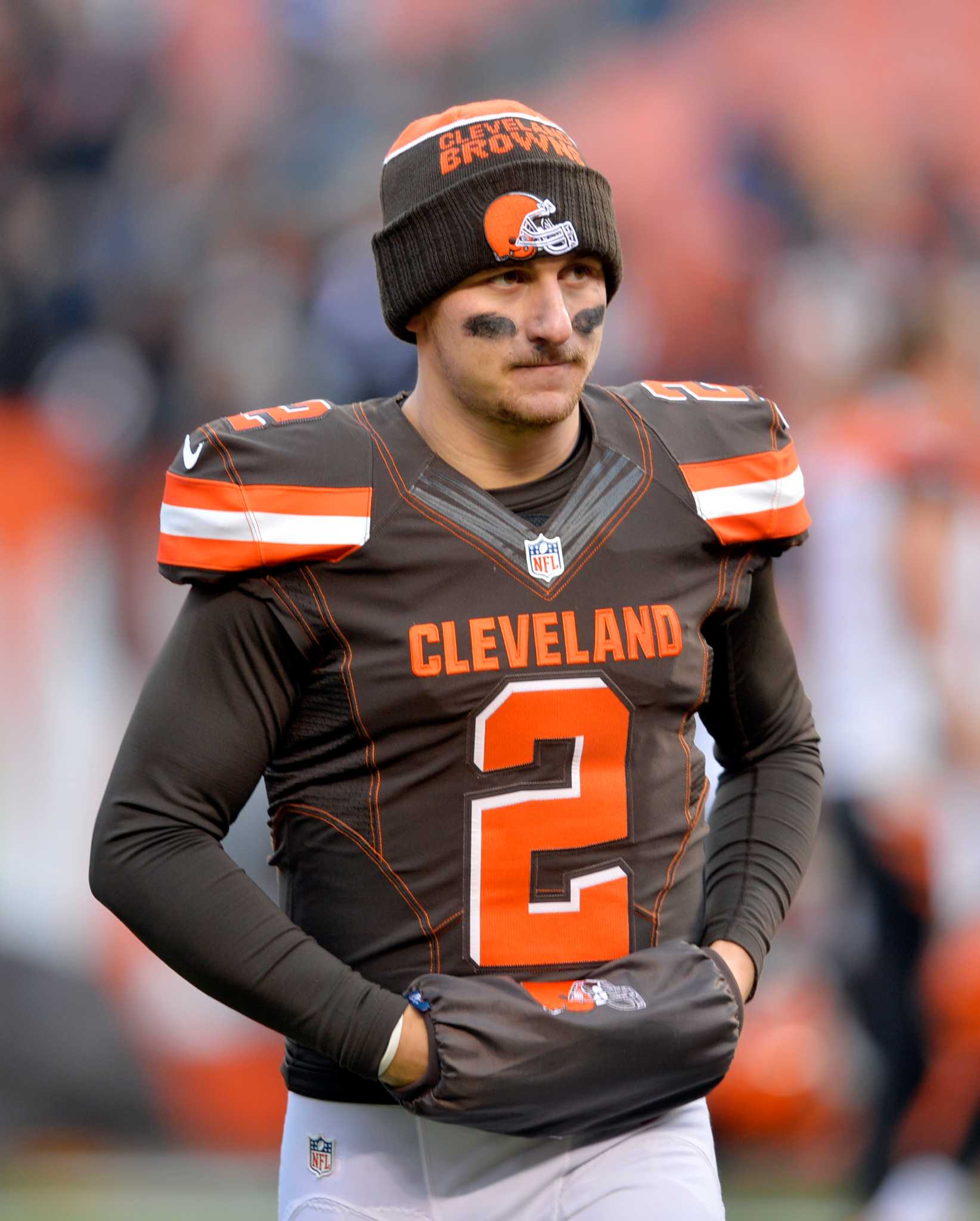 And that's okay.
Seven years later, I'm writing this piece in bed after an exhilarating day at work. The Browns won, keeping their playoff hopes alive against a division rival. Of course, I picked them to lose. Twitter let me have it. Tomorrow, Chris Oldach from our show will undoubtedly pull the sound and make fun of me. So be it. Chalk up another loss on that magic scoreboard in the sky. You know, the one no one pays attention to.
1580 & 99.3 The Fanatic Adds 'You Better You Bet'
"We're confident Phoenix sports fans and betting enthusiasts will quickly incorporate the show's unique combination of insights and 'Wagertainment' into their daily listening habits."
As the BetQL Network continues its burgeoning expansion across the country, its flagship program You Better You Bet will now be heard on 1580 and 99.3 The Fanatic, a sports betting station in Phoenix, Ariz. The radio show will be aired weekdays from 12 to 4 p.m. MST on weekdays, and is hosted by Nick Kostos and Ken Barkley. With the addition, the program is now available to consume on 48 stations in 44 markets nationwide, some of which include Chicago, Ill., Los Angeles, Calif. and New York, N.Y.
"We're pumped to continue the growth and reach of You Better You Bet and introduce the show to Arizona's sports betting station," Mitch Rosen, vice president of Audacy's BetQL Network, said in a statement. "We're confident Phoenix sports fans and betting enthusiasts will quickly incorporate the show's unique combination of insights and 'Wagertainment' into their daily listening habits."
Rosen was promoted to vice president of BetQL Network after previously serving as its director of operations. He is responsible for overseeing BetQL brand manager Andrew Williams while leading the network's talent, production and writing teams. Additionally, Rosen continues to work as the vice president and brand manager of 670 The Score while supporting the expansion of BetQL Network's reach and partnerships.
BetMGM is the exclusive sportsbook partner of the BetQL Network and has category exclusivity on the network's programming. The BetQL Network distributes nearly 100 hours of original content on a weekly basis across Audacy and BetQL digital platforms. This comes at a time when the global sports betting market continues to augment in value, with an expected total valuation of just over $182 billion by 2023, according to a report by Grand View Research.
Both online and in-person sports betting is legal in Arizona, but it has yet to become precedent across the entire country. The U.S. Supreme Court decision made in Murphy v. National Collegiate Athletic Association (2018) gave the states regulatory power over sports betting, a practice that had long been illicit outside of the state of Nevada.
"Sports betting in Arizona has become very popular since becoming legal in 2021," Ron Cohen, president and general manager of CRC Broadcasting Company said in a statement. "The addition of You Better You Bet provides another compelling reason why Phoenix area sports fans choose KQFN The Fanatic for timely, valuable and entertaining sports programming. The addition of this show has further solidified The Fanatic as Arizona's sports betting station!"
Fred Toucher: Stephen A. Smith is in TV Prison
"He's basically in a television prison all day. He's not allowed out."
New Orleans Pelicans forward Zion Williamson overshadowed part of the NBA Finals action Wednesday after it was announced that he and his girlfriend Ahkeema were expecting a baby girl. Yet a string of tweets from OnlyFans model Moriah Mills have shifted the discussion, suggesting they had seen one another at a point without Mills knowing about Williamson having another relationship. Basketball fans across social media bombarded Williamson after the revelation became public, and it was a topic of discussion on coverage of the league throughout the ensuing days. On the latest edition of the eponymously named The Stephen A. Smith Show, Stephen A. Smith spoke about Williamson and surmised that he had figured out why Williamson only played 29 games during this past season.
"I've been waiting for the leg to heal Zion," Smith said. "….New Orleans has been waiting for a while. I mean, we've been waiting, man. No wonder you ain't healthy; I'm talking about your legs. I'm just saying, man. What I'm concerned about is we need those legs spry, but you can't get healthy. Your lower extremities were compromised."
Fred Toucher and Rich Shertenlieb of 98.5 The Sports Hub never thought that one of their morning show's newest segments – titled "Stephen A. Smith is horny" – would take place more than once over a six-week span. Yet it has quickly become a hit, with show listeners messaging Shertenlieb on social media whenever they see a clip that could fit the comedic bit. Because of the situation regarding Williamson and Smith's reaction to it, which was filled with caesura and vocal intonation, the segment made its third appearance in the past two weeks on Thursday morning.
"ESPN is committed to just basically featuring two people – Mike Greenberg and Stephen A. Smith," Toucher said. "If there's a third I forget it – oh yeah, they're bringing in… Pat McAfee. So there'll be three people that are doing all of it."
Toucher has concluded that Smith has a live microphone in front of him at all times, with ESPN recognizing his appeal to its consumers. After all, Smith is a featured commentator on First Take, works on NBA Countdown, hosts an alternate game telecast for select NBA matchups and podcasts at least three times a week.
"He's basically in a television prison all day," Toucher said of Smith. "He's not allowed out. He is a man after all – he's not old. I'd imagine he's around 50; that doesn't mean he's dead."
Smith, 55, was mocked throughout the latest edition of the segment for his breaths and phrasing, filled with both hosts doing impressions of him. It even resulted in a production person creating a soundboard where the show quickly replayed soundbites from Smith's statements on Williamson. Eventually, the show put it to the tune of "Mah Na Mah Na," a song made famous by The Muppets, leading to unrestrained, mirthful laughter from those in the studio.
"Stephen A. Smith turns into Christopher Lloyd and Roger Rabbit when he's horny," Shertenlieb said, referring to Smith's fluctuating vocal range.
"He's in that TV prison horny as hell," Toucher added.
As the segment concluded, Toucher wondered if Smith would ever be allowed off of the ESPN airwaves for a day, as he seems to always be part of the network's subconscious. Smith is reportedly paid $8 million annually by ESPN and is perceived as someone untouchable as The Walt Disney Company nears its conclusion of laying off 7,000 employees. Pat McAfee is set to join the network this fall in a multiyear, multi-million dollar agreement, and will host The Pat McAfee Show afternoons on ESPN's linear channel and on various digital platforms.
"It's without fail now – at least once a week, he gets horny," Shertenlieb expressed.
USL, SiriusXM Renew Agreement
"SiriusXM has been a great partner the last three years and extending this relationship on the men's side was an easy choice."
The United Soccer League (USL) and SiriusXM have inked a new agreement that extends its media rights deal through 2025. The deal ensures SiriusXM will be the audio home of USL Championship games, including the USL Championship Final, USL Super League inaugural Final, the USL League One Final and USL League Two Final. SiriusXM subscribers can listen to games on channel No. 157 and on the SiriusXM app.
"At the USL, we want to ensure that our games are available to our fans wherever they want to experience them," Court Jeske, USL chief commercial officer, said in a statement. "SiriusXM has been a great partner the last three years and extending this relationship on the men's side was an easy choice. We are also incredibly proud that they will offer coverage of the USL Super League, our new women's professional league, with the inaugural season beginning in August of 2024."
The SiriusXM FC channel has been the broadcast home of the USL Championship since 2020, and also airs a USL Game of the Week for consumers in the United States and Canada. Additional future coverage will include games from the 2024-2025 USL Super League season. Moreover, USL All-Access will resume with hosts Mike Watts and Devon Kerr, offering listeners new perspectives on the league, and a broad view of highlights and storylines.
"The USL has a terrific and dedicated fanbase across the country and we're pleased to deliver those fans both the action on the pitch and a show dedicated to their league," said Eric Spitz, SiriusXM vice president of sports programming, in a statement. "We're excited to not only renew our agreement with the USL for multiple years, but also expand our coverage and be the exclusive audio home of the USL Championship Final, League One Final, League Two Final and the new USL Super League Final."
Watts has been the play-by-play announcer for the USL Championship since 2015, and he continues to work on Westwood One's college football game of the week and serves as a backup public address announcer at Madison Square Garden. Furthermore, he called eight domestic and international finals in 2021, including the U.S. Men's National Team victories in the Concacaf Nations League and Concacaf Gold Cup.
Kerr serves as an analyst for MLS Season Pass on Apple TV and contributes to FOX Sports as well. He has been the lead analyst for the USL Championship since 2018, and works in a similar role for the NCAA Men's College Cup on ESPN and Concacaf events. Aside from his work with Apple TV and FOX Sports, Kerr has appeared on platforms for ESPN, EA Sports, the NCAA and MLS.
Broadcasts started Wednesday night, but the next game airing on SiriusXM FC will be a matchup between the San Diego Loyal and Sacramento Republic at 10 p.m. EST/7 p.m. PST. Games have been announced through July 3, and additional matchups will be announced at a later date.